We are extremely delighted to report that Ben Aaronovitch has signed a new seven-figure deal with Orion! 'Orion have built Ben's brand up brilliantly over the last nine years,' says Ben's agent, John Berlyne, 'and we're delighted to see that continue with this headline grabbing deal.'
The deal, negotiated and struck between Berlyne and Katie Espiner (Managing Director of Orion) is for four new books in Ben's Peter Grant/Rivers of London series!
'I'm excited to be taking Peter Grant forward into another four books,' Ben says of the deal. 'His adventure isn't nearly finished yet and I'm looking forward to working with Orion to introduce him to an even wider audience.'
Per the press-release, Espiner commented:
'Ben is simply one of the most imaginative writers working today. His novels are a fully immersive, joyous ride and I am absolutely thrilled we have concluded this deal to bring four more novels to Folly fans everywhere. Ben's sales across all formats are absolutely stellar – readers want to consume these books however they can get their hands on them, and I am thrilled that this deal will extend such a beloved series.'
Gollancz has published all of Ben's Peter Grant books in the UK, each of which has been a Sunday Times bestseller, and sale across the series have exceeded 2,000,000! The audiobook editions, narrated by the always-excellent Kobna Holdbrook-Smith, have sold more than 265,000 copies, too. (In January, Ben received a Nielsen Silver Bestseller Award.)
The next, new full-length novel in the series, FALSE VALUE, is scheduled for autumn 2019.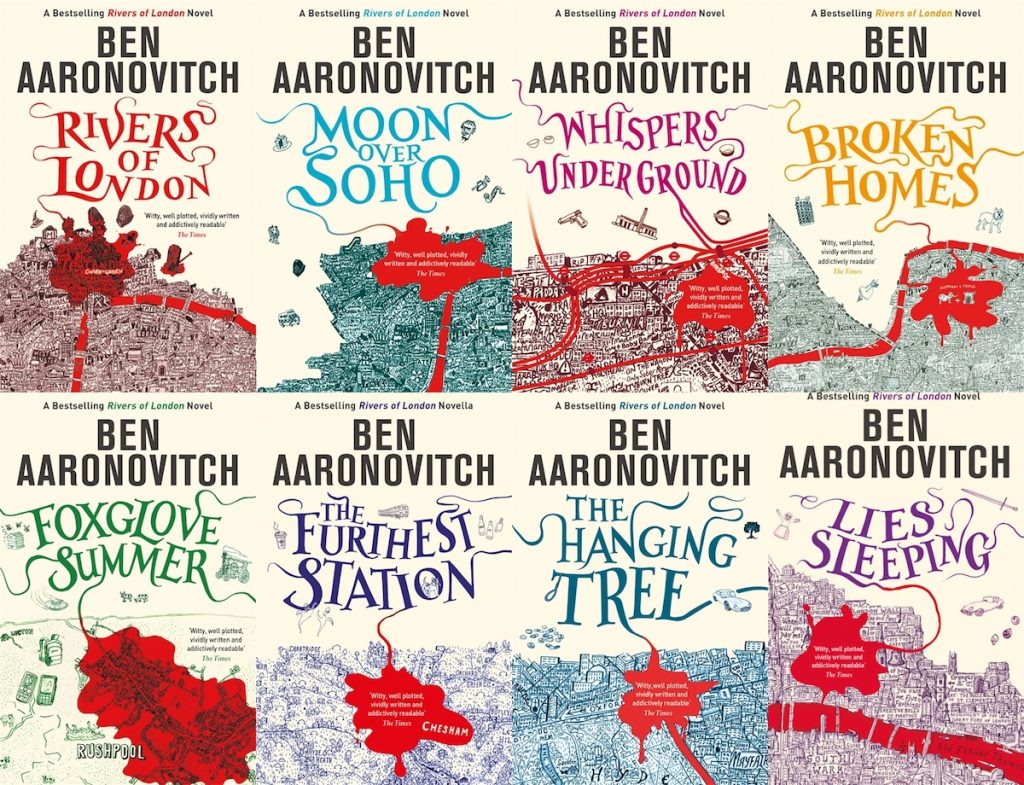 You may have also noticed that Ben's next book is THE OCTOBER MAN, due to be published in June. Set in the same universe as the best-selling Peter Grant series, the novella features a new protagonist and location: Tobias Winter in Germany! (The audiobook edition will also receive a new narrator — Sam Peter Jackson — to coincide with the new protagonist.) Here's the book's synopsis…
Trier is famous for wine, Romans and for being Germany's oldest city. So when a man is found dead with, his body impossibly covered in a fungal rot, the local authorities know they are out of their depth.
Fortunately this is Germany, where there are procedures for everything.
Enter Investigator Tobias Winter, whose aim is to get in, deal with the problem, and get out with the minimum of fuss, personal danger and paperwork. With the help of frighteningly enthusiastic local cop, Vanessa Sommer, he's quick to link the first victim to a group of ordinary middle aged men – and to realise they may have accidentally reawakened a bloody conflict from a previous century. But the rot is still spreading, literally and with the suspect list extending to people born before Frederick the Great solving the case may mean unearthing the city's secret magical history.
… so long as that history doesn't kill them first.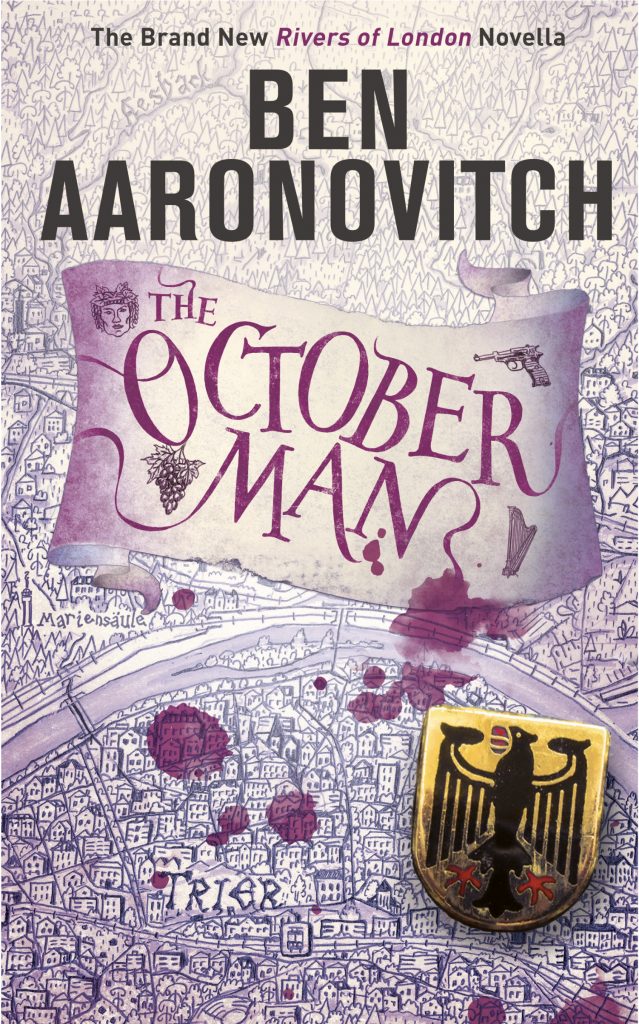 Join us in congratulating Ben on this incredible (and well-deserved) achievement and milestone!
The Peter Grant series is also published by Del Rey and DAW Books (North America), DTV (Germany), J'ai Lu (France), and in many other territories across the globe.