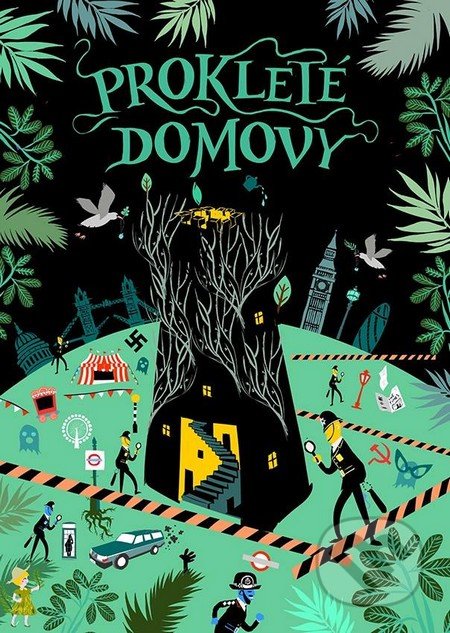 BROKEN HOMES, Ben Aaronovitch's fourth Peter Grant novel, is out now in Czech! Published by Argo as PROKLETÉ DOMOVY, here's the synopsis…
Začíná to jako obvykle – mrtvolou. Ale kdo v tom má tentokrát prsty? Běžný sériový vrah, nebo společník zvráceného kouzelníka známého pod přezdívkou Muž bez tváře? Než se policejní konstábl Peter Grant v novém případu zorientuje, pod soupravu metra vkročí londýnský urbanista a zmizí jistý starobylý grimoár. V Londýně nic neobvyklého. Ale pak se k Peterovi donesou zvěsti o prazvláštních událostech v oblasti Elephant and Castle, které se točí kolem věžáku navrženého bláznem, postaveného šarlatány a obývaného těmi největšími zoufalci. Mají tyto skutečnosti nějakou spojitost? A pokud ano, proč k nim proboha muselo dojít až na jižním břehu Temže, kde jindy chcípnul pes? Promiň, Toby.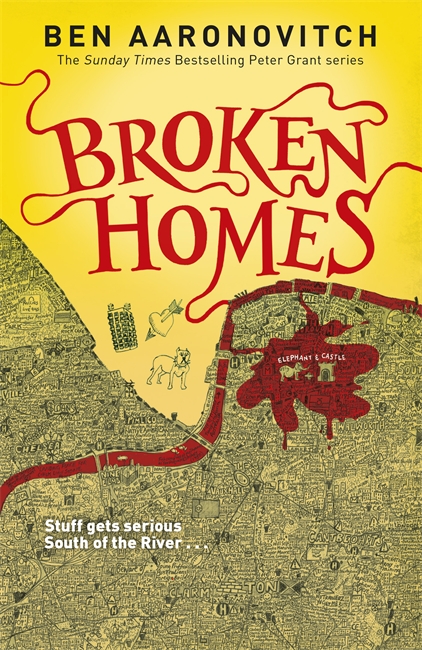 Published in the UK by Gollancz and the US by DAW Books, here's the English-language synopsis for BROKEN HOMES…
A unique blend of police procedural, loving detail about the greatest character of all, London, and a dash of the supernatural.
A mutilated body in Crawley. Another killer on the loose. The prime suspect is one Robert Weil – an associate of the twisted magician known as the Faceless Man? Or just a common garden serial killer?
Before PC Peter Grant can get his head round the case, a town planner going under a tube train and a stolen grimoire are adding to his case-load.
So far so London.
But then Peter gets word of something very odd happening in Elephant and Castle, on an housing estate designed by a nutter, built by charlatans and inhabited by the truly desperate.
Is there a connection?
And if there is, why oh why did it have to be South of the River?
The Peter Grant series is currently at six novels, three comic series, an audio-exclusive short story, and an upcoming novella.