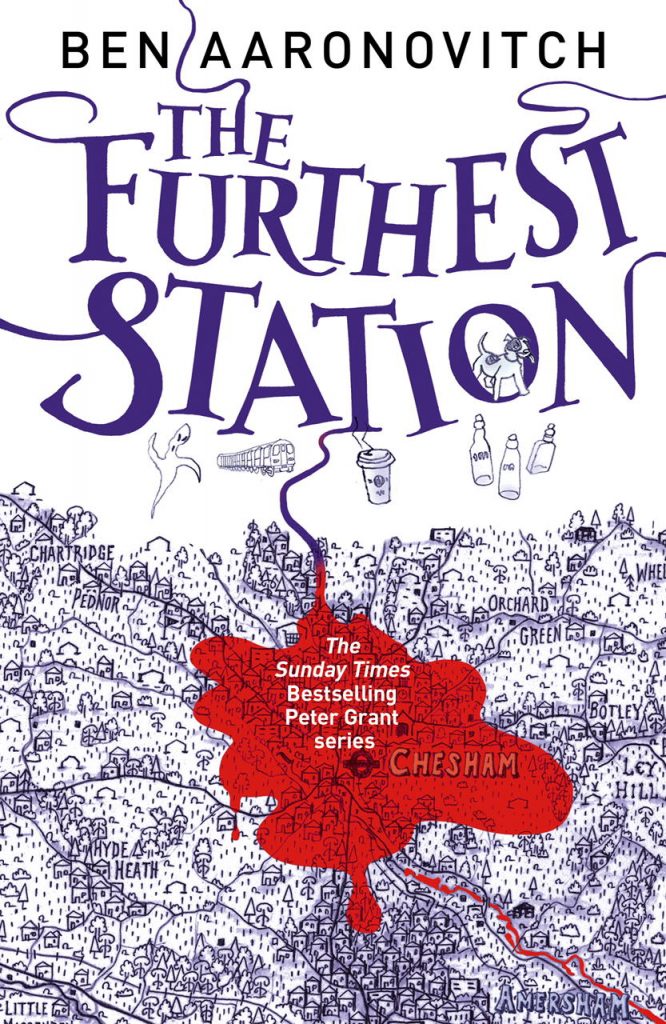 Ben Aaronovitch's first Peter Grant novella, THE FURTHEST STATION is a Kindle Monthly Deal in the US! For the whole month of December, the eBook is only $1.20 on Amazon! Published in North America by Subterranean Press, here's the synopsis…
There have been ghosts on the London Underground, sad, harmless spectres whose presence does little more than give a frisson to travelling and boost tourism. But now there's a rash of sightings on the Metropolitan Line and these ghosts are frightening, aggressive and seem to be looking for something.
Enter PC Peter Grant junior member of the Metropolitan Police's Special Assessment unit a.k.a. The Folly a.k.a. the only police officers whose official duties include ghost hunting. Together with Jaget Kumar, his counterpart at the British Transport Police, he must brave the terrifying the crush of London's rush hour to find the source of the ghosts.
Joined by Peter's wannabe wizard cousin, a preschool river god and Toby the ghost hunting dog their investigation takes a darker tone as they realise that a real person's life might just be on the line.
And time is running out to save them.
With this new novella, bestselling author Ben Aaronovitch has crafted yet another wickedly funny and surprisingly affecting chapter in his beloved Rivers of London series.
In other news, at the time of writing, RIVERS OF LONDON is also only $1.32 for Kindle in the US.
The novella is also published in the UK, by Gollancz. (Check back soon for a new international edition… #Sekrit for now.) The Peter Grant novels are published in the US by Del Rey (1-3) and DAW Books (4-6), and in the UK by Gollancz.