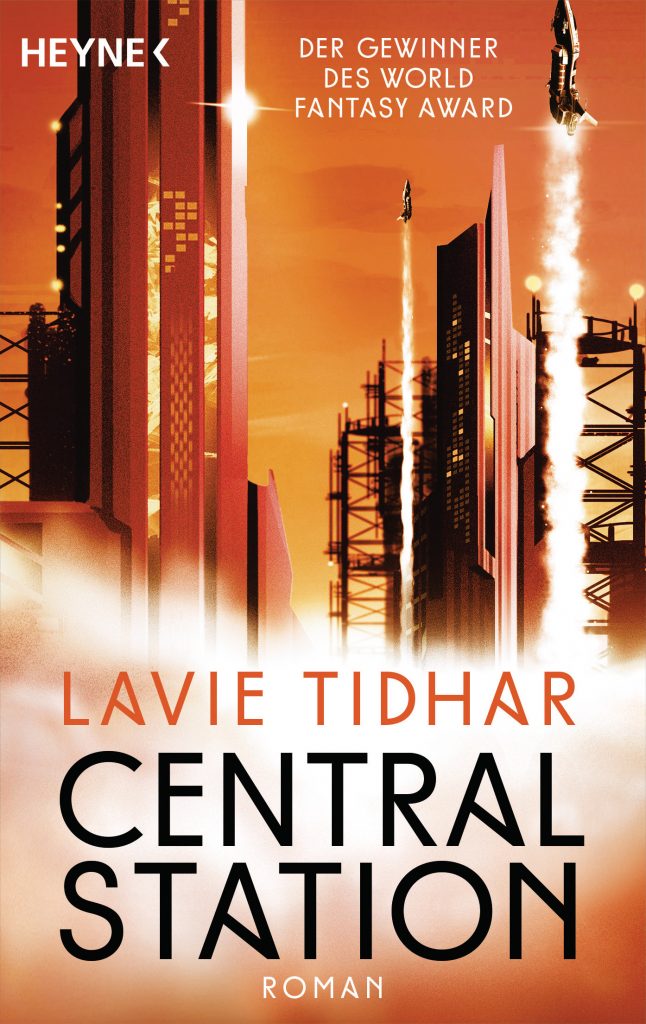 Tomorrow, Heyne will publish Lavie Tidhar's CENTRAL STATION in Germany! Here's the synopsis…
Die Menschheit ist ins All aufgebrochen. Der Mars wurde besiedelt, der Asteroidengürtel wird ausgebeutet, und virtuelle Spielewelten haben sich zu Paralleluniversen entwickelt. Die Menschheit ist fortschrittlicher, schillernder und kaputter denn je. In dieser Zukunft kommt Boris Chong nach langjähriger Abwesenheit vom Mars zurück auf die Erde zur Central Station — um einen seit Generationen andauernden Familienfluch abzuwenden, um einer alten Liebe wiederzubegegnen, und um vielleicht sein Schicksal zu finden.
CENTRAL STATION is published in English by Tachyon Publications, with a limited edition also available from PS Publishing. The novel was showered in praise upon its release, and was selected as a best Science Fiction of 2016 by Kirkus, The Guardian and Barnes & Noble. Here's the English-language synopsis…
A worldwide diaspora has left a quarter of a million people at the foot of a space station. Cultures collide in real life and virtual reality. Life is cheap, and data is cheaper.
When Boris Chong returns to Tel Aviv from Mars, much has changed. Boris's ex-lover is raising a strangely familiar child who can tap into the datastream of a mind with the touch of a finger. His cousin is infatuated with a robotnik — a damaged cyborg soldier who might as well be begging for parts. His father is terminally-ill with a multigenerational mind-plague. And a hunted data-vampire has followed Boris to where she is forbidden to return.
Rising above them is Central Station, the interplanetary hub between all things: the constantly shifting Tel Aviv; a powerful virtual arena, and the space colonies where humanity has gone to escape the ravages of poverty and war. Everything is connected by the Others, powerful alien entities who, through the Conversation — a shifting, flowing stream of consciousness — are just the beginning of irrevocable change.
At Central Station, humans and machines continue to adapt, thrive… and even evolve.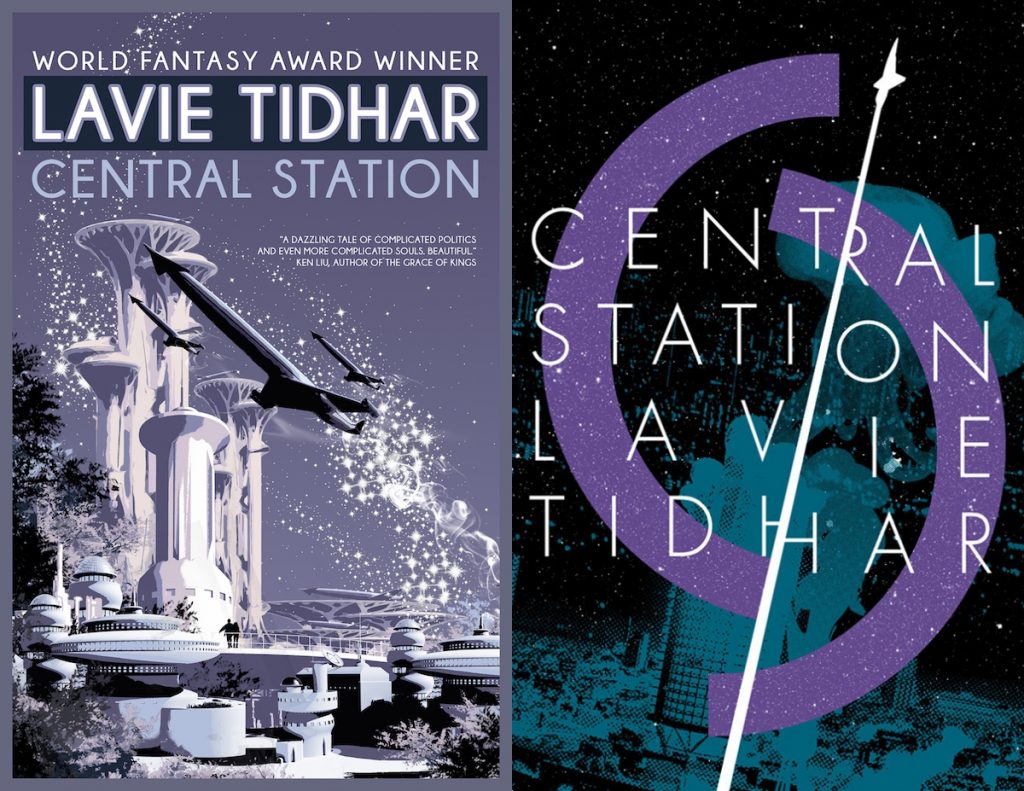 Here are just a few reviews that the novel has received so far…
'Magnificently blends literary and speculative elements in this streetwise mosaic novel set under the towering titular spaceport… Tidhar gleefully mixes classic SF concepts with prose styles and concepts that recall the best of world literature. The byways of Central Station ring with dusty life, like the bruising, bustling Cairo streets depicted by Naguib Mahfouz. Characters wrestle with problems of identity forged under systems of oppression, much as displaced Easterners and Westerners do in the novels of Orhan Pamuk. And yet this is unmistakably SF. Readers of all persuasions will be entranced.' — Publishers Weekly (Starred Review)
'It is just this side of a masterpiece — short, restrained, lush — and the truest joy of it is in the way Tidhar scatters brilliant ideas like pennies on the sidewalk.' — NPR
'The stories include some of Tidhar's most beautiful prose, and his future Tel Aviv is among the most evocative settings in recent SF… Somehow, CENTRAL STATION combines a cultural sensibility too long invisible in SF with a sensibility which is nothing but classic SF, and the result is a rather elegant suite of tales.' — Locus
'[Tidhar] has created a textured and original future that echoes real historical and economic tensions while satisfying veteran readers with deliberate echoes of classic science fiction… Deeply humane.' — Chicago Tribune
'Tidhar's prose draws the reader in, bringing this world to life with ease… Not only intelligent, it's emotional too, telling of loves lost and those only just begun, of those wishing to escape their past and those hoping to bring it back… Tidhar is reminiscent of an early William Gibson, not just in sharing that short and punchy style, but in his ability to create a world where the speculation is believable enough to fit seamlessly into the narrative; somehow, despite being set centuries into the future, it feels just around the corner… cement[s] Lavie Tidhar as one of science fiction's great voices, an author who creates scenarios and characters that feel destined to become classics, ones that readers will be happy to revisit time and time again. It's a compelling collection that mixes the epic and the intimate, one that succeeds at being profound, incredibly moving and, quite simply, stunning.' (10/10) — Starburst 
'CENTRAL STATION is without question the best assemblage of short stories I've read in recent memory. Sublimely sensual, emotionally moreish, and composed with crystalline clarity irrespective of its incredible complexity.' — Tor.com