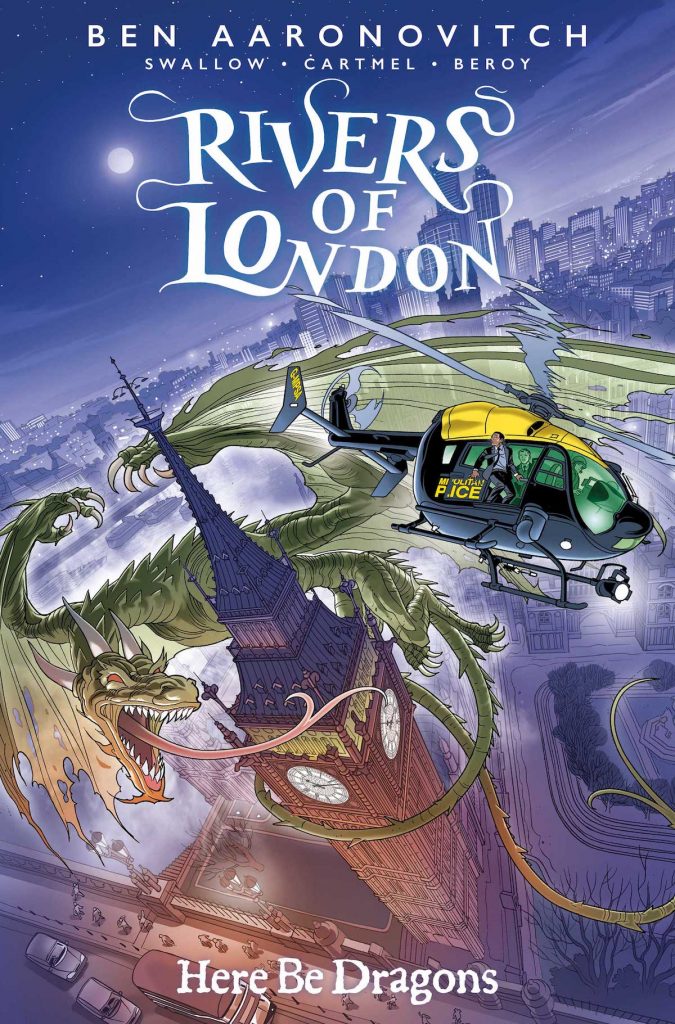 Last week, Titan Comics unveiled the three covers for HERE BE DRAGONS #1! The beginning of the 11th story arc in the Rivers of London comic series, it is written by Ben Aaronovitch, Andrew Cartmel, and James Swallow.
Issue #1 will arrive in stores on July 12th. Here's the synopsis…
A dangerous monster is at large above the streets of London. And it's name is… Wyvern!
After a Met Police helicopter on night patrol is attacked by an unidentified aerial phenomena, the Met's only sanctioned wizard, Peter Grant, and his mentor, Thomas Nightingale, are called to investigate.
Peter and Nightingale find themselves drawn into a battle between two groups of hunters – one human, and one fae – as they uncover a legacy of events that extend back to the 1960s. To save the skies of the city, Peter must face the enraged beast – but can he end things peacefully… or will he be forced to destroy the last wyvern?
Series artwork is by José María Beroy, who also did Cover A (above). Covers B and C (below) are by David M. Buisan and Vv Glass, respectively.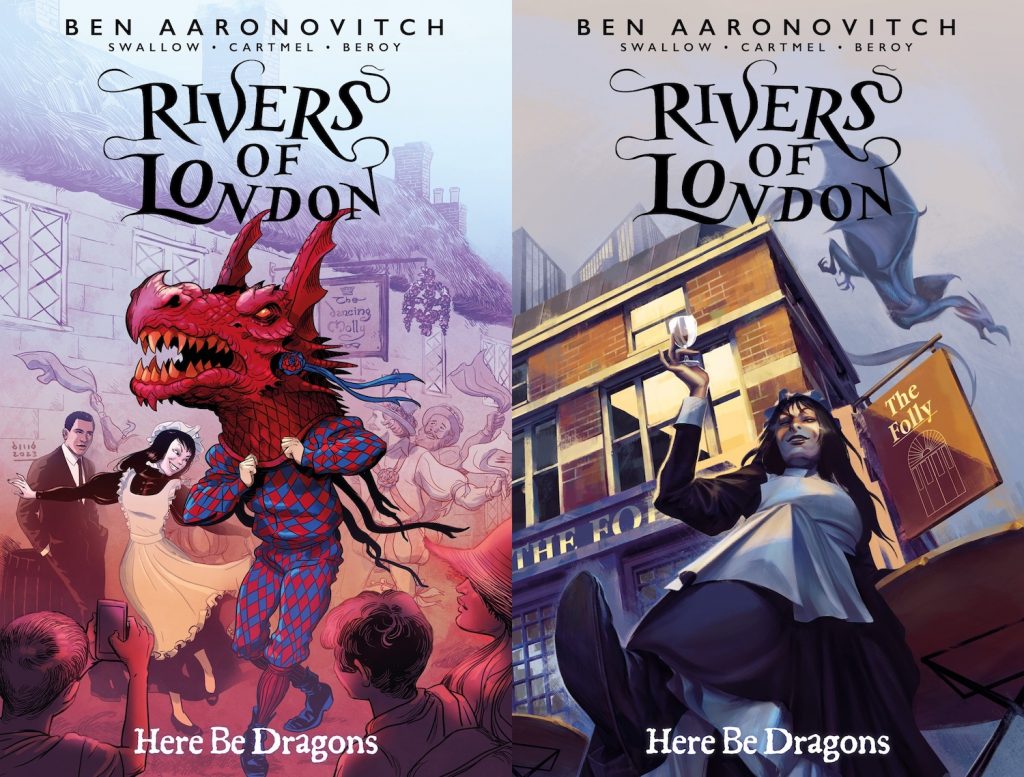 The comic series is part of the overall Rivers of London canon, so if you prefer to follow stories in chronological order, here's a handy graphic Titan Comics has created to help you out…