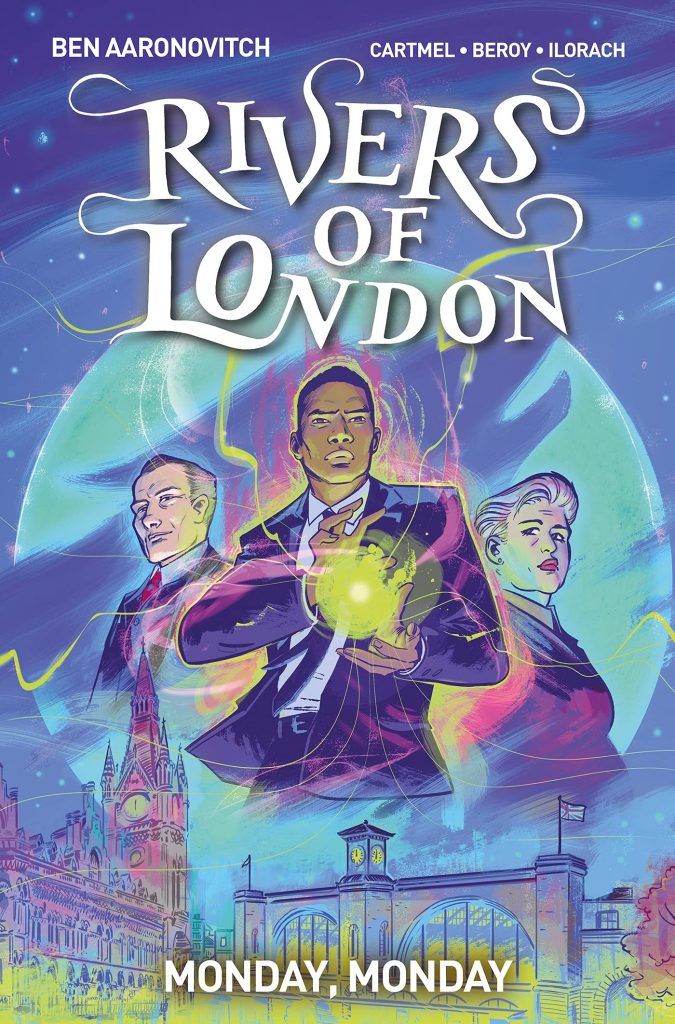 The collected edition of Ben Aaronovitch and Andrew Cartmel's ninth Rivers of London comics series, MONDAY, MONDAY, is out today! Published by Titan Comics, here's the synopsis…
It's the case of a Swedish Werewolf in London, the unmissable next chapter in the life of full-time cop and part time wizard Peter Grant. Grant works as part of a very special London police unit investigating unusual crimes involving magic and the general weirdness that permeates London's dark underbelly. 
What starts as a routine undercover operation to break up an organised teenage pickpocket gang turns into something far more dangerous when the Metropolitan police are confronted by a Swedish werewolf who'll stop at nothing to avoid capture. Now it's up to Peter and his cohort of chums to hunt the deadly lycanthrope and bring him to justice!
Series art is by José María Beroy, and colours by Jordi Escuin.
Titan Comics has published all of the previous eight series, too…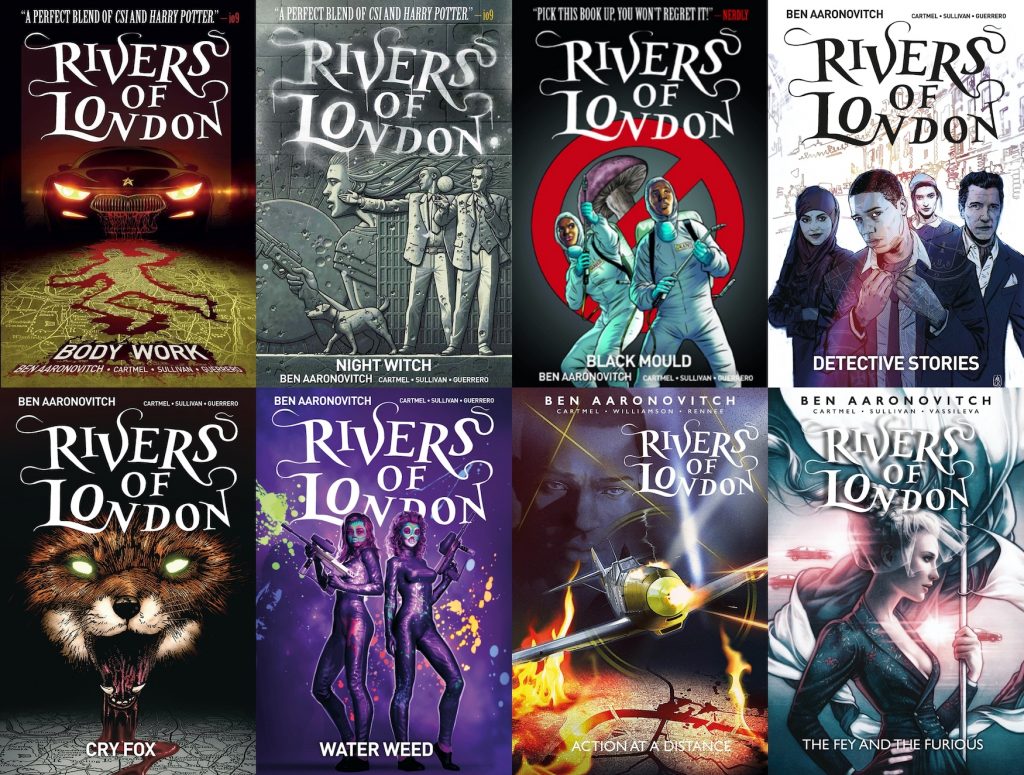 The comics are set in the same world as Ben's Peter Grant/Rivers of London series of novels and novellas, published by Gollancz in the UK; Del Rey (1-3), DAW Books (4-) and Subterranean Press (novellas) in North America; and widely in translation. The first novel, RIVERS OF LONDON (MIDNIGHT RIOT in North America) celebrated its tenth anniversary this year.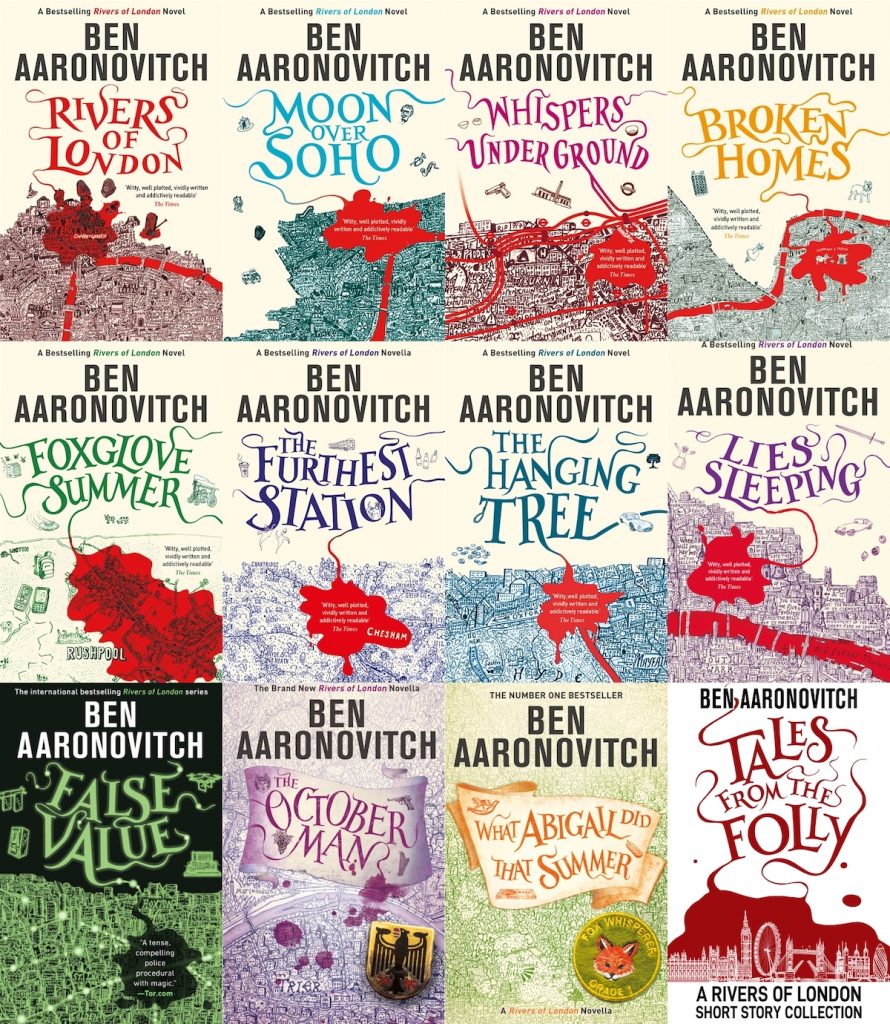 If you'd like to read the series in chronological order, here's a handy graphic to guide you…
Andrew Cartmel is also the author of the Vinyl Detective series, published by Titan Books in the UK and North America.