Today, we unveil the eye-catching, new cover for Freda Warrington's THE DARK BLOOD OF POPPIES. The novel is the third in the author's Blood Wine series, which are being re-issued by Titan Books in 2013-14.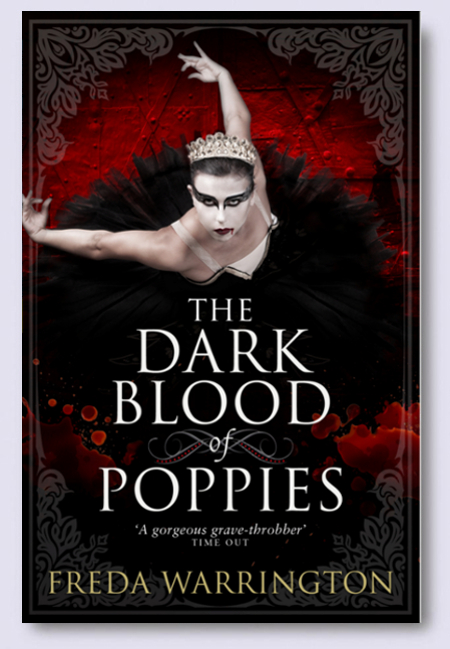 Here's the novel's synopsis…
The ballerina Violette Lenoir has fallen victim to the bite of the vampire Charlotte. Her fire and energy have fuelled a terrifying change and a dreadful realisation; that Violette has become Lilith, the demon mother of all vampires.
Haunted both by what she has done and by Violette's dark sensuality, Charlotte and her immortal lover Karl are drawn towards the dancer and the terrible destiny that has fallen on her shoulders.
But other, far more dangerous shadows are gathering around Violette. To the vampire Sebastian and to the dark heirs of Kristian, she threatens to wreak havoc with their plans to bring all of mankind under their dark wings.
Innocently embroiled in the endgame, courtesan extraordinaire Robyn Stafford finally meets her match as she is torn between the two ultimate lovers: Sebastian, and Violette …
As we have mentioned elsewhere on the website, Titan Books are also due to publish a brand new, never-before-published fourth novel in the series, THE DARK ARTS OF BLOOD, in October 2014. A TASTE OF BLOOD WINE is available now, and A DANCE IN BLOOD VELVET is due to hit shelves in October 2013.