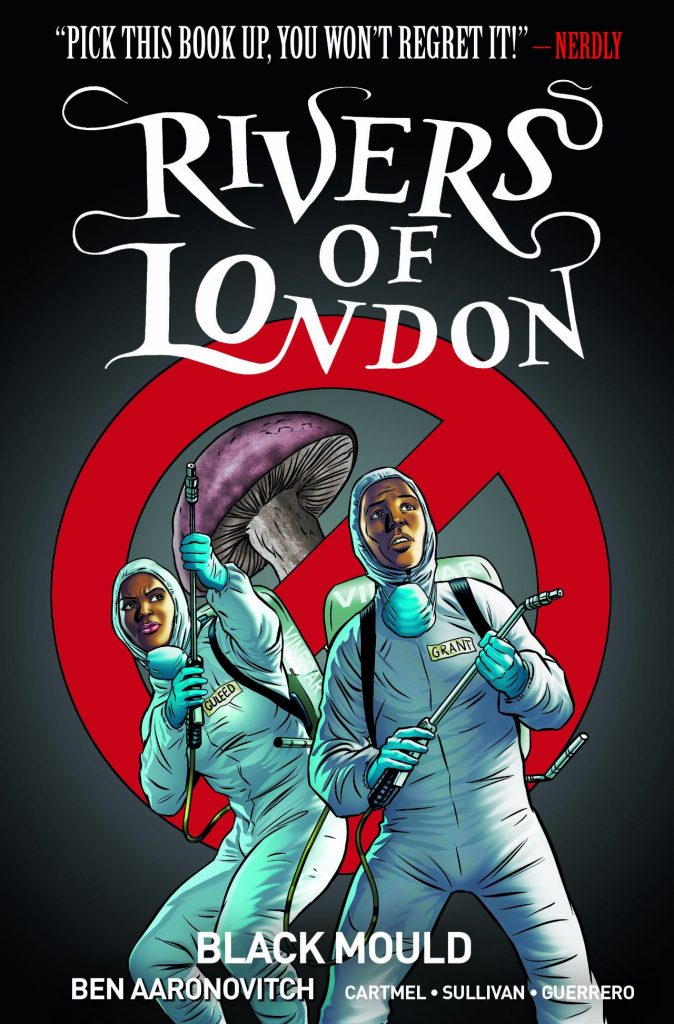 Ben Aaronovitch and Andrew Cartmel's critically-acclaimed third Rivers of London comic series, BLACK MOULD will be published by Titan Comics in a collected edition next month! Above you can see the cover, and here's the synopsis…
It creeps! It crawls! It ooooozes! Something dark and slimy is dripping through the walls of suburban London. Not usually a police matter but there's something very weird about this mould. Police Constable Peter Grant and his unwilling partner, Sahra Guleed, soon find themselves knee deep in killer muck! Meanwhile, their boss, Thomas Nightingale, is preparing to do battle against a haunted ice cream van. Good times.
The cover and series artwork is by the always-excellent Lee Sullivan and Luis Guerrero.
In the continuity of the larger Peter Grant series, BLACK MOULD falls between the fifth novel FOXGLOVE SUMMER and the NIGHT WITCH comic series, and the upcoming THE FURTHEST STATION novella and the recently-released sixth novel THE HANING TREE. (Ben has a full continuity on his website.)
The Peter Grant novels are published in the UK by Gollancz, and in the US by Del Rey (1-3) and DAW Books (4-6). The Rivers of London comics are published by Titan Comics.