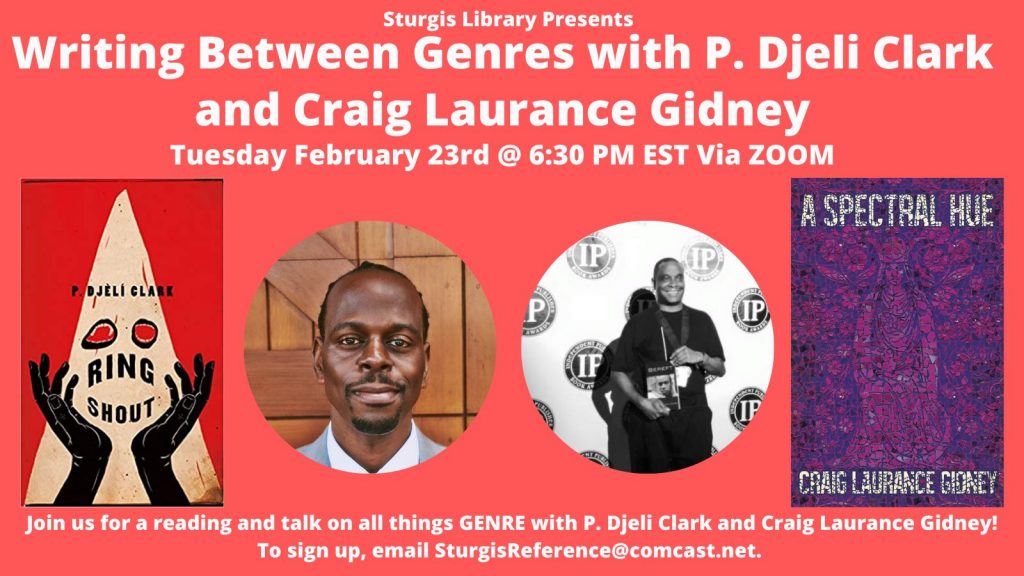 In two weeks, on February 23rd (Tuesday), Craig Laurance Gidney will be taking part in an online event with P. Djèlí Clark: 'Writing Between Genres'. The Zoom event will be hosted by the Sturgis Library…
We will discuss working across genres, what challenges that presents, writing and reading tips, and much much more. The authors will also read from their work. a live Q and A will follow.
If you would like to take part in the event, which will start at 6:30pm EST, email SturgisReference@comcast.net.