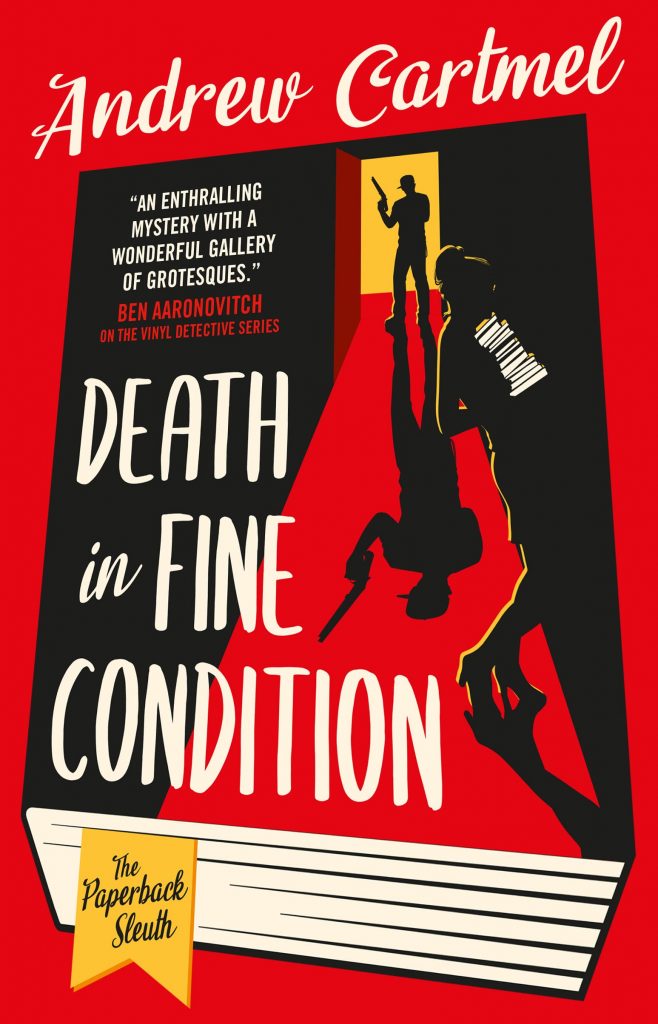 This summer, we're very happy to report, Titan Books are due to publish the first in a new series from Andrew Cartmel: DEATH IN FINE CONDITION, the first Paperback Sleuth novel! The novel is expected to arrive on shelves on June 6th. To whet your appetite, here's the synopsis…
Cordelia knows books. An addict-turned-dealer of classic paperbacks, when she's not spending her days combing the charity shops and jumble sales of suburban London for valuable collector's items, she's pining for the woman of her dreams and nimbly avoiding her landlord's demands for rent.
The most elusive prize of all, her white whale, has surfaced — a set of magnificent, vintage Sleuth Hound crime novels. Gorgeous, and as rare as they come. Just one problem. They're not for sale. Still, that won't stop a resourceful woman like Cordelia… One burglary later, the books are hers. Unfortunately, the man she's just robbed turns out be one of London's most dangerous gangsters, and now he's on her trail and out for blood.
Cordelia's best laid plans to pay the rent and woo the object of her affections start to fall apart, and she realises she may have placed herself in the crosshairs of a villain torn straight from the pages of her precious novels.
Andrew is also the author of the acclaimed Vinyl Detective series, also published by Titan Books in the UK and North America.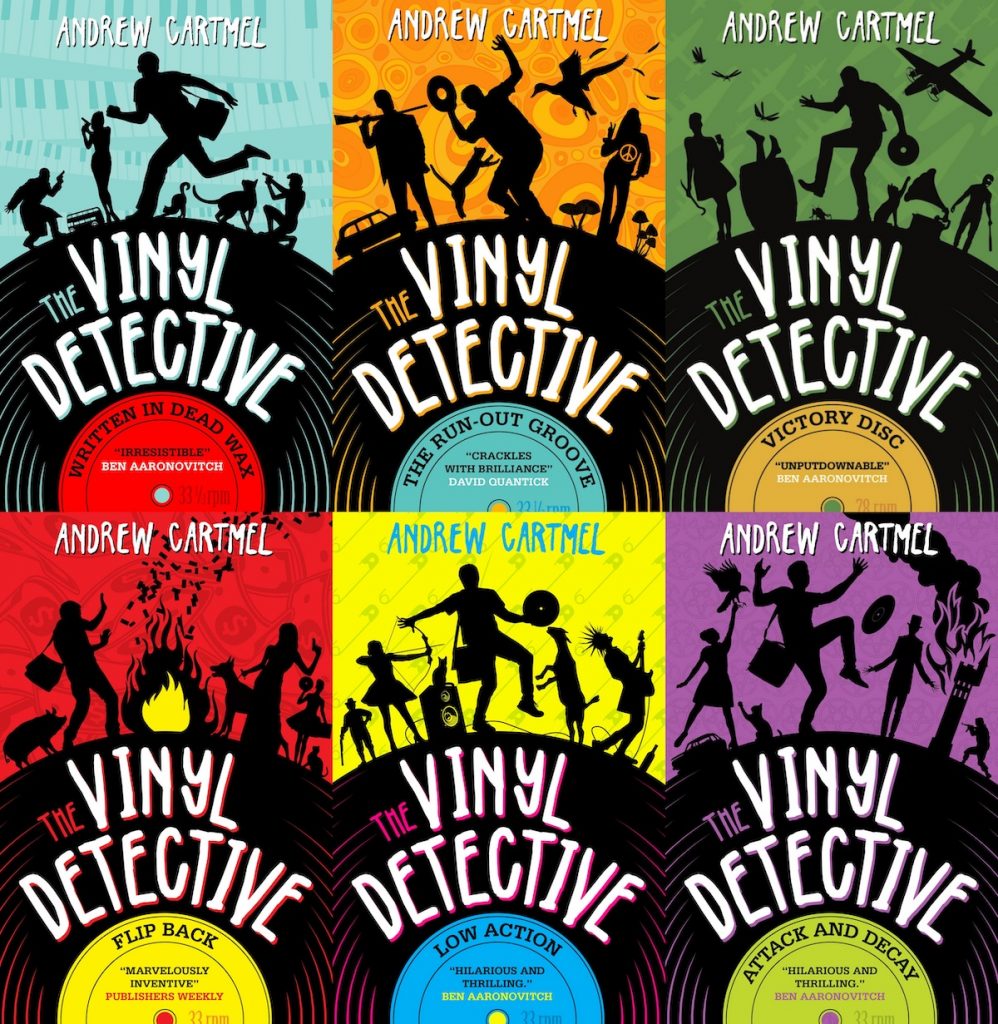 Andrew is also the co-author, with Ben Aaronovitch, of the Rivers of London comic series, published by Titan Comics.