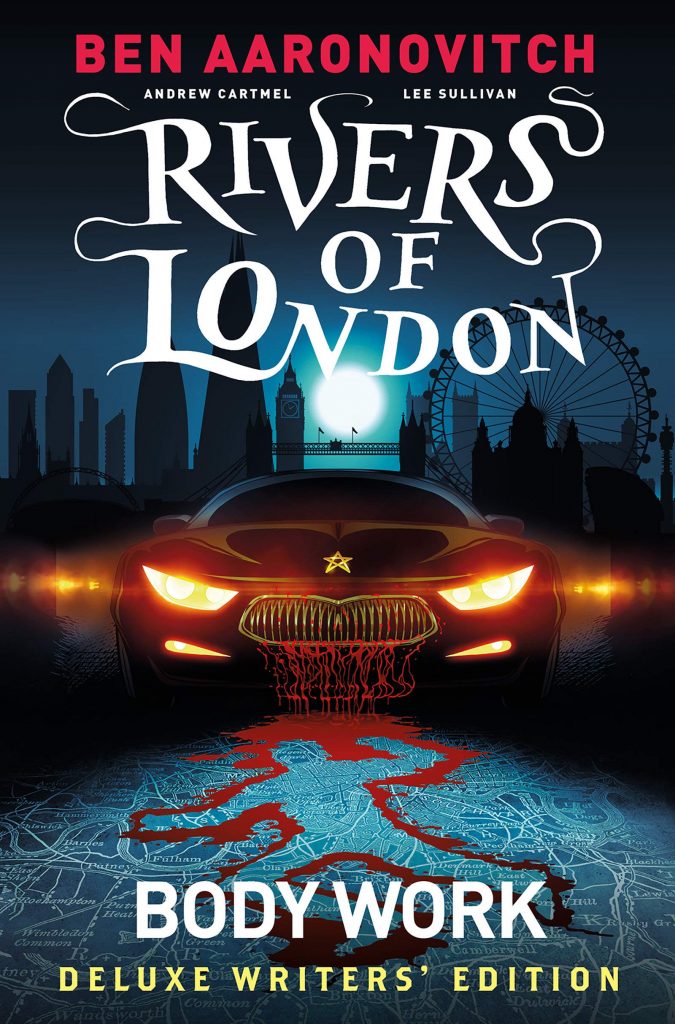 Next week, Titan Comics are due to publish the Deluxe Writers' Edition of BODY WORK, Ben Aaronovitch and Andrew Cartmel's first Rivers of London comic series! With art by Lee Sullivan and colours by Luis Guerrero, here's the synopsis…
Peter Grant is part of a very special London police unit. Full-time cop and part time wizard he works on rather unusual crimes – those that involve magic and the general weirdness that permeates London's dark underbelly.
His latest case begins with a perfectly innocent car on a homicidal killing spree – without a driver. But the, before you know it, there's a Bosnian refugee, the Most Haunted Car in England, a bunch of teenagers loaded on Ketamine and seemingly-harmless wooden bench with the darkest of pasts…
Titan Comics has published all of the Rivers of London comic series to date, which also include: NIGHT WITCH, BLACK MOULD, DETECTIVE STORIES, CRY FOX, WATER WEED, ACTION AT A DISTANCE, and THE FEY AND THE FURIOUS. The next series, MONDAY, MONDAY, is set to start publishing in July.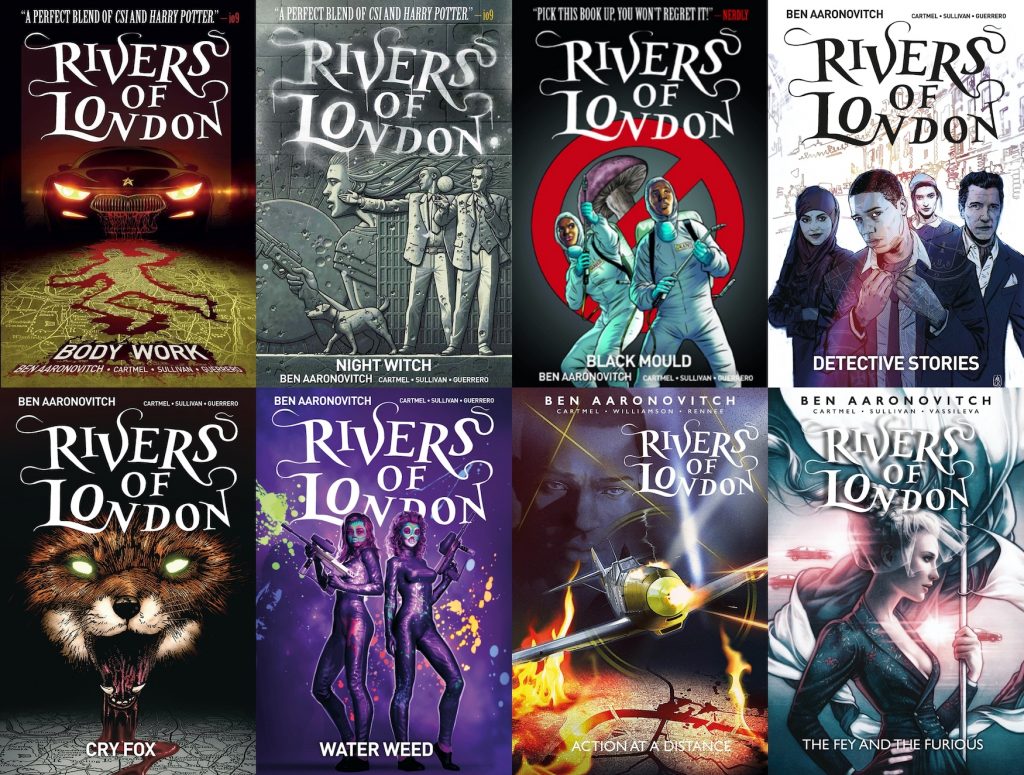 Ben's Rivers of London novels and novellas are published by Gollancz in the UK; Del Rey, DAW Books (novels) and Subterranean Press (novellas) in North America; and are available widely in translation.