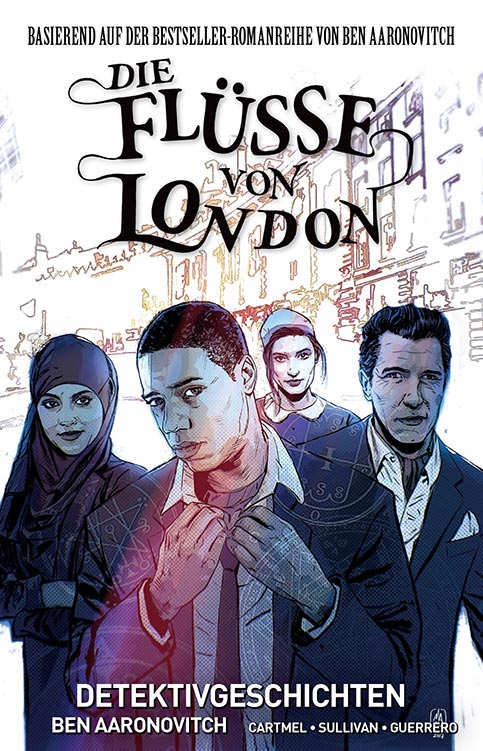 The fourth Rivers of London collection, DETECTIVE STORIES, is out now in Germany! Written by Ben Aaronovitch and Andrew Cartmel, the book is published by Panini as DETEKTIVGESCHICHTEN. Here's the synopsis…
Neue Fälle für Star-Ermittler Peter Grant!
Diesmal haben sich die Autoren Ben Aaronovitch und Andrew Cartmel in einer Reihe von Kurzgeschichten ihrem magisch begabten Polizisten Peter Grant, seiner Partnerin Sarah Guleed und ihren Mitarbeitern gewidmet. Eine Anthologie übernatürlicher Verbrechen auf den Straßen Londons, die direkt in die Kontinuität der "Die Flüsse von London"-Romane greifen.
Panini has also published the first three collections from the Rivers of London comic series: AUTOWAHN (BODY WORK), DIE NACHTHEXE (NIGHT WITCH) and SCHWARZSCHIMMEL (BLACK MOULD).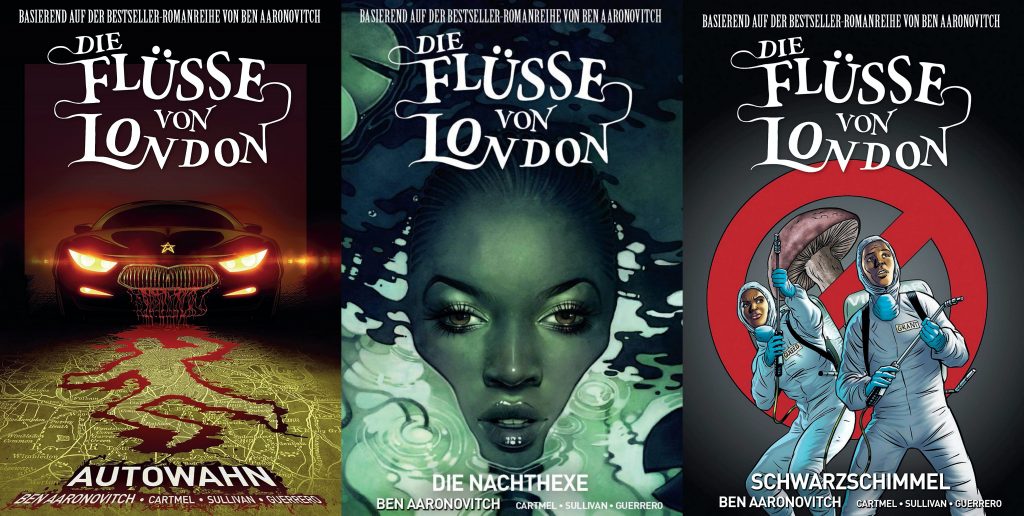 The series is published in English by Titan Comics. At present, the first seven story-arcs have been collected. Here's the English-language synopsis for DETECTIVE STORIES…
CSI meets Harry Potter in this fantastic new graphic novel from Ben Aaronovitch, writer of the best-selling Rivers of London supernatural police procedural crime novel series! An anthology series of stories featuring Police Constable Peter Grant, his partner, Sahra Guleed, and their associates, as they tackle supernatural crime on the streets of London! An all-new adventure for Ben Aaronvitch's laconic, way-past-cool but slightly geeky trainee wizard and budding detective, Peter Grant! Tying directly into the Rivers of London continuity. Aaronovitch is joined by Doctor Who writer Andrew Cartmel for this gripping new series.