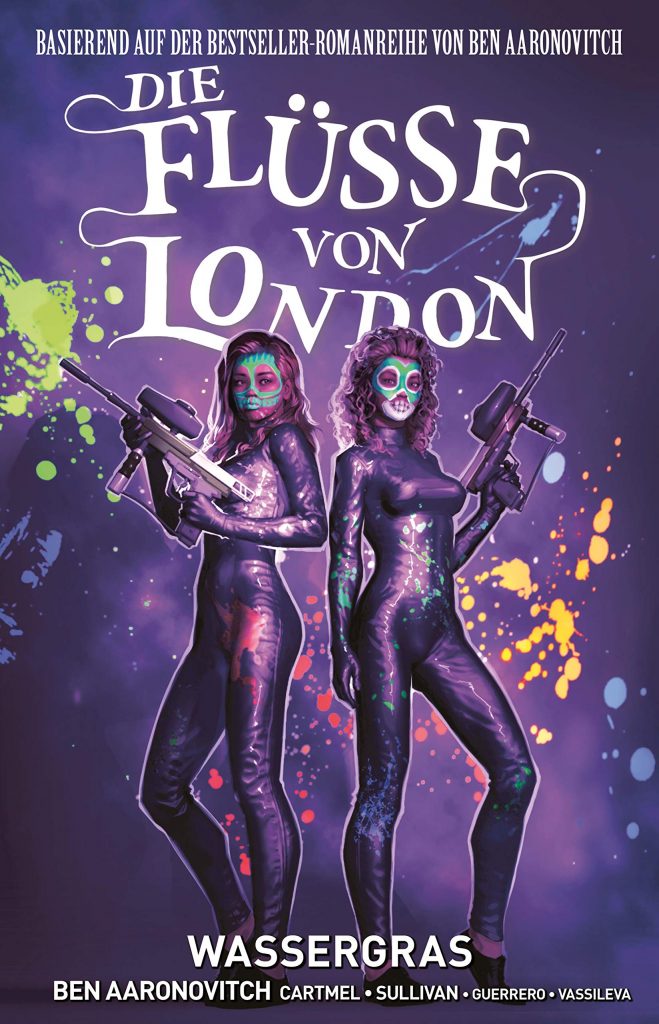 WATER WEED, the sixth Rivers of London comics collection, is now available in Germany! Written by Ben Aaronovitch and Andrew Cartmel, the book is published by Panini as DIE FLÜSSE VON LONDON: WASSERGRAS, here's the synopsis…
Als zwei der weniger braven Flussgöttinnen, Chelsea und Olympia, beschließen, sich nebenbei ein paar Extra-Pfund zu verdienen, geraten Peter und Bev völlig unvermittelt in eine schmutzige Cannabis-Schmuggeloperation der sehr magischen Art, die von Londons neuer Königin des Verbrechens kontrolliert wird — der ebenso brutalen wie schönen Hoodette! Der kriminellverhexte Fall gerät schnell außer Kontrolle und selbst mit ihren vereinten Fähigkeiten kommen der Detektiv und die Göttin an die Grenzen ihrer Kräfte.
Panini has also published the first five series collected editions in Germany: AUTOWAHN (BODY WORK), DIE NACHTHEXE (NIGHT WITCH), SCHWARZSCHIMMEL (BLACK MOULD), DETEKTIVGESCHICTEN (DETECTIVE STORIES), and FUCHSGESCHREI (CRY FOX).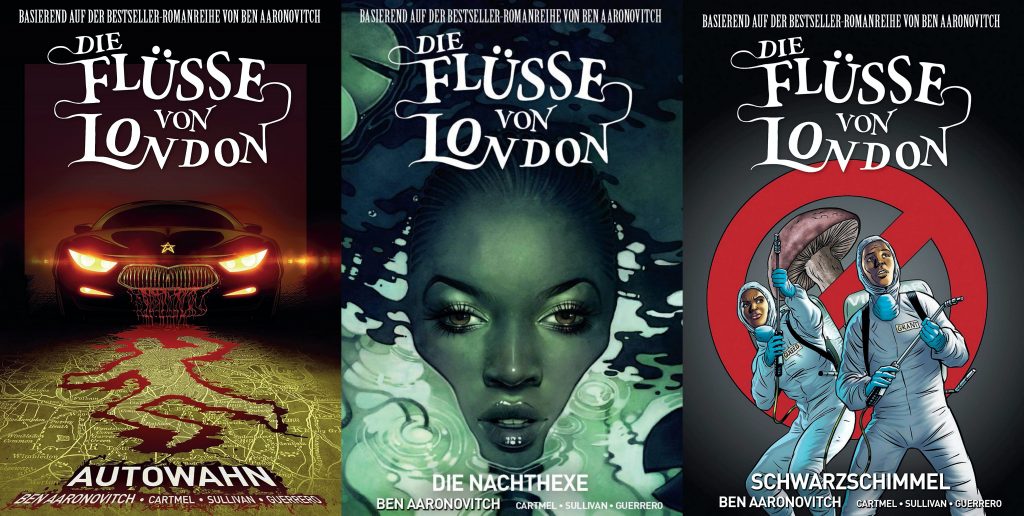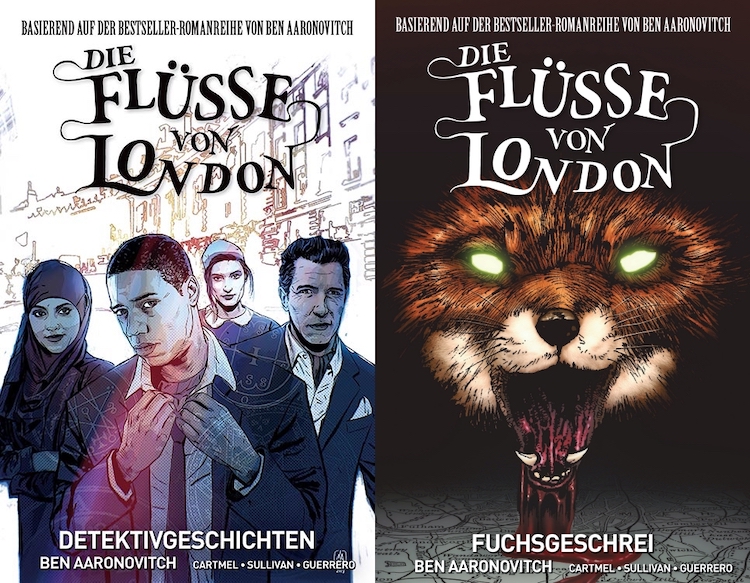 The comics are published in English by Titan Comics. Here's the English-language synopsis for WATER WEED…
Two rogue river goddesses tangle wizarding cop Peter Grant in a sordid drug-smuggling operation in a new story from Ben Aaronovitch, set in his best-selling Rivers of London novel series!
Spring Breakers meets Lock, Stock and Two Smoking Barrels on the banks of the Thames! Collects Rivers of London: Water Weed #1-4.
Wizarding cop Peter and river spirit Beverley are drawn into a sordid cannabis-smuggling operation, controlled by London's new queenpin of crime – the brutal and beautiful Hoodette! Can they overcome corruption, or will they be fatally entangled in the weed?
The Rivers of London novels and novellas are published in Germany by DTV.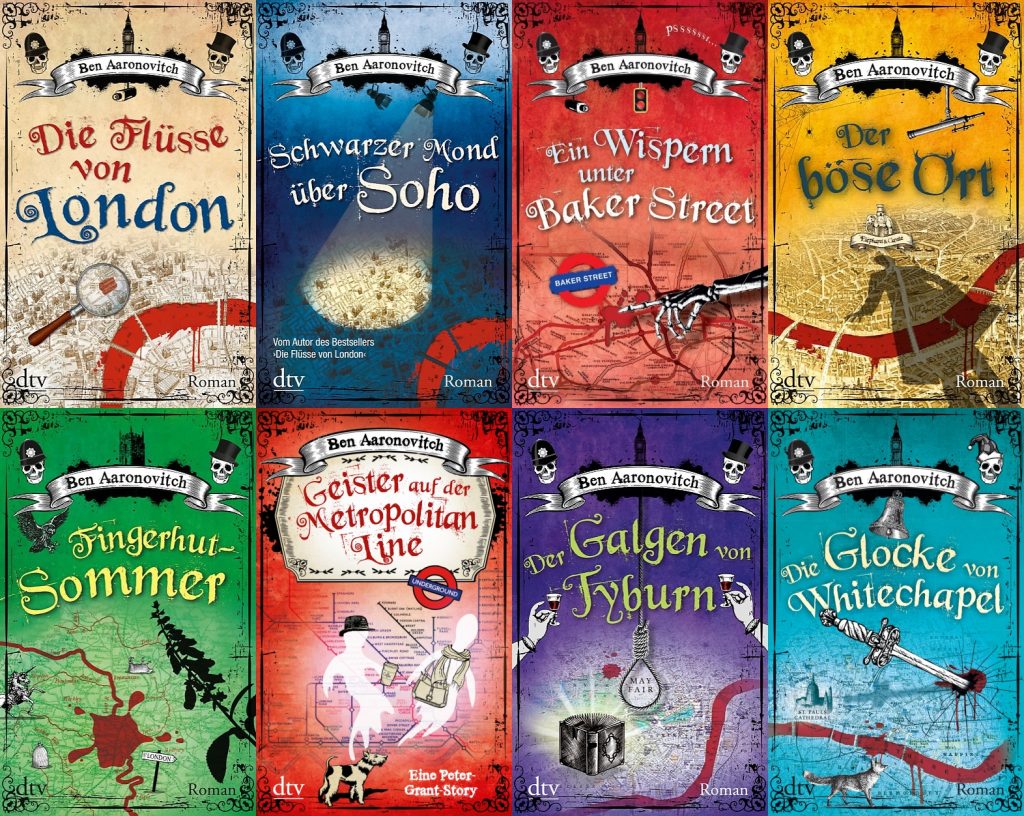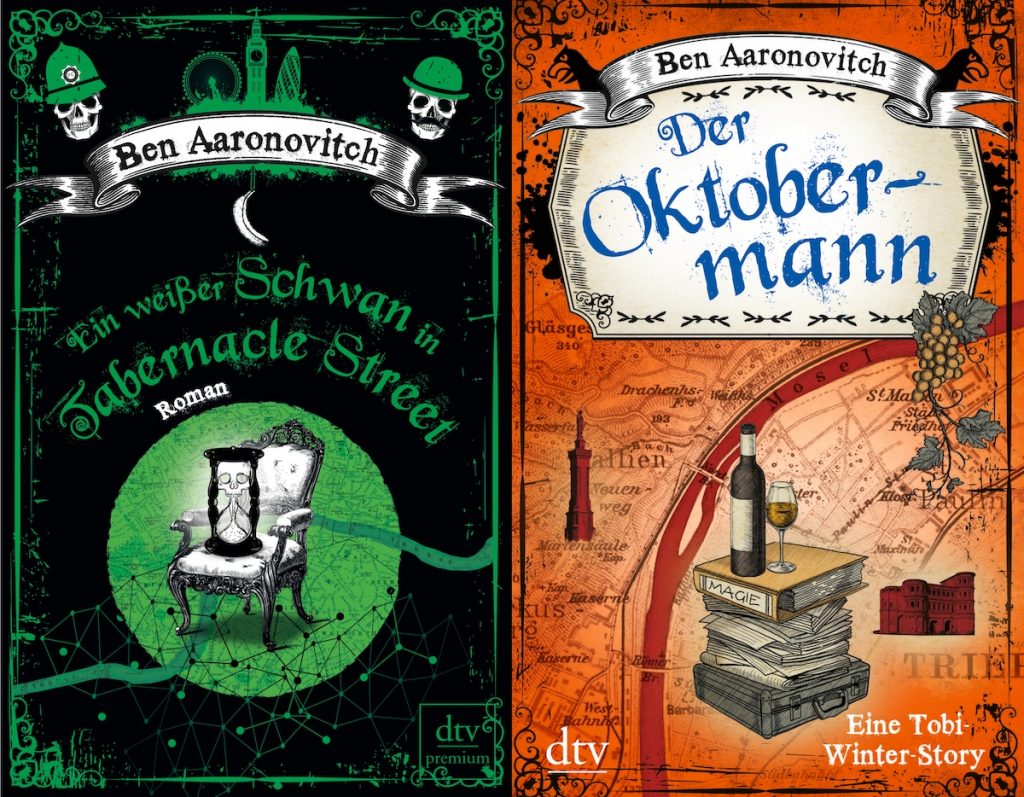 The series is published in the UK by Gollancz; in North America by Del Rey (1-3), DAW Books (4-) and Subterranean Press (novellas); and in a growing number of translated editions around the world.