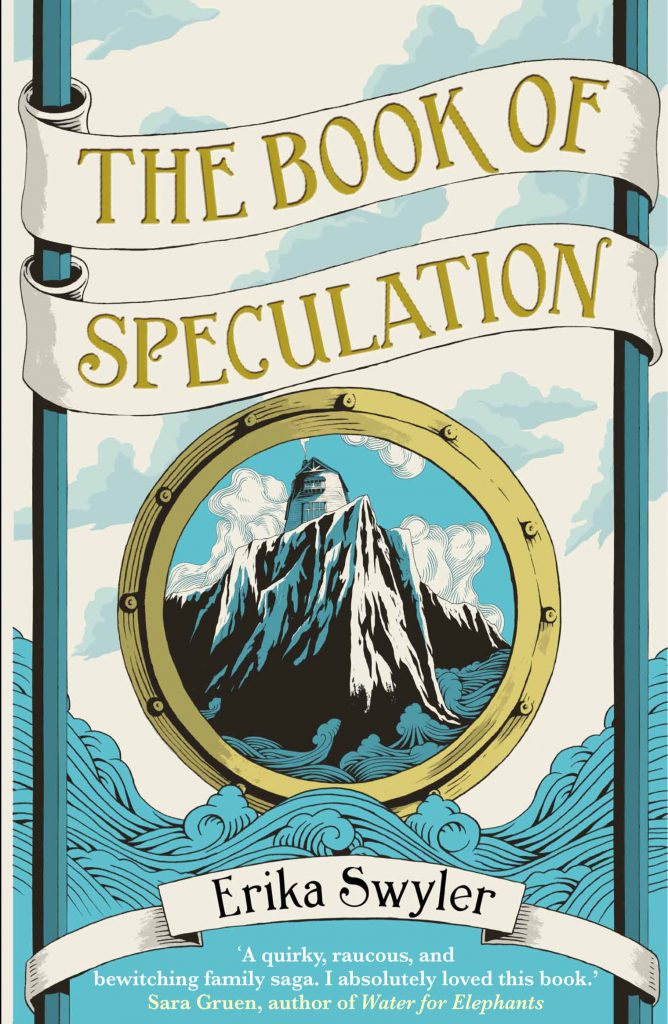 Erika Swyler's critically-acclaimed THE BOOK OF SPECULATION is out tomorrow in paperback! Published in the UK by Corvus, here's the synopsis…
A sweeping and captivating debut novel about a young librarian who discovers that his family labours under a terrible curse.
Simon Watson lives alone on the Long Island Sound. On a day in late June, Simon receives a mysterious book connected to his family.
The book tells the story of two doomed lovers, two hundred years ago. He is fascinated, yet as he reads Simon becomes increasingly unnerved. Why do so many women in his family drown on 24th July? And could his beloved sister risk the same terrible fate?
As 24th July draws ever closer, Simon must unlock the mysteries of the book, and decode his family history, before it's too late.
The novel has received some fantastic reviews since it was first released in ??. Here's just a few of them…
'Whimsically dark' — Publishers Weekly
'Abounds with imaginative flourishes' — NPR
'Debut novel by Erika Swyler fits into a tradition that includes The Name of the Rose and The Club Dumas… entertaining… With its puzzling story, circus sideshow and romantic plot lines, THE BOOK OF SPECULATION has plenty of attractions and will appeal to many. And if you're a lover of books about books, you've got another fun tome to add to your to-be-read list.' — Toronto Star
'[Swyler's scenes have a cinematic quality… Her writing is crisp and carefully crafted…' — Star Telegram
'Haunting and unique tale about family and the power of the past…' — Go! North East Oregon
Zeno represents Erika Swyler in the UK and Commonwealth, on behalf of Michelle Brower and Melissa Sarver White at Folio Literary Management.