THE BOOK LOVER'S QUIZ BOOK 2, Gary Wigglesworth's acclaimed new book, is out now! Published by Robinson, here's the synopsis…
Put your bookworm reputation on the line and prove your literary knowledge with this collection of quizzes for book whizzes.
Book lovers can answer questions by themselves or host a quiz among friends with twenty-four quizzes to keep you guessing with a variety of question styles including:
– 'Blankety Books', where you must fill in the missing word in each title
– Anagrams to decipher
– 'Two of a Kind', where you must identify a character and author who share the same initials
– Guess the book with 'Say What You See' pictures and badly drawn covers
– 'Book Bingo'
The quizzes are carefully weighted so avid bookworms will get a workout, while more casual readers can still have lots of fun having a go. All questions are designed to aid guessing, with multiple-choice answers and hints, and make the reader smile with amusing wrong answers, clever red herrings, little-known facts and footnotes.
Robinson also published the first Book Lover's Quiz Book, which Val McDermid called 'The perfect gift for quizzers'. Be sure to follow Gary's Twitter account for news and updates about upcoming quizzes he's running!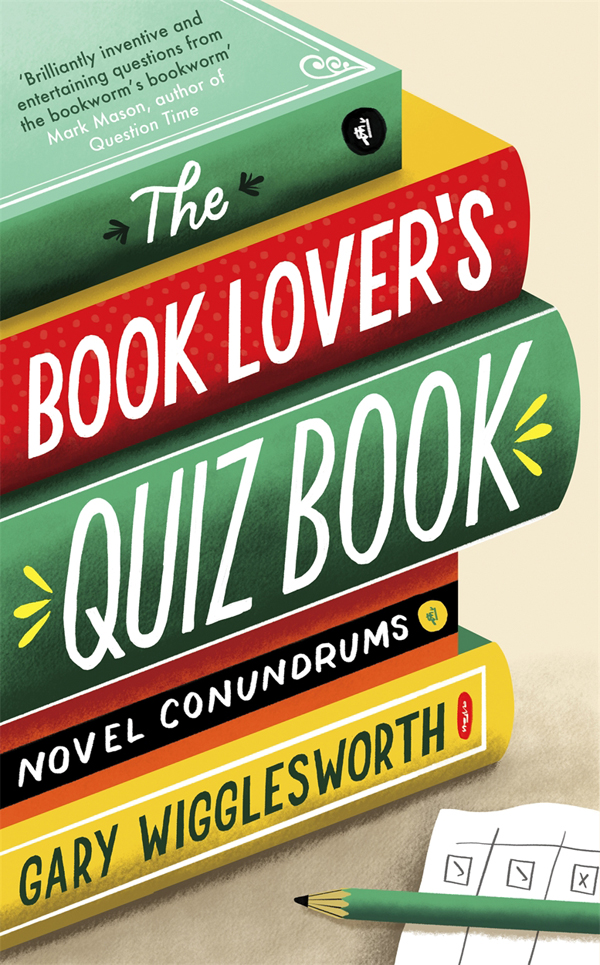 Here are just a few of the early reviews for the new quiz book…
'A delightful book that leads to yet more delightful books – there are no wrong answers, because every time you can't answer the question you'll be excited that has led to a book that you need to get to know. Best read near a library' — Robin Ince
'For someone like me who loves books and loves quizzes, this is perfection. But I'm struggling to answer the question, "Is this a book about quizzes or a quiz about books?"' — Charlie Higson, writer, comedian and actor
'An entertaining challenge for all book-lovers' — Claire Fuller, award-winning author of Unsettled Ground
'Delightfully twisty questions to find out whether you're the greatest of the book nerds' — Ben Aaronovitch
'There aren't many sequels that outdo the original — The Godfather II. Home Alone 2. Aliens. To that limited list we need to add THE BOOK LOVER'S QUIZ BOOK 2. Bookworms rejoice! It's even wittier, wiser and more challenging than the excellent original' — Peter Hanington, author of the William Carver novels
'The questions are brilliantly funny, wide-ranging and surprising' — Bethan Roberts, author of My Policeman