Last week, Ben Aaronovitch and Andrew Cartmel announced the next Rivers of London comic series: HERE BE DRAGONS! Co-authored with New York Times best-selling author and BAFTA-nominated screenwriter James Swallow, you can watch a Forbidden Planet-hosted clip above.
The new series is set after the events of AMONGST OUR WEAPONS, the ninth and latest novel in the series. Here's what Swallow said about the series…
'Some say that a dangerous monster is at large over London. Some say that "Electric Ladyland" wasn't the only thing Hendrix released into the wild, back in in 1968. Some say the Fey are hunting prey in the shadows. And some say only fools and bold, young coppers venture where the map warns "Here Be Dragons"!'
Want to read all of the Rivers of London books in chronological order? Titan Comics has created a new graphic with all of the books to date…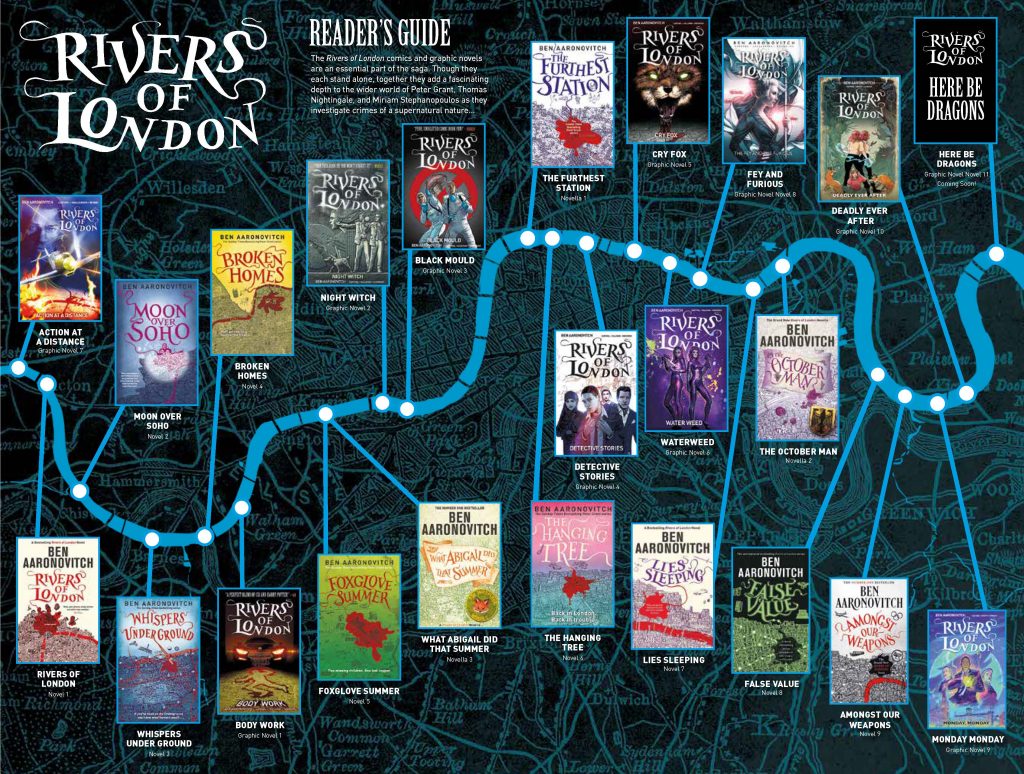 Titan Comics has published all of the Rivers of London comics in English, to date; Panini has published the first nine in German.
We'll share covers, release dates, and more as this information becomes available.