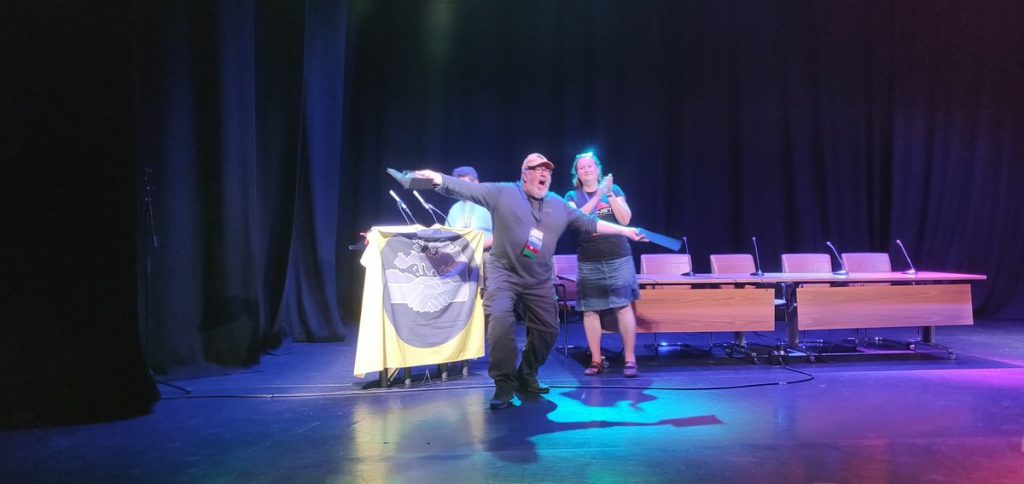 A little while ago, Ian McDonald was named as a Grand Master of Science Fiction by the European Science Fiction Society! The author of a number of acclaimed and award-winning sci-fi novels and novellas, we just wanted to take this opportunity to congratulate Ian on this very well-deserved accolade!
(It was also another opportunity to share the above photograph, taken by Alan Bellingham, who was at the ceremony.)
In the spirit of this being a European award, we wanted to also draw your attention to the European editions of Ian's latest series, Luna. At least the first novel in the series is available in the following territories: the UK, Poland, Spain, Bulgaria, Germany, France, Romania, Hungary, Italy, and Croatia.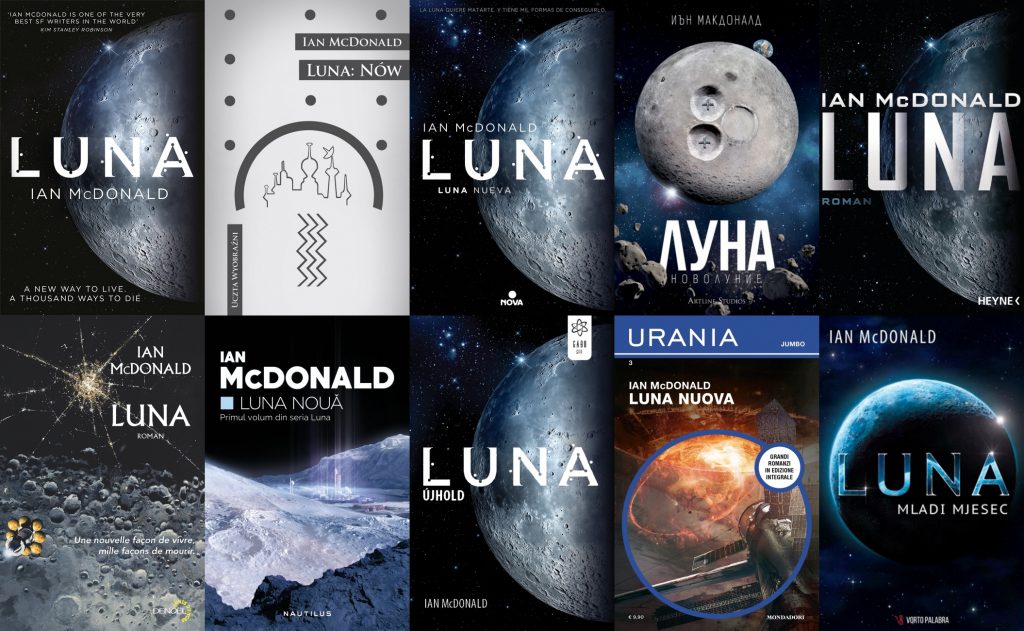 Here's the English-language synopsis for NEW MOON (which is also published in North America by Tor Books)…
The scions of a falling house must navigate a world of corporate warfare to maintain their family's status in the Moon's vicious political atmosphere.
The Moon wants to kill you.
Maybe it will kill you when the per diem for your allotted food, water, and air runs out, just before you hit paydirt. Maybe it will kill you when you are trapped between the reigning corporations-the Five Dragons-in a foolish gamble against a futuristic feudal society. On the Moon, you must fight for every inch you want to gain. And that is just what Adriana Corta did.
As the leader of the Moon's newest "dragon," Adriana has wrested control of the Moon's Helium-3 industry from the Mackenzie Metal corporation and fought to earn her family's new status. Now, in the twilight of her life, Adriana finds her corporation-Corta Helio-confronted by the many enemies she made during her meteoric rise. If the Corta family is to survive, Adriana's five children must defend their mother's empire from her many enemies… and each other.
Congratulations again, Ian!