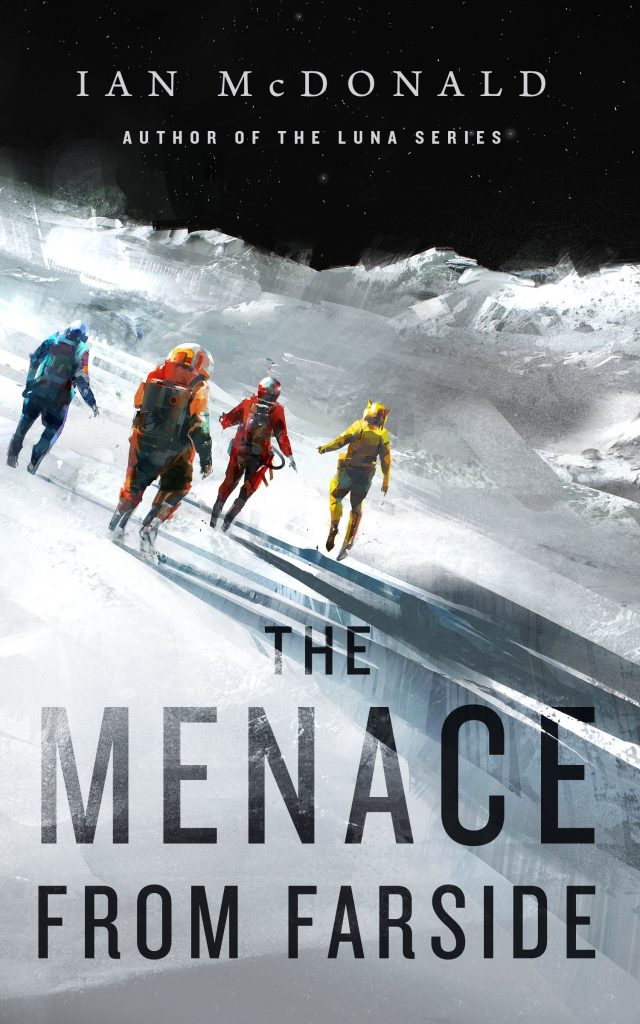 Today, we're very happy to share with you the cover and details for Ian McDonald's next book! Set in the same series as the author's acclaimed Luna series, THE MENACE FROM FARSIDE is due to be published by Tor.com on November 12th, 2019. Here's the synopsis…
In The Menace from Farside, Ian McDonald returns to his elegantly wound solar system of the twenty-second century, full of political intrigue and complicated families.
Remember: Lady Luna knows a thousand ways to kill you, but family is what you know. Family is what works.
Cariad Corcoran has a new sister who is everything she is not: tall, beautiful, confident. They're unlikely allies and even unlikelier sisters, but they're determined to find the moon's first footprint, even if the lunar frontier is doing its best to kill them before they get there.
The Luna series of novels is published in the UK by Gollancz, in North America by Tor Books, and is also available in an ever-growing number of translated editions.
Tor.com has also published Ian's Philip K. Dick Award-nominated novella TIME WAS.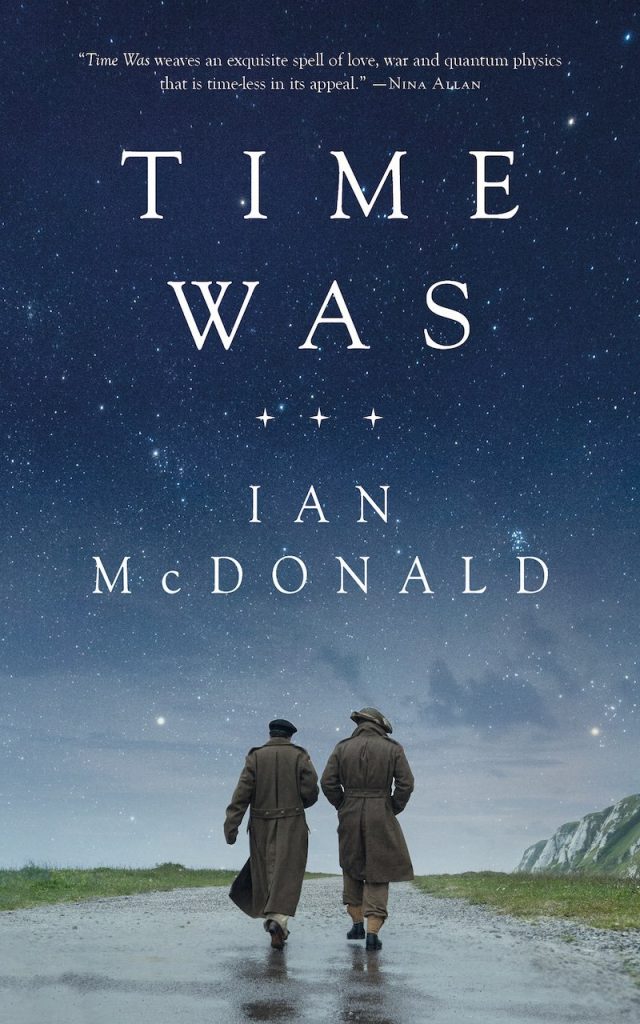 Also, because we can't share this news enough: Ian was recently named a European Grand Master of Science Fiction!