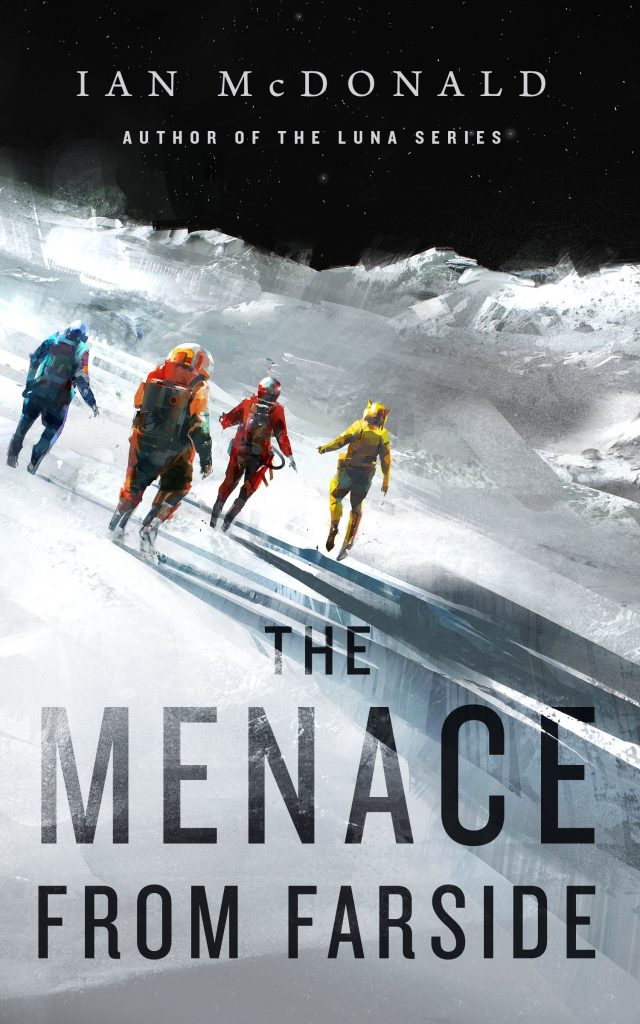 Ian McDonald's latest novella is out today! Set in the same series as the author's acclaimed Luna series, THE MENACE FROM FARSIDE is published by Tor.com in the UK and North America. Here's the synopsis…
In The Menace from Farside, Ian McDonald returns to his elegantly wound solar system of the twenty-second century, full of political intrigue and complicated families.
Remember: Lady Luna knows a thousand ways to kill you, but family is what you know. Family is what works.
Cariad Corcoran has a new sister who is everything she is not: tall, beautiful, confident. They're unlikely allies and even unlikelier sisters, but they're determined to find the moon's first footprint, even if the lunar frontier is doing its best to kill them before they get there.
The Luna series of novels is published in the UK by Gollancz, in North America by Tor Books, and is also available in an ever-growing number of translated editions.
'Mafia-style mining families clash in a compelling fantasy that offers up all the pleasures of a cut-throat soap opera in space…That McDonald is able to spin a compelling story from this unforgiving set-up is testament to his skill as a writer… One thing Luna does exceptionally well is to puncture Old Heinlein's assumption that a frontier society based on the primacy of the family and a disregard of conventional laws would end up like idealised smalltown America. Luna argues that any realistic future colonisation of the moon will be much more The Sopranos than The Waltons. LUNA is as gripping as it is colourful, and as colourful as it is nasty.' — Guardian on NEW MOON
'A Howling Good Read… No one builds a world like Ian McDonald does. Piece by piece and brick by brick. Spare, simple, elegant when he needs to be…, deep and meaty when he wants to be…, he does his work like an artisan pulling a sculpture from stone. There are no wasted moves, nothing that isn't vital because, in the end, everything is vital. Everything matters… it is fascinating, all of it. Because McDonald has made a world that is ruthless in its consistency and living, breathing reality, and then made characters who are not just living in it, but wholly and fully of it… McDonald's corporate war is a gorgeous thing, fought with every tool available… McDonald is able to wrap the biggest events in constellations of the smallest so that a cocktail party here, a discussion of '80s retro fashion (all mall-hair and WHAM! T-shirts), a love story and a day at work for a guy who cleans solar panels all build and coalesce to form the background radiation of life in this unstable future. Every moment with his characters makes them precious, real and alive.' — NPR on WOLF MOON
'McDonald's richly imagined Lunar culture and interplanetary poleconomy make for a superb backdrop for literally dozens of richly realized human dramas, and it's hard to say which is more fascinating. McDonald's wildly imaginative worldbuilding (present since his debut novel, the utterly wonderful standout OUT ON BLUE SIX) and his ability to spin out intrigues are both in full flight in this final volume.' — Boing Boing on MOON RISING
Looking for more, shorter fiction by Ian? Tor.com also publishes Ian's Philip K. Dick Award-nominated novella TIME WAS.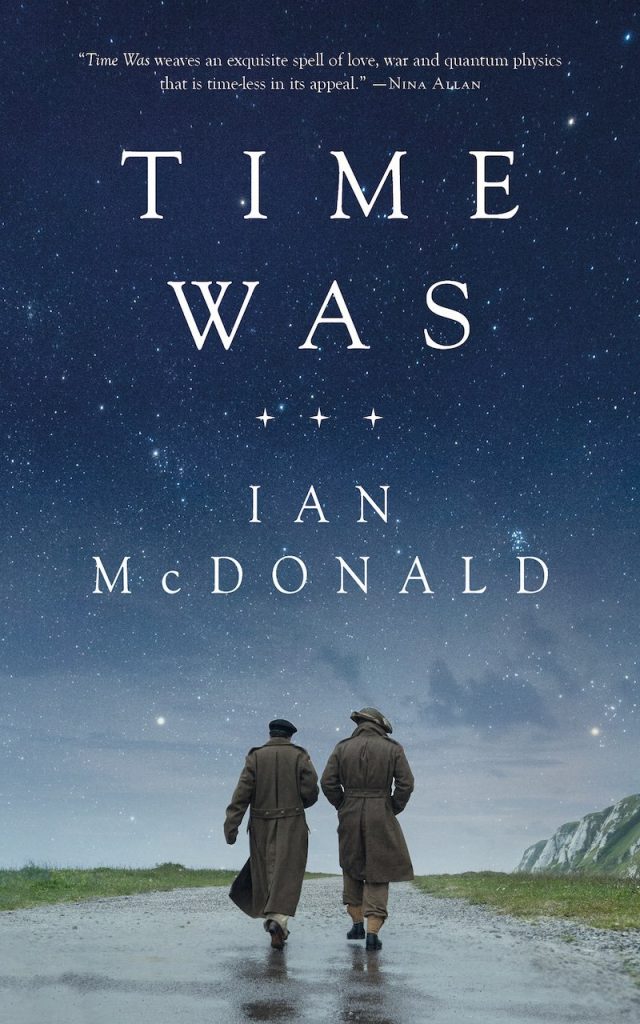 '[E]ntrances readers with this multigenerational novella of two time-crossed lovers who can only meet for brief moments separated by several years… beautiful writing… Fans of science fiction who enjoy a dash of history and legend will savor this tender story.' — Publishers Weekly on TIME WAS
Also, because we can't share this news enough: Ian was recently named a European Grand Master of Science Fiction!