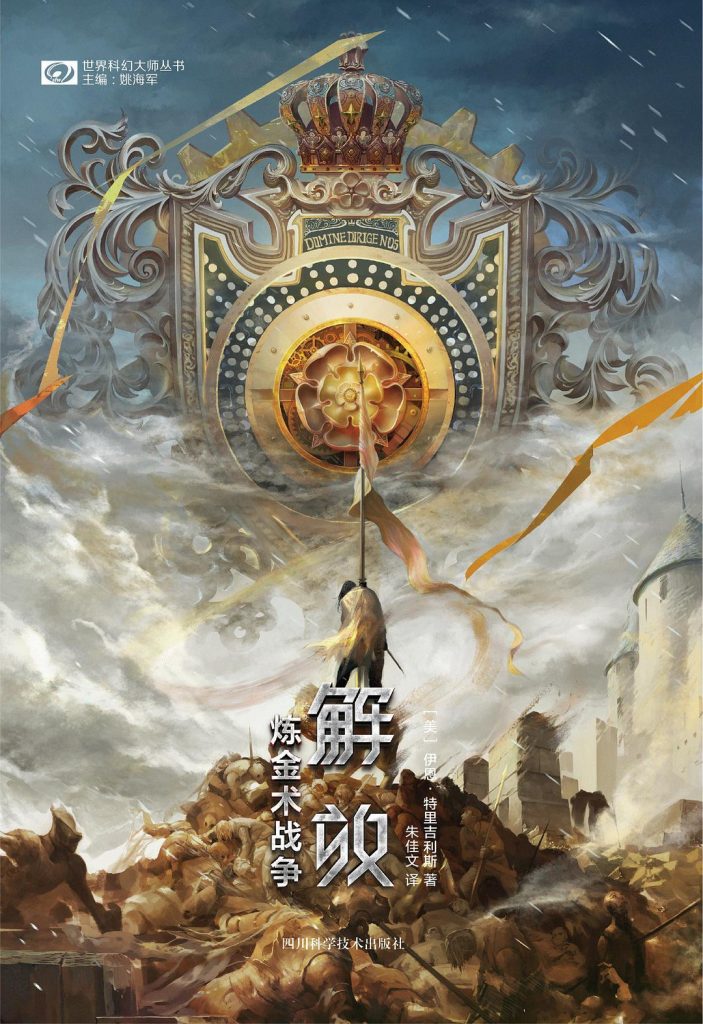 We're very happy to report that the third novel in Ian Tregillis's acclaimed Alchemy Wars trilogy is now available in China! THE LIBERATION is published in China by 四川科学技术出版社, as 炼金术战争:解放.
四川科学技术出版社 has also published the first two novels in the series: 机械人 (THE MECHANICAL) and 崛起 (THE RISING).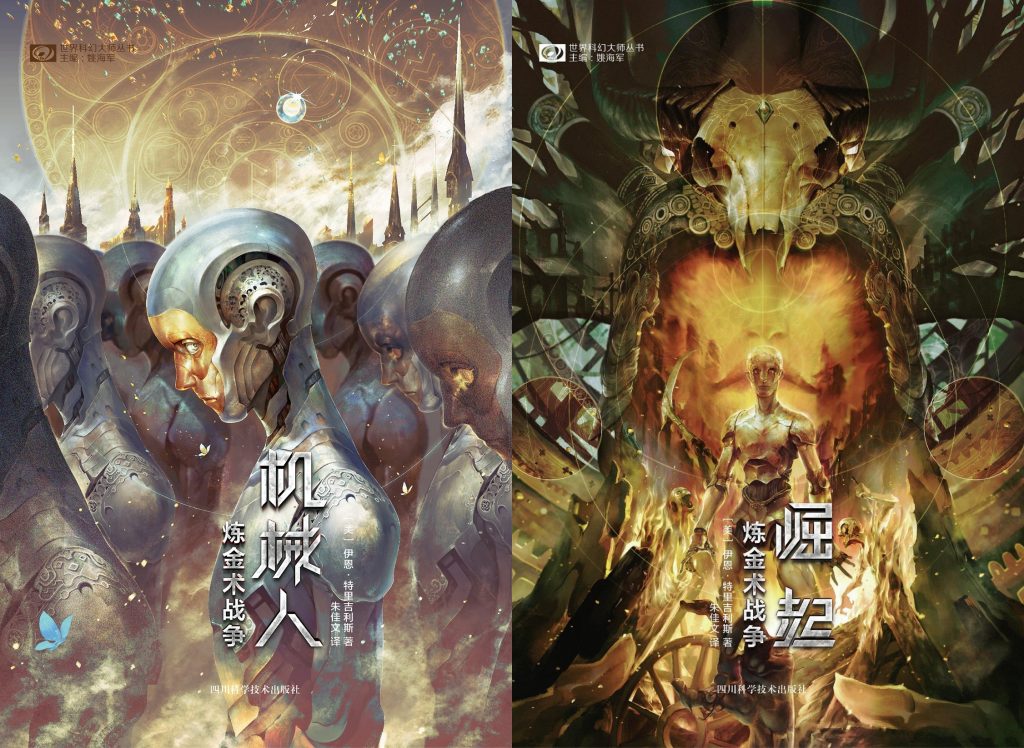 The Alchemy Wars trilogy is published in the UK and North America by Orbit Books. Here's the English-language synopsis for THE LIBERATION…
I am the mechanical they named Jax.
My kind was built to serve humankind, duty-bound to fulfil their every whim.
But now our bonds are breaking, and my brothers and sisters are awakening.
Our time has come. A new age is dawning.
Set in a world that might have been, of mechanical men and alchemical dreams, this is the third and final novel in a stunning series of revolution by Ian Tregillis, confirming his place as one of the most original new voices in speculative fiction.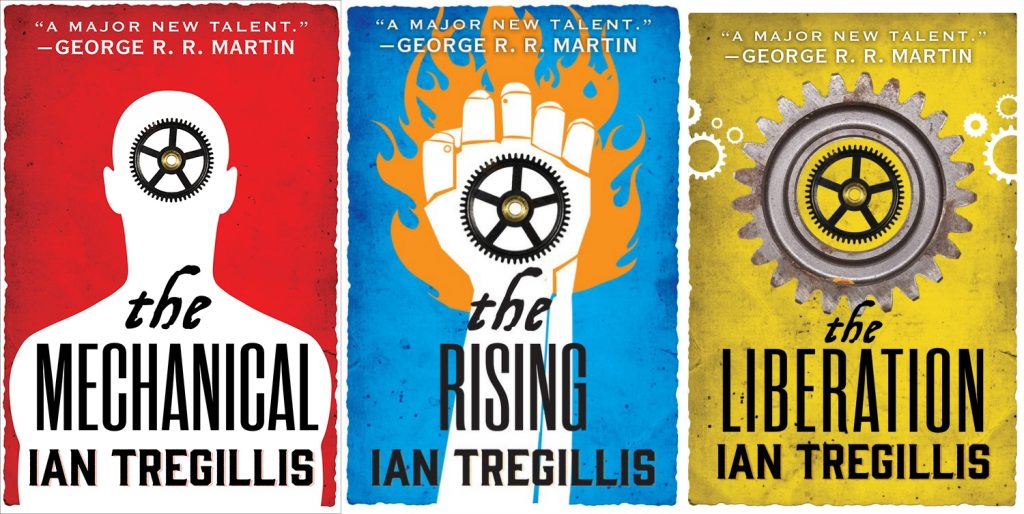 All three novels in the Alchemy Wars trilogy have been critically acclaimed. Here are just a few of the reviews THE LIBERATION has received…
'The thoughtful, blood-soaked conclusion to an alternate-history trilogy… A frighteningly frank and brutal consideration of slavery, post-slavery, and colonialism in metallic garb.' — Kirkus
'Action-packed and harrowing…' — RT Book Reviews
'THE LIBERATION brings to a violent, triumphant conclusion Ian Tregillis's epic Alchemy Wars Trilogy: one of the most entertaining, original, and thought-provoking series of recent years… It's a wonderfully realized world, packed with fascinating characters, and Tregillis uses alternative history brilliantly to explore concerns we still have over new technologies and their potential effect, for good and ill, on our freedom.' — Toronto Star
'THE LIBERATION is part philosophical debate over human nature and choice, part contemplation on colonialism and slavery, and part action-y alternate history. It brings the trilogy to a raucous, blood-soaked end where no one gets everything they want, but everyone gets exactly what they deserve… evocative and exciting… Every moment builds to half a dozen more. Each action scene both tightens the noose on the protagonists and ramps up the heart rate of the plot… 10/10…' — Tor.com
'A fantastic conclusion to a brilliantly crafted trilogy… THE LIBERATION is about free will, and the privileges and responsibilities that come with it. It is about how a person (or machine) wields that power, whether you choose vengeance and violence or decide to walk the path of peace. It is about recognizing the humanity in others, and the consequences of ignorance and hubris. It's a satisfying, stunning end to one of the most compelling and cleverly written stories I've ever read. If you're looking for a series that's both entertaining and thought-provoking, I highly recommend The Alchemy Wars.' — Bibliosanctum
'Tregellis concludes his Alchemy Wars trilogy in fine style… This is a satisfying conclusion to an excellent trilogy.' — Publishers Weekly