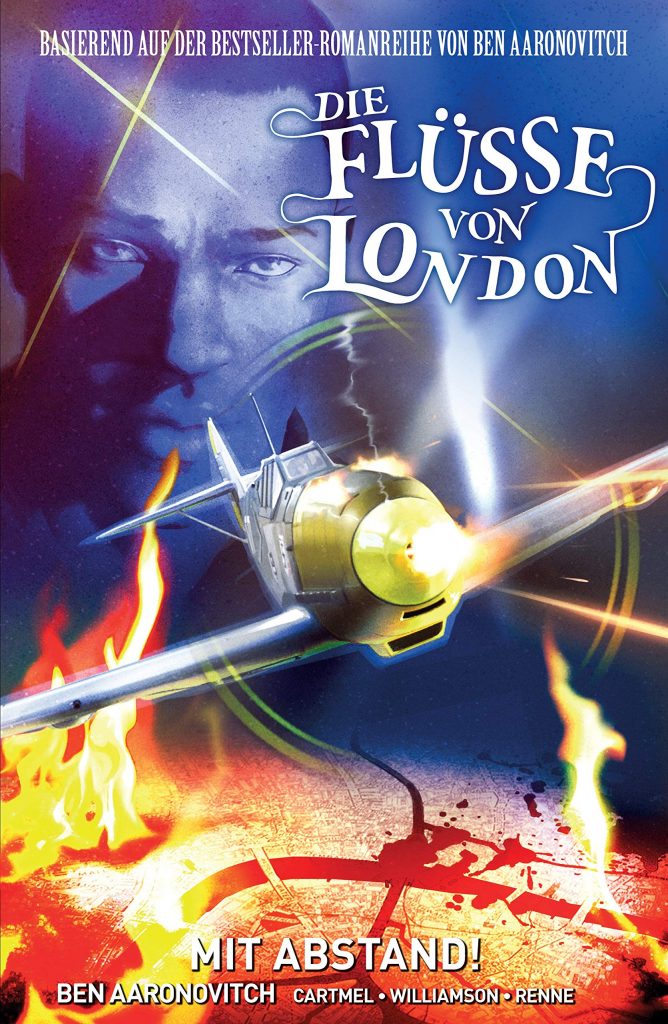 Today, the seventh book in the Rivers of London comic series is out in Germany! Written by Ben Aaronovitch and Andrew Cartmel, DIE FLÜSSE VON LONDON: MIT ABSTAND! is published by Panini. Here's the synopsis…
Die Bestseller-Serie um Ben Aaronovitchs magischen Ermittler Peter Grant, wird hier mit einem wahren Enthüllungsband fortgesetzt! Im Zentrum der Story steht diesmal nämlich Peter Grants Mentor, der geheimnisvolle Magier Thomas Nightingale. Im Oktober 1957 jagt er, zusammen mit Constable Angus Strallen, einen Serienmörder in dunklen Gassen Londons … einen alles andere als "normalen" Mörder. Die Geschichte bringt einiges über die mysteriöse Vergangenheit Nightingales, ans Licht, das selbst die Leser der Romane überraschen wird.
Panini has also published the first six collected editions in Germany: AUTOWAHN, DIE NACHTHEXE, SCHWARZSCHIMMEL, DETEKTIVGESCHICTEN, FUCHSGESCHREI, and WASSERGRAS.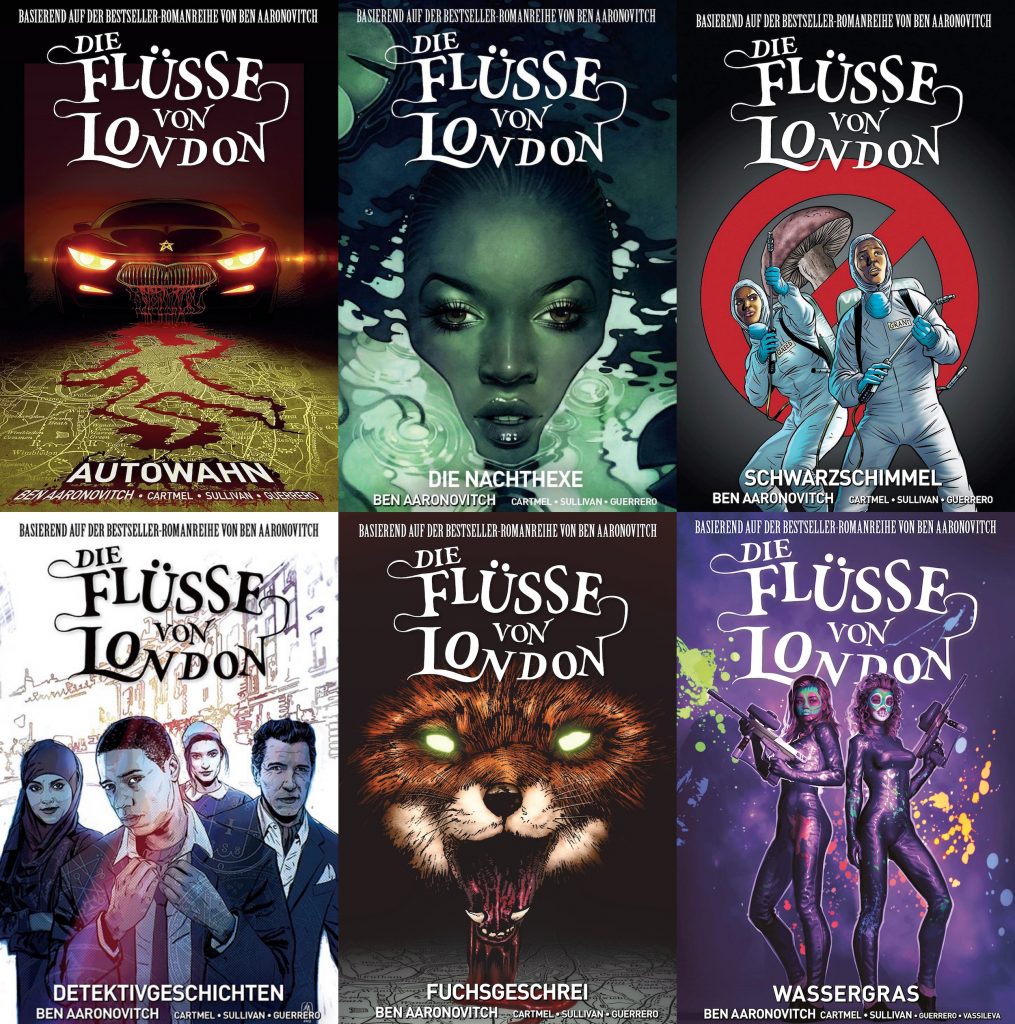 ACTION AT A DISTANCE and the other collected editions of the Rivers of London comic series are all published in English by Titan Comics.