Today, we're very happy to be able to share with you all a Forbidden Planet video clip of Ben Aaronovitch and Andrew Cartmel discussing their latest Rivers of London comics story, MONDAY, MONDAY.
The collected edition of MONDAY, MONDAY is due to be published next month (November 30th) by Titan Comics. Here's the synopsis…
It's the case of a Swedish Werewolf in London, the unmissable next chapter in the life of full-time cop and part time wizard Peter Grant. Grant works as part of a very special London police unit investigating unusual crimes involving magic and the general weirdness that permeates London's dark underbelly.
What starts as a routine undercover operation to break up an organised teenage pickpocket gang turns into something far more dangerous when the Metropolitan police are confronted by a Swedish werewolf who'll stop at nothing to avoid capture. Now it's up to Peter and his cohort of chums to hunt the deadly lycanthrope and bring him to justice!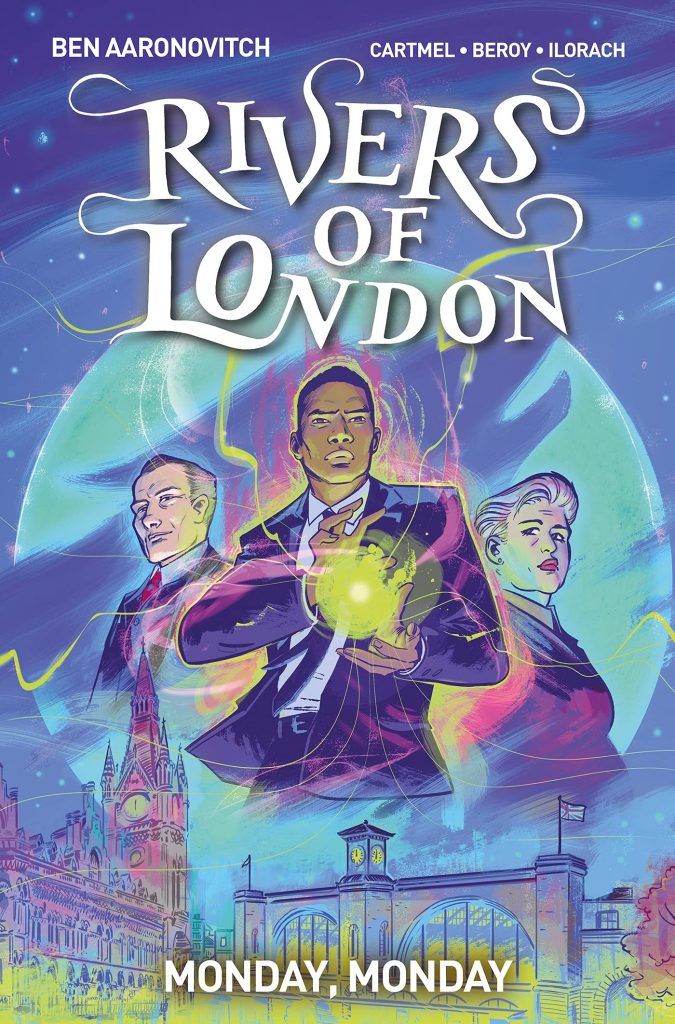 Titan Comics also publishes the first eight story arcs in the authors' Rivers of London series, available now in print and digital editions.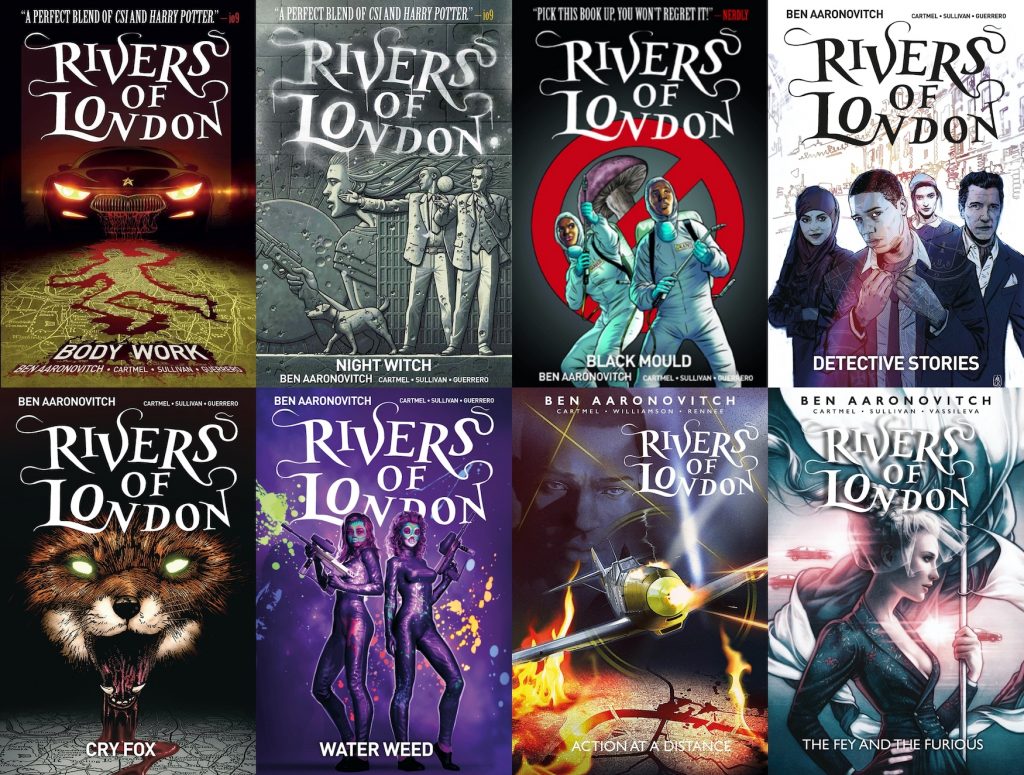 The Rivers of London comics are set in the same universe as Ben's best-selling, highly acclaimed Rivers of London/Peter Grant novels, which are published widely around the world. (See Ben's author page for more details on where the books are available.)