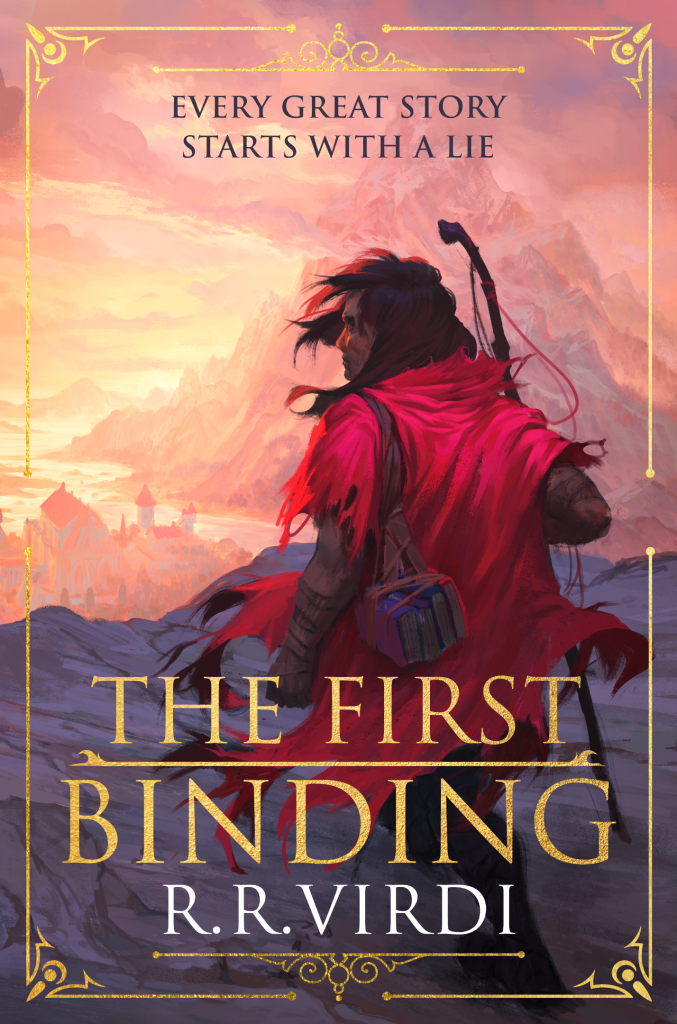 In case you missed the exciting news last week: R. R. Virdi's next novel, THE FIRST BINDING is due to be published in August 2022! Announced in the Bookseller, it is the first novel in the author's Tales of Tremaine epic fantasy series, and will be published in the UK by Gollancz. Described by Stevie Finegan as 'such a beautiful fantasy, with an utterly unique flavour, sure to enchant readers as it luxuriates in the magic of storytelling', here's the synopsis…
All legends are borne of truths. And just as much lies. These are mine. Judge me for what you will. But you will hear my story first.
I buried the village of Ampur under a mountain of ice and snow. Then I killed their god. I've stolen old magics and been cursed for it. I started a war with those that walked before mankind and lost the princess I loved, and wanted to save. I've called lightning and bound fire. I am legend. And I am a monster.
My name is Ari.
And this is the story of how I let loose the first evil.
Thus begins the tale of a storyteller and a singer on the run and hoping to find obscurity in a tavern bar. But the sins of their past aren't forgotten, and neither are their enemies.Their old lives are catching up swiftly and it could cost them the entire world. No one can escape their pasts and all stories must have an ending.
Virdi told the Bookseller, 'THE FIRST BINDING began as a love letter to stories themselves, mythology, and how tales travel and twist over time and distance… This was my chance to show my love for the many stories I grew up with. After all, what's more important than a story?'
Zeno represents R.R. Virdi in the UK and Commonwealth, on behalf of the JABberwocky Literary Agency in New York.