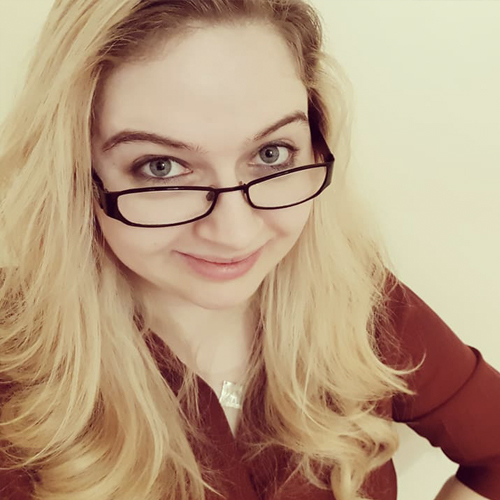 AGENT
Stevie is currently CLOSED for submissions.
I joined Zeno at the beginning of 2020 after time served working for science fiction and fantasy imprint Gollancz, adult non-fiction publisher Icon, and almost every Waterstones bookshop London has to offer. My degree specialised in children's literature with a dissertation debating what Young Adult fiction actually is. All of the above strongly influenced the kind of books I get excited about, as well as broader narratives that explore stories connected with LGBTQIA+, BAME, disability, mental health, and other marginalised experiences.
I'm particularly interested in submissions in the following areas…
Fantasy — Big epic fantasies with strong characters and something new, particular favourites of mine are Brandon Sanderson and N.K. Jemisin. I love a world that feels original, China Mieville-esque weird is right up my street. Books about books, or with some clever meta-stories, like Jasper Fforde's Thursday Next series or Lev Grossman's The Magicians.
Science Fiction — Often quite soft on the science, but I love character driven stories that imagine a more egalitarian future like Becky Chambers' Wayfarers Series or The Calculating Stars by Mary Robinette Kowal. Also high concept questions like those found in the stories of Ken Liu and Ted Chiang.
Children's — Picture Books, early reader, MG and YA. I'm a big fan of queer romance at any level and across all settings from Micheal Hall's Red: A Crayon's Story to Benjamin Alire Sáenz's Aristotle and Dante Discover the Secrets of the Universe. I'm a sucker for a boarding school story and would love something Enid Blyton-esque that contained a more inclusive cast of characters. I like whimsical, soft magic systems like those found in Diana Wynne Jones, Eva Ibbotson's Middle Grade or Dave Rudden's Knights of the Borrowed Dark. I also like books with a good sense of humour such as Holly Smale's Geek Girl series or Libba Bray's Beauty Queens. In picture books I go for beautiful art with a deeper message like The Red Tree by Shaun Tan or Julián Is a Mermaid by Jessica Love and works that contain as much of the story in the art as the language, like Oliver Jeffers or Jon Klassen.
Graphic Novels — Strong feminist and LGBTQIA+ themes with real heart like Isabel Greenberg's The One Hundred Nights of Hero, Jen Wang's The Prince and the Dressmaker or Alice Oseman's Heartstopper. Funny cartoonists like Tom Gauld, Sarah Andersen and Kate Beaton are also a plus.
Non-fiction — Books that comes with a clear promise, such as Reni Eddo-Lodge's Why I'm No Longer Talking to White People About Race, Philippa Perry's The Book You Wish Your Parents Had Read or Isabel Hardman's Why We Get the Wrong Politicians. Strong feminist themes like Caroline Criado Perez's Invisible Women or stories of women and other marginalised groups travelling or otherwise undertaking an amazing task, I would love to find an Eat, Pray, Love or a Wild for a new generation. Books that address struggles with mental health I also find very interesting, such a Bella Mackie's Jog On, Nancy's Tucker's The Time in Between or David Adam's The Man Who Couldn't Stop.
Contact Details:
Email: finegan@zenoagency.com
Twitter: @StevieFinegan
Clients: