Late in May, Ben Aaronovitch and Andrew Cartmel were interviewed for Forbidden Planet TV, to talk about the upcoming Deluxe Writers' Edition of their first Rivers of London comic story: BODY WORK. You can now watch that above! The digital edition of the book is out tomorrow, with the print edition following on July 6th.
The Rivers of London comic series has continued to grow in popularity ever since the first story arc was released. The series now stands at eight completed stories, All of them are published by Titan Comics in English.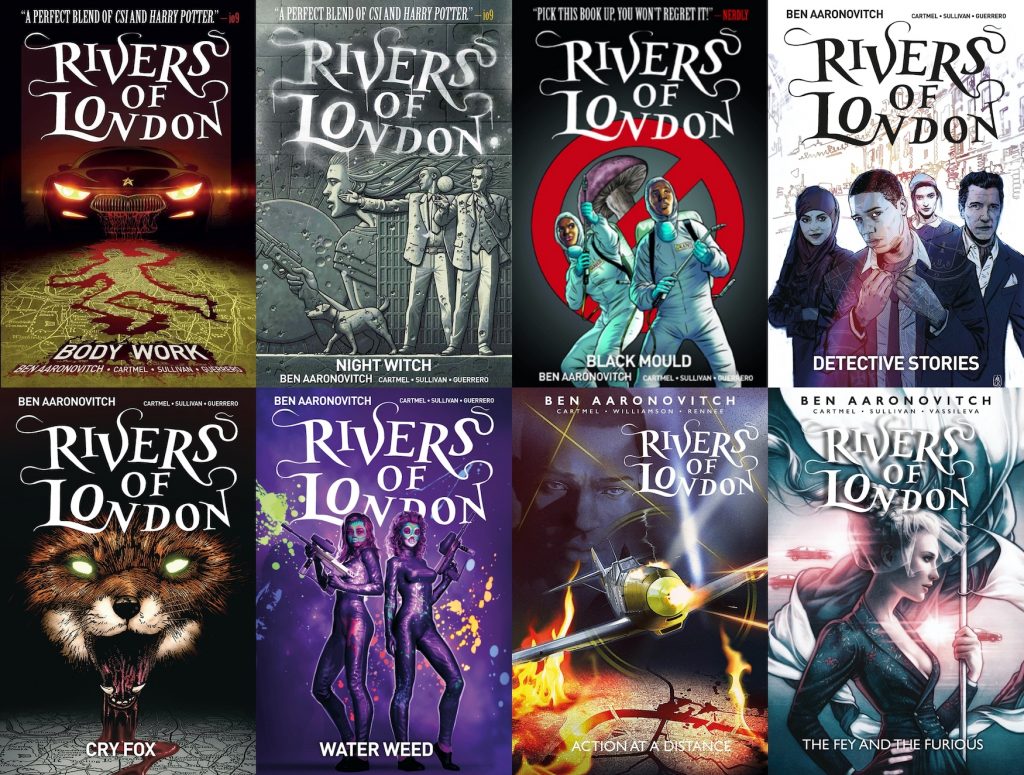 The ninth story — MONDAY, MONDAY — is due to start on July 7th!