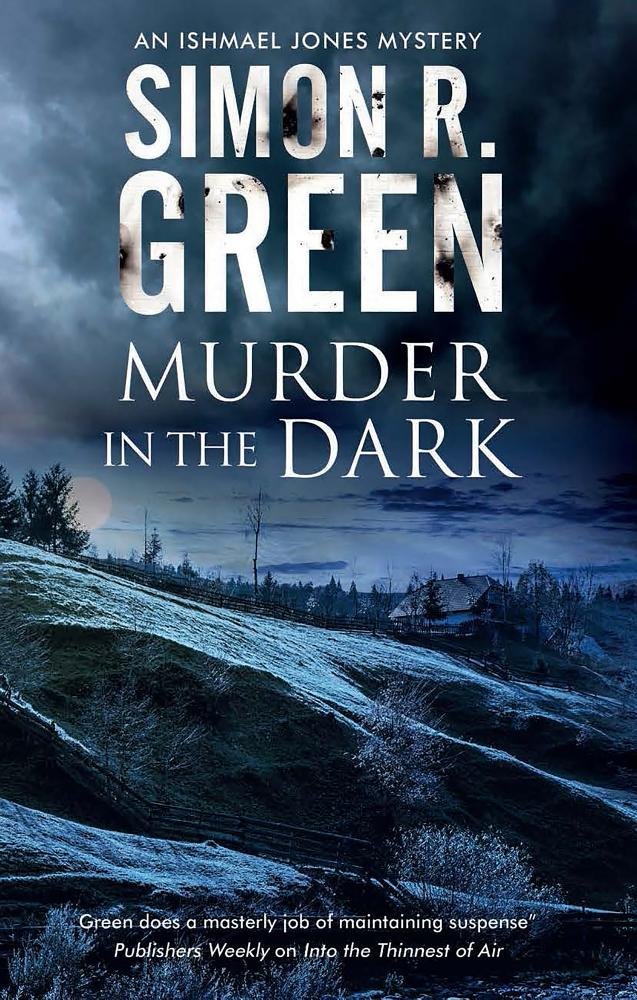 Simon R. Green's sixth Ishmael Jones mystery, MURDER IN THE DARK is out today in the UK! Published by Severn House, here's the synopsis…
Ishmael Jones has been despatched to assist a group of scientists who are investigating a mysterious black hole which has appeared on a Somerset hillside. Could it really be a doorway to another dimension? When one of the scientists disappears into the hole — with fatal consequences — Ishmael must prove whether it was an accident — or murder.
The novel is due to be published in the US, also by Severn House, in December 2018.
The first five novels in the series are out now in the UK and US, published by Severn House: THE DARK SIDE OF THE ROAD, DEAD MAN WALKING, VERY IMPORTANT CORPSES, DEATH SHALL COME and INTO THE THINNEST OF AIR.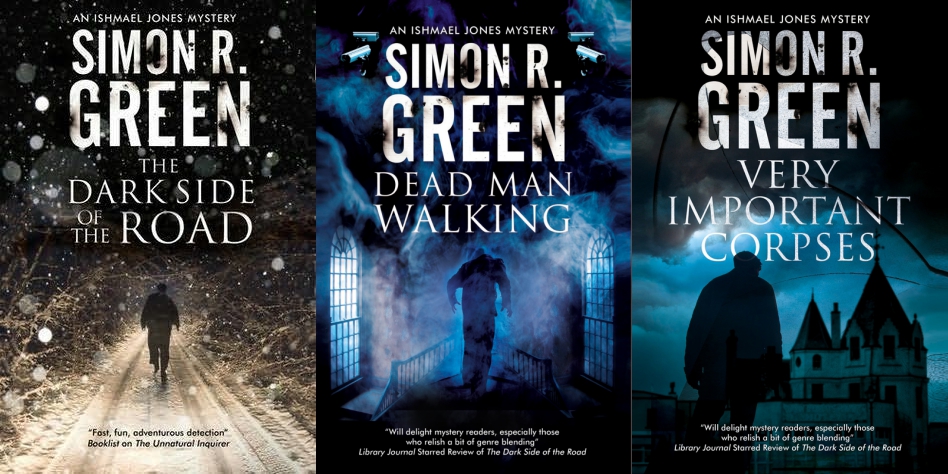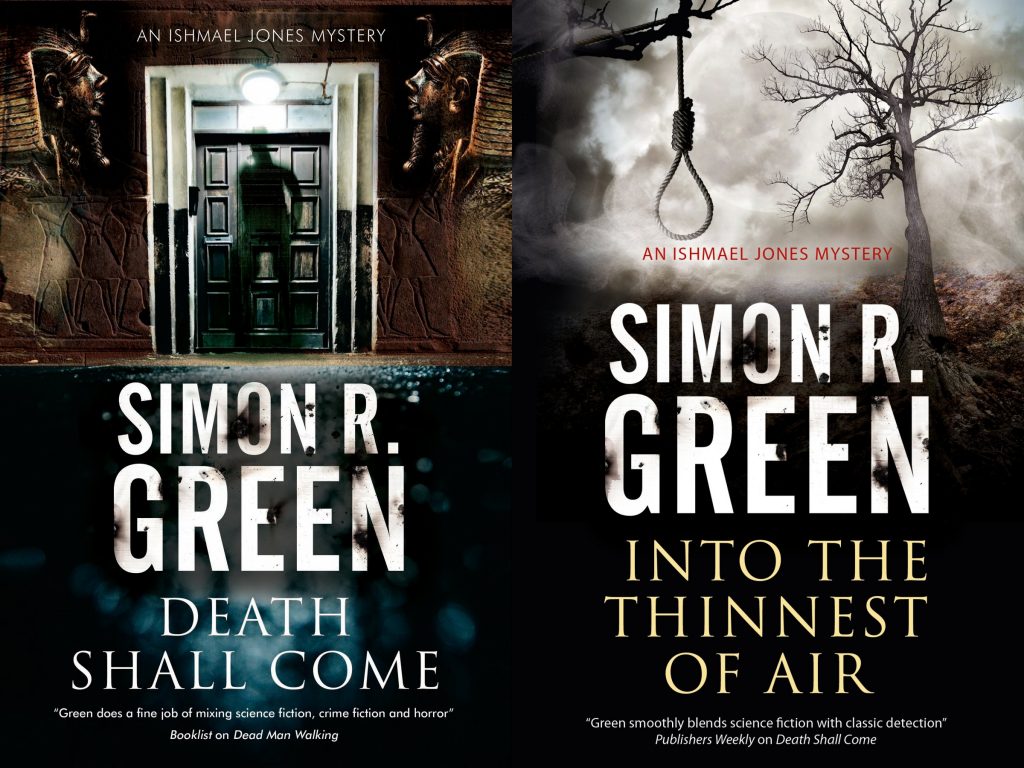 Here are just a few of the reviews the series has received so far…
'I really enjoyed the book. If anything it was over too soon. The author captures the English Country Manor Murder Mystery feel very well, as he sets up pretty much everybody as a suspect…I look forward to finding out more in future volumes.' — British Fantasy Society on THE DARK SIDE OF THE ROAD
'[A] brisk, breezy first in a new mystery series… Convincing supernatural twists [and] witty chapter titles… readers will be anxious for a sequel.' — Publishers Weekly on THE DARK SIDE OF THE ROAD
'This sequel to the wonderful THE DARK SIDE OF THE ROAD takes the basic structure of a traditional English country house mystery and mixes it with a bit of supernatural horror and suspense. Richard Kadrey and E.E. Knight fans will particularly relish Green's genre-blending novel.' — Library Journal on DEAD MAN WALKING
'Ishmael is a wonderful character, an extraterrestrial living among humans, and the series (this is the third installment) is a clever mixture of thriller and SF-horror genres. Green is best known for the Deathstalker space operas, but give this one a few more installments to develop, and it could well become Green's masterwork.' — Booklist (Starred Review) on VERY IMPORTANT CORPSES
'I recommend VERY IMPORTANT CORPSES if you are looking for a fun, scary, and entertaining read before bedtime.' — Fantasy Book Review
'Green's style of sci-fi blends levity with a high body count. His target audience, reading less for the mystery than for his signature style, will doubtless find this morsel as tasty as the others.' — Kirkus on DEATH SHALL COME
'Green's entertaining fourth Ishmael Jones Mystery… a comfortable country house mystery… Green once again smoothly blends science fiction with classic detection.' — Publishers Weekly on DEATH SHALL COME
Zeno represents Simon R. Green in the UK and Commonwealth, on behalf of the JABberwocky Literary Agency in New York.