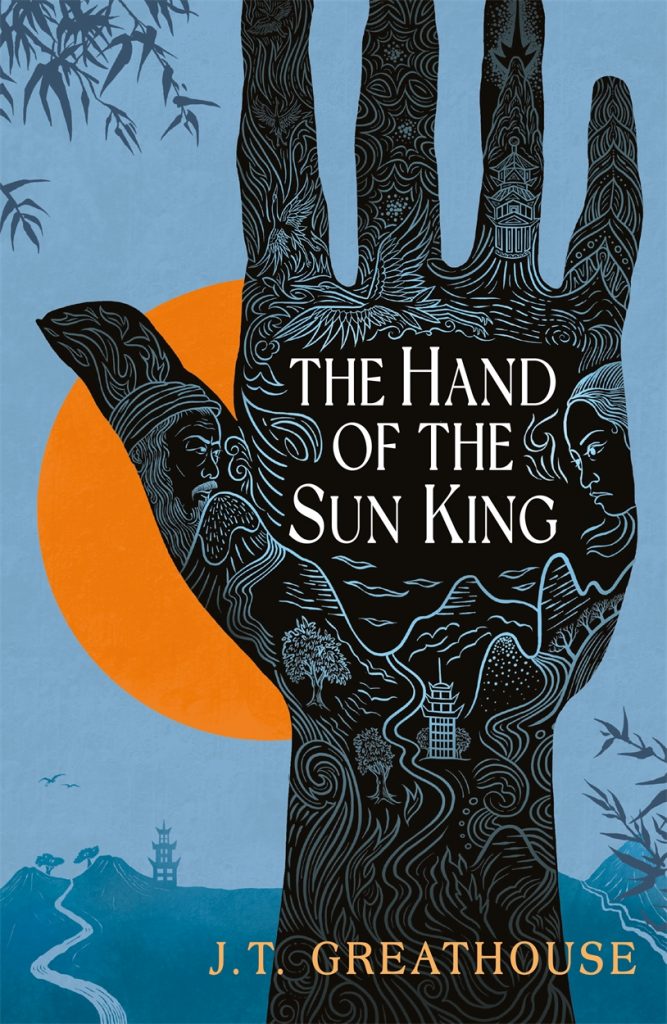 The paperback edition of J. T. Greathouse's acclaimed debut novel, THE HAND OF THE SUN KING is out in two weeks! Due to be published by Gollancz, here's the synopsis…
My name is Wen Alder. My name is Foolish Cur.
All my life, I have been torn between two legacies: my father's, whose family trace their roots back to the right hand of the Emperor. My mother's, whose family want to bring the Empire to its knees.
I can choose between them – between the safety of empire or the freedom of rebellion – or I can seek out a better path… one filled with magic and secrets, unbound by suffocating legacy, but one which could shake my world to its very foundation.
For my quest will bring me face to face with the gods themselves. And they have been watching. Waiting to make their move…
Here are just a few of the great reviews THE HAND OF THE SUN KING has received so far…
'JT Greathouse shows no first-time jitters wit his impressive and compelling debut novel… Greathouse casts an engrossing spell, establishing himself as an exciting new voice in epic fantasy.' — SFX Magazine
'Hands down the best debut of the year. Scratch that; this is one of the best debuts I've ever read' — Novel Notions
'THE HAND OF THE SUN KING fundamentally explores the right to make our own choices in life, to make sacrifices to serve the greater good and to use power to uplift the oppressed. Greathouse delivers a debut full of complexities, passion and grace, and I'm already longing for more.' — Fantasy Hive
'An excellent mix of classic and modern fantasy with a grimdark undertone of despair.' — Grimdark Magazine
'Add in a very cool magic system with weighty consequences, a cast of meaningful, well-developed characters, and a lush world that carefully considers its lore, economic struggles, and religious history, it's easy for me to call THE HAND OF THE SUN KING one of my top reads of 2021.' (10/10) — Fantasy Book Review
'This is an elegantly written, dramatic story of the terrible cost of unexamined ambition and the impossibility of opting out from a conflict you've been born into.' — Morning Star Online
For those who loved the novel, there's also not much time to wait before the sequel is available: THE GARDEN OF EMPIRE is due to be published by Gollancz in the UK, on August 4th.
Zeno represents J. T. Greathouse in the UK and Commonwealth, on behalf of the JABberwocky Literary Agency in New York.