We're very happy to report that Lavie Tidhar's CENTRAL STATION has won another award! This time, it is for the Chinese translation, which has won the Chinese Nebula (Xingyun) Award for Best Translated Fiction! Translated by Chen Yang, and published in China by Citic, as 中央 星站, here's the synopsis…
基因孩子、节点人类、增强元人类、数据吸血鬼、机械改造人、弃物之王、造神艺术家…
特拉维夫、中央星站、耶路撒冷、汤圆城、月球港、波吕港…
地球、火星、美茹河星、谷神星、土卫六、初始太空、混沌宇宙…
在不太遥远的未来,一场世界范围内的大离散过后,二十五万 人滞留中央星站。
城市破败,科技失控,生命廉价,数据泛滥,地球沦为宇宙中的垃圾场。
在遭受战争、离散、数据和科技入侵、"人"的定义饱受质疑。
生活在这里的各色"人类"继续着他们的进化…
CENTRAL STATION has won a tremendous number of awards (always room for more, though), including John W. Campbell Award (2017) and
the Neukom Institute Literary Arts Award in Speculative Fiction (2018). It also landed on many end-of-year best of lists. The English-language cover, but Sarah Anne Langton, also won the Chelsey Award for Best Cover Illustration.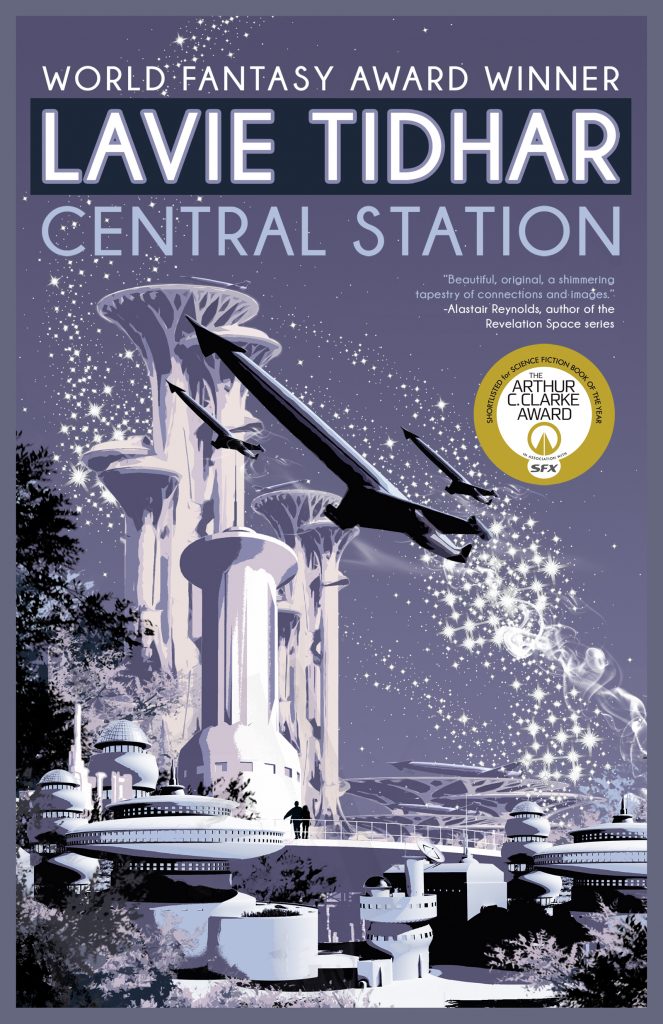 CENTRAL STATION is published in English by Tachyon Publications. Here's the English-language synopsis…
A worldwide diaspora has left a quarter of a million people at the foot of a space station. Cultures collide in real life and virtual reality. Life is cheap, and data is cheaper.
When Boris Chong returns to Tel Aviv from Mars, much has changed. Boris's ex-lover is raising a strangely familiar child who can tap into the datastream of a mind with the touch of a finger. His cousin is infatuated with a robotnik — a damaged cyborg soldier who might as well be begging for parts. His father is terminally-ill with a multigenerational mind-plague. And a hunted data-vampire has followed Boris to where she is forbidden to return.
Rising above them is Central Station, the interplanetary hub between all things: the constantly shifting Tel Aviv; a powerful virtual arena, and the space colonies where humanity has gone to escape the ravages of poverty and war. Everything is connected by the Others, powerful alien entities who, through the Conversation — a shifting, flowing stream of consciousness — are just the beginning of irrevocable change.
At Central Station, humans and machines continue to adapt, thrive… and even evolve.
Tachyon also publishes Lavie's acclaimed UNHOLY LAND and THE VIOLENT CENTURY (North America edition).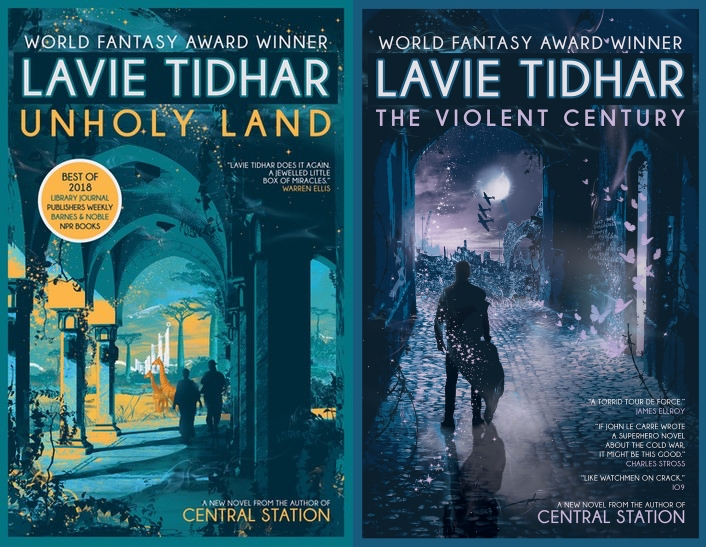 If Chinese-speaking fans of Lavie's work would like to know more about the book and the author, you can read two great interview with the author here:
Lavie's latest novel is BY FORCE ALONE, the first novel in the author's Anti-Matter of Britain Quartet, is published by Head of Zeus (UK) and Tor Books (North America). The second novel in the tetralogy is THE HOOD, which is due to be published later this year by Head of Zeus.