Last week, the 2013 LOCUS Awards Finalists were announced, and we're delighted to report that Zeno clients have once again featured…
First up, the great Tim Powers, whose superb HIDE ME AMONG THE GRAVES (Morrow/Corvus) has been nominated in the 'Best Fantasy Novel' category. This complex novel – part Vampire story, part Secret History – has received a lot of deserved attention and praise, with the UK Independent describing it as 'one of his best' and the author as 'one of dark fantasy's major eccentrics', who has 'not mellowed or grown more ordinary with age'.
Here's the synopsis…
London, 1862. A city of over three million souls, of stinking fog and dark, winding streets.
Through these streets walks the poet Christina Rossetti, haunted and tormented by the ghost of her uncle, John Polidori. Without him, she cannot write, but her relationship with him threatens to shake London itself to the ground.
This fascinating, clever novel vividly recreates the stews and slums of Victorian London – a city of dreadful delight. But it is the history of a hidden city, where nursery rhymes lead the adventurer through haunted tunnels and inverted spires. And where the price of poetic inspiration is blood.
At the beginning of last month, we put up a post about the recent Hugo Nominations, commenting that there is 'just no stopping'  the exceptionally talented Aliette deBodard this year. Well, it seems she wasn't quite done!!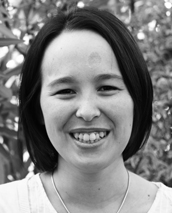 Having already racked up a BSFA nomination, two Nebula Award nominations, and subsequently two Hugo Award nominations for her novella ON A RED STATION, DRIFTING and her short story "Immersion" (Clarkesworld 6/12), she's only gone and done it again!
Both of these works are on LOCUS awards shortlist – in the Best Novella and Best Short Story categories, respectively. And let's also not forget that The Guardian last month selected Aliette as one of their Best Young Novelists – from SF's Universe. Aliette the Unstoppable!
Here is the synopsis for ON A RED STATION, DRIFTING…
For generations Prosper Station has thrived under the guidance of its Honoured Ancestress: born of a human womb, the station's artificial intelligence has offered guidance and protection to its human relatives.
But war has come to the Dai Viet Empire. Prosper's brightest minds have been called away to defend the Emperor; and a flood of disorientated refugees strain the station's resources. As deprivations cause the station's ordinary life to unravel, uncovering old grudges and tearing apart the decimated family, Station Mistress Quyen and the Honoured Ancestress struggle to keep their relatives united and safe. What Quyen does not know is that the Honoured Ancestress herself is faltering, her mind eaten away by a disease that seems to have no cure; and that the future of the station itself might hang in the balance…
Incidentally, there's a nice connection between the two nominated authors. Back in 2007, Aliette was a Writers of the Future Award winner – one of her tutors there? A certain Tim Powers!
And – stop the presses! – news came in over the weekend that Aliette has been nominated again (twice!!) for the 2013 Theodore Sturgeon Memorial Award for her short stories "Immersion" and "Scattered Along the River of Heaven" (Clarkesworld 1/12)! The Sturgeon Award will be presented June 14, 2013, at the Campbell Conference, held at the Oread Hotel in Lawrence, Kansas, June 14-16, 2014. The award recognises exceptional work in short fiction field, and is awarded alongside the John W. Campbell Memorial Award.
Best of luck to both Tim and Aliette.