In these difficult times, reading can be a solace to so very many of us. To that end, Aliette de Bodard has made a collection of her Xuya fiction available for free! THE DRAGON THAT FLEW OUT OF THE SUN can be found over at the author's Patreon.
A short compilation of Xuya universe stories: sentient spaceships, the dark between the stars, and — always — food and memory and family. 
Aliette has published a number of stories in the award-nominated Xuya Universe. Here are some we think you should check out: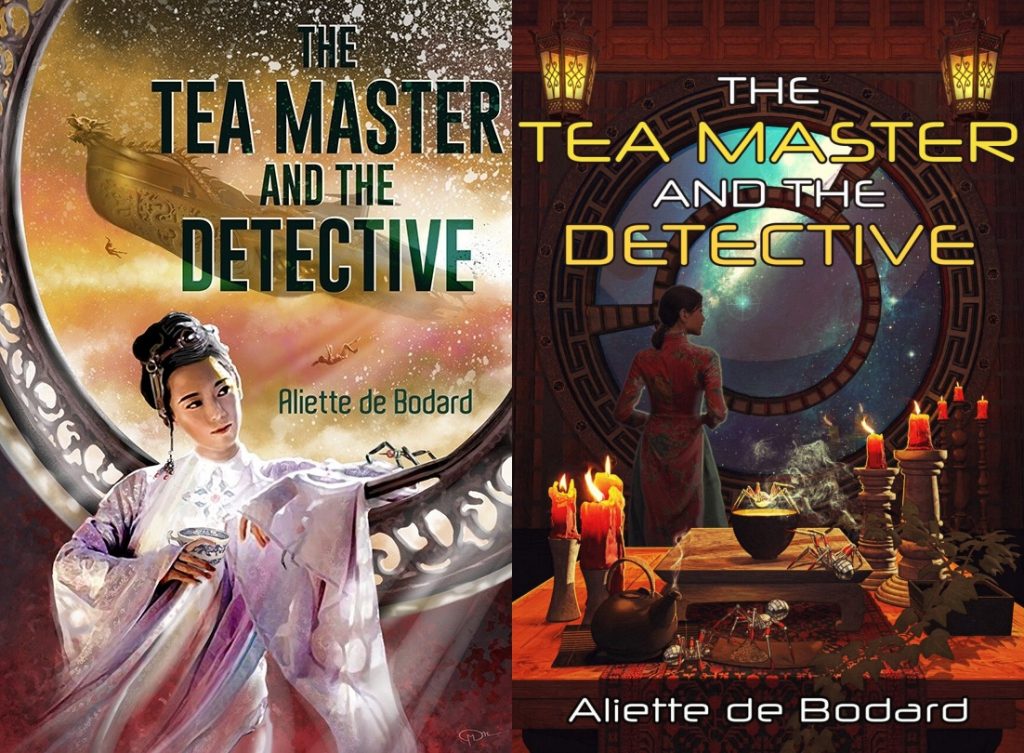 THE TEA MASTER AND THE DETECTIVE, published by Subterranean Press and JABberwocky…
Welcome to the Scattered Pearls Belt, a collection of ring habitats and orbitals ruled by exiled human scholars and powerful families, and held together by living mindships who carry people and freight between the stars. In this fluid society, human and mindship avatars mingle in corridors and in function rooms, and physical and virtual realities overlap, the appearance of environments easily modified and adapted to interlocutors or current mood.
A transport ship discharged from military service after a traumatic injury, The Shadow's Child now ekes out a precarious living as a brewer of mind-altering drugs for the comfort of space-travellers. Meanwhile, abrasive and eccentric scholar Long Chau wants to find a corpse for a scientific study. When Long Chau walks into her office, The Shadow's Child expects an unpleasant but easy assignment. When the corpse turns out to have been murdered, Long Chau feels compelled to investigate, dragging The  Shadow's Child with her.
As they dig deep into the victim's past, The Shadow's Child realises that the investigation points to Long Chau's own murky past — and, ultimately, to the dark and unbearable void that lies between the stars…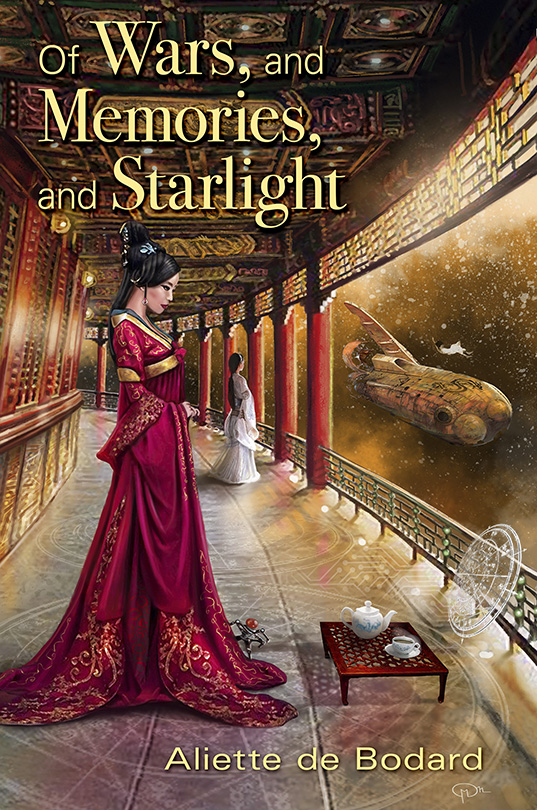 The anthology OF WARS, AND MEMORIES, AND STARLIGHT, published by Subterranean Press, also contains some Xuya content…
A major first collection from a writer fast becoming one of the stars of the genre… Aliette de Bodard, multiple award winner and author of The Tea Master and the Detective, now brings readers fourteen dazzling tales that showcase the richly textured worldbuilding and beloved characters that have brought her so much acclaim.
Come discover the breadth and endless invention of her universes, ranging from a dark Gothic Paris devastated by a magical war; to the multiple award-winning Xuya, a far-future space opera inspired by Vietnamese culture where scholars administrate planets and sentient spaceships are part of families.
In the Nebula award and Locus award winning "Immersion", a young girl working in a restaurant on a colonized space station crosses paths with an older woman who has cast off her own identity. In the novelette "Children of Thorns, Children of Water", a shapeshifting dragon infiltrating a ruined mansion finds more than he's bargained for when his partner is snatched by eerie, child-like creatures. And in the award-winning "Three Cups of Grief, by Starlight", three very different people — a scholar, an engineer, and a spaceship — all must deal with the loss of a woman who was the cornerstone of their world.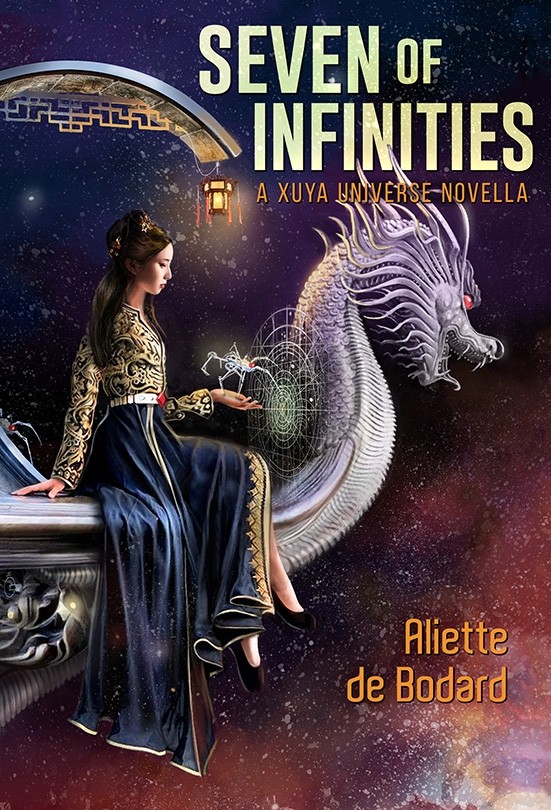 Aliette's next book to be published by Subterranean Press is SEVEN OF INFINITIES, a Xuya novella due out later this year…
Vân is a scholar from a poor background, eking out a living in the orbitals of the Scattered Pearls Belt as a tutor to a rich family, while hiding the illegal artificial mem-implant she manufactured as a student. 
Sunless Woods is a mindship — and not just any mindship, but a notorious thief and a master of disguise. She's come to the Belt to retire, but is drawn to Vân's resolute integrity.
When a mysterious corpse is found in the quarters of Vân's student, Vân and Sunless Woods find themselves following a trail of greed and murder that will lead them from teahouses and ascetic havens to the wreck of a mindship — and to the devastating secrets they've kept from each other.
Aliette is also the author of the Dominion of the Fallen trilogy, published by Gollancz in the UK, and Roc Books (1-2) and JABberwocky in North America: THE HOUSE OF SHATTERED WINGS, THE HOUSE OF BROKEN THORNS, and THE HOUSE OF SUNDERING FLAMES.