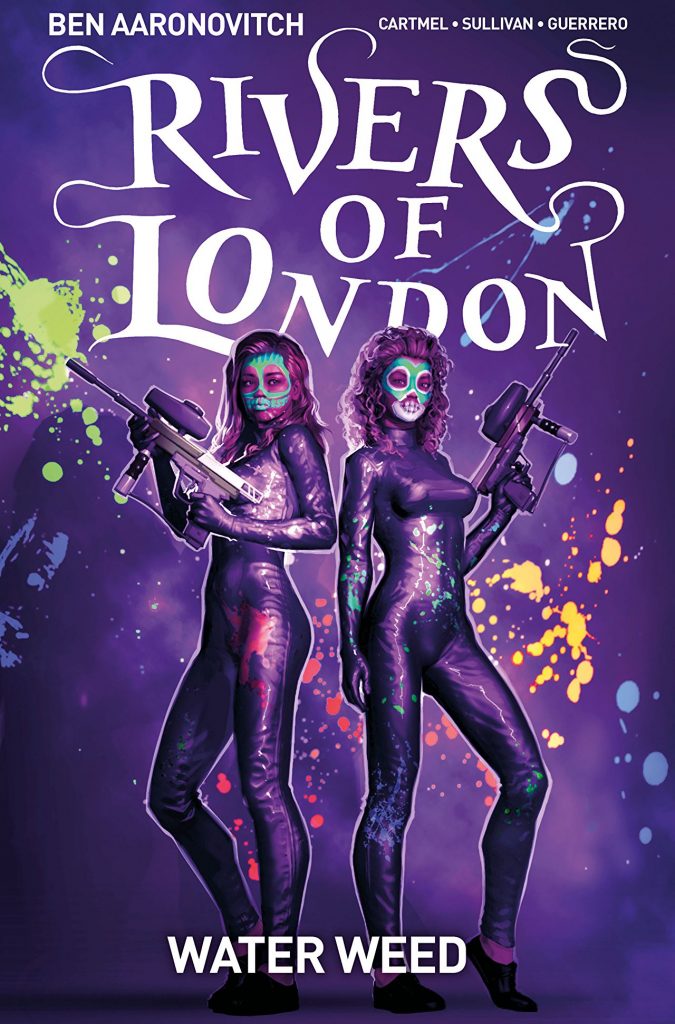 Next week, the first issue in Ben Aaronovitch and Andrew Cartmel's next Rivers of London comic series arrives in stores! WATER WEED #1 will be published by Titan Comics on Wednesday, June 20th. Here's the synopsis…
Spring Breakers meets Lock, Stock and Two Smoking Barrels on the banks of the Thames! When two of the less well-behaved River goddesses, Chelsea and Olympia, decide to earn a few quid on the side, Peter and Bev find themselves drawn into a sordid cannabis-smuggling operation, controlled by London's new queenpin of crime – the brutal and beautiful Hoodette!
WATER WEED is the sixth Rivers of London comic series, the first five of which are also available from Titan Comics: BODY WORK, NIGHT WITCH, BLACK MOULD, DETECTIVE STORIES, and CRY FOX. The art for all of the series so far is by Lee Sullivan, with colours by Luis Guerrero.