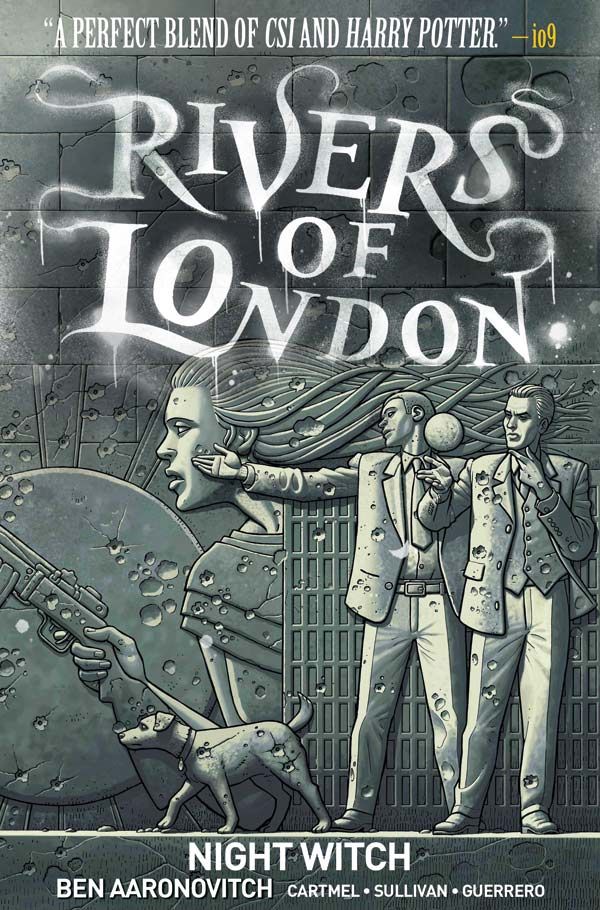 The collected edition of RIVERS OF LONDON: NIGHT WITCH arrives in bookstores today! The second comic series set in Ben Aaronovitch's Peter Grant series, it is published by Titan Comics. Here's the synopsis…
Press-ganged into helping a Russian oligarch hunt his missing daughter, PC Peter Grant and his boss, Thomas Nightingale, London's only wizarding cops, find themselves caught up in a battle between Russian gunmen, a monstrous forest creature — and their nemesis: The Faceless Man. But as Grant and Nightingale close in on the missing girl, they discover that nothing about this case is what it seems!
The collection is also available digitally, from your regular e-comics retailers.
NIGHT WITCH is set between the novels FOXGLOVE SUMMER and the recently-published THE HANGING TREE, both of which are published in the UK by Gollancz, and DAW Books in the US. The third Rivers of London comic series, BLACK MOULD, is currently being published on a monthly basis.
The six Peter Grant novels (to date) have all been published in the UK by Gollancz, in Germany by DTV, and in the US by Del Rey (1-3) and DAW Books (4-6). The series has also been published widely in translation.