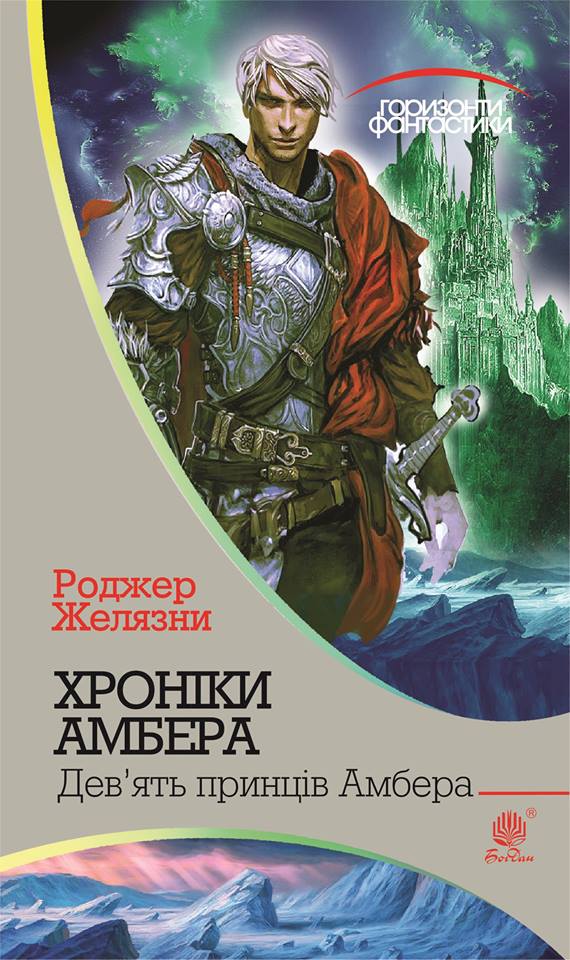 Богдан has re-issued Roger Zelazny's NINE PRINCES IN AMBER and GUNS OF AVALON with new covers. Published in Ukraine as Дев'ять принців Амбера and Рушниці Авалону, respectively, here's the synopsis for book one…
У приватній лікарні після автокатастрофи до головного героя роману — Корвіна, повернулась свідомість. Але він не пам'ятає, хто він. Від лікаря йому вдається дізнатися, що у нього є сестра Евелін. Корвін тікає з лікарні і приходить до неї додому. В домі сестри він натрапив на шокуючу знахідку — колоду карт Таро, на яких зображений він та члени його сім'ї… У нього попереду безліч пригод та небезпек. Чи подолає він їх?
First published in 1970 and 1972, here's the English-language synopsis for NINE PRINCES IN AMBER…
Amber: A kingdom beyond imagination — where brother fights brother to succeed to the throne…
When Corwin awoke in the hospital he remembered very little. Except that he'd been in an automobile accident that wasn't an accident at all. Then he discovered his name and the fact that his strength was superhuman. And that was enough to send him on a journey that started in New York and swiftly flung him into the fantastic realm of Amber where eight brothers fought for the right to be crowned king. For Corwin was the ninth Prince — his royal colours, black and silver — who had been exiled to the shadow world of Earth. Now Corwin had returned to claim the throne from his sworn enemies, his own flesh and blood…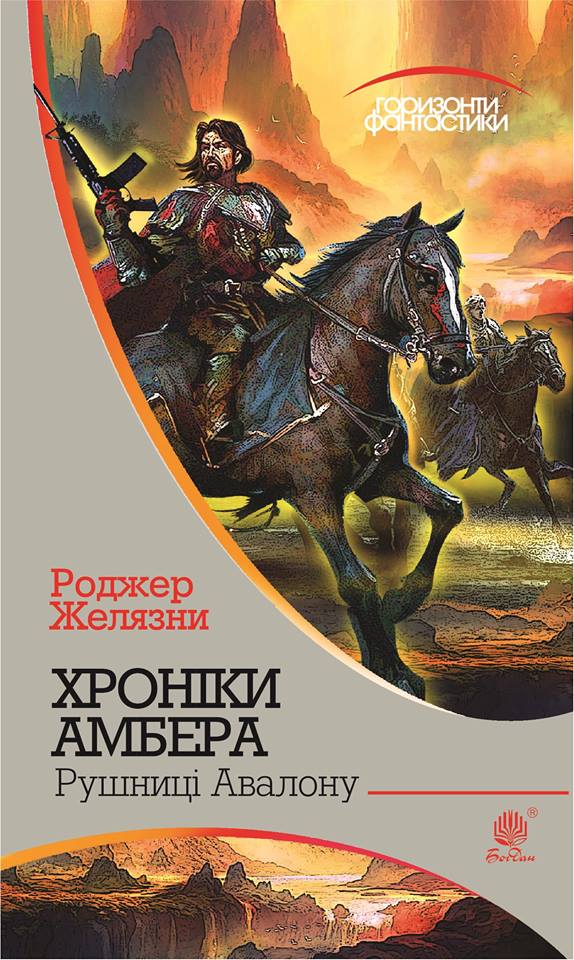 Zeno represents Roger Zelazny in Translation, on behalf of the Zelazny Estate.