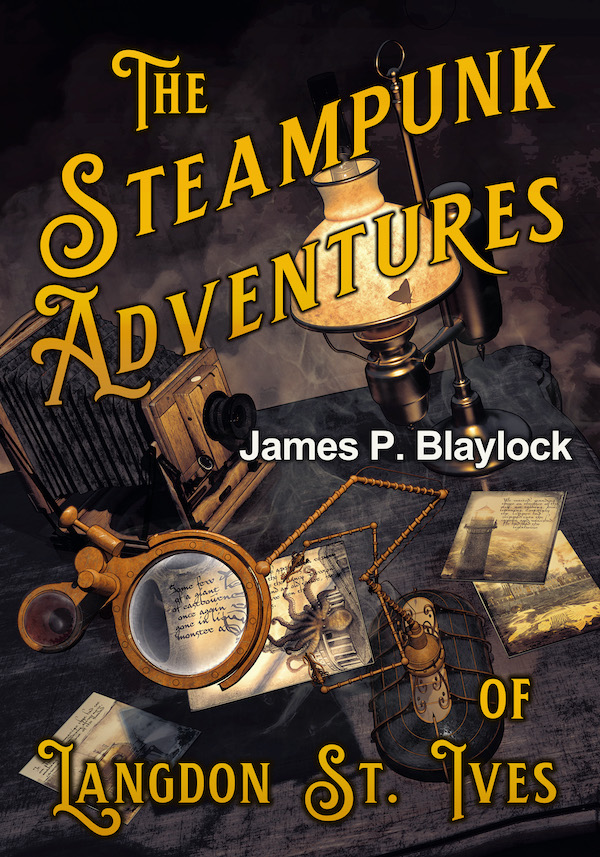 We're very happy to share the news that a new Langdon St. Ives short story collection by James P. Blaylock is available as an eBook! THE STEAMPUNK ADVENTURES OF LANGDON ST. IVES is published via the JABberwocky eBook Program, here's the synopsis…
Within this volume lie the complete Steampunk short stories of Professor Langdon St. Ives, Victorian adventurer, written by avowed Steampunk Legend, James P. Blaylock.
St. Ives, traveler through time and space and an often misunderstood member of the Explorers Club and the Royal Society, has trodden the foggy London streets and Thames-side alleyways for decades, caught up in near-death adventures in pursuit of nefarious villains and obscure knowledge.
In the pages of this chronicle, the intrepid Professor and his stalwart friends face down strange enemies and avert catastrophes that the world scarcely knows exist, finding themselves stalked through the idol-infested jungles of Borneo, set adrift in the starlit reaches of outer space, plunged into the infamous "barrel madness" that descended upon London in the late 18th century, and wandering in a past-and-future age when they stumble upon a time portal in the midst of ancient standing stones in the idyllic Kent countryside.
Here's the table of contents:
Introduction
THE APE-BOX AFFAIR (the first modern Steampunk story!)
THE IDOL'S EYE
LORD KELVIN'S MACHINE
TWO VIEWS OF A CAVE PAINTING
THE HOLE IN SPACE
THE HERE-AND-THEREIANS
EARTHBOUND THINGS
JABberwocky has published five of Blaylock's Langdon St. Ives novellas in eBook: THE EBB TIDE, THE AFFAIR OF THE CHALK CLIFFS, THE ADVENTURES OF THE RING OF STONES, RIVER'S EDGE, and THE GOBBLIN' SOCIETY. (A whole host of Blaylock's classic novels and short story collections are also published by JABberwocky in eBook.)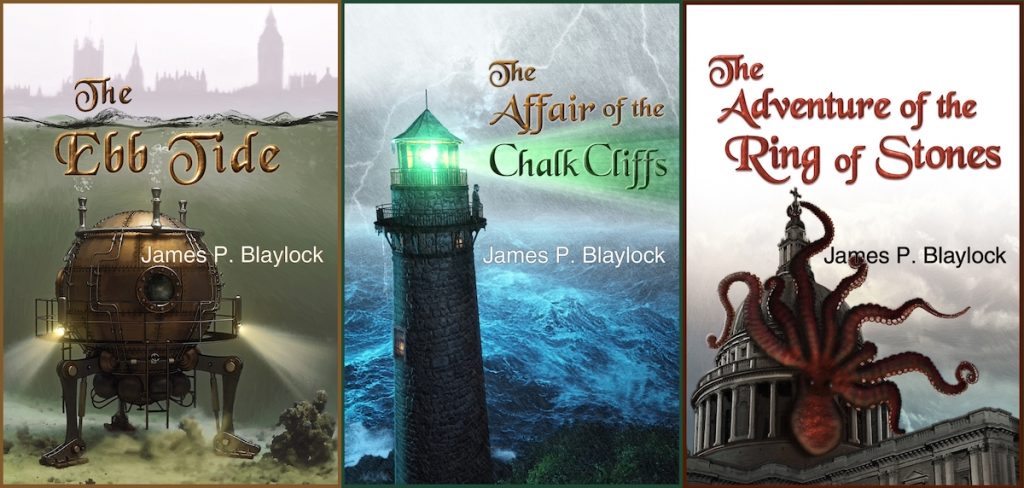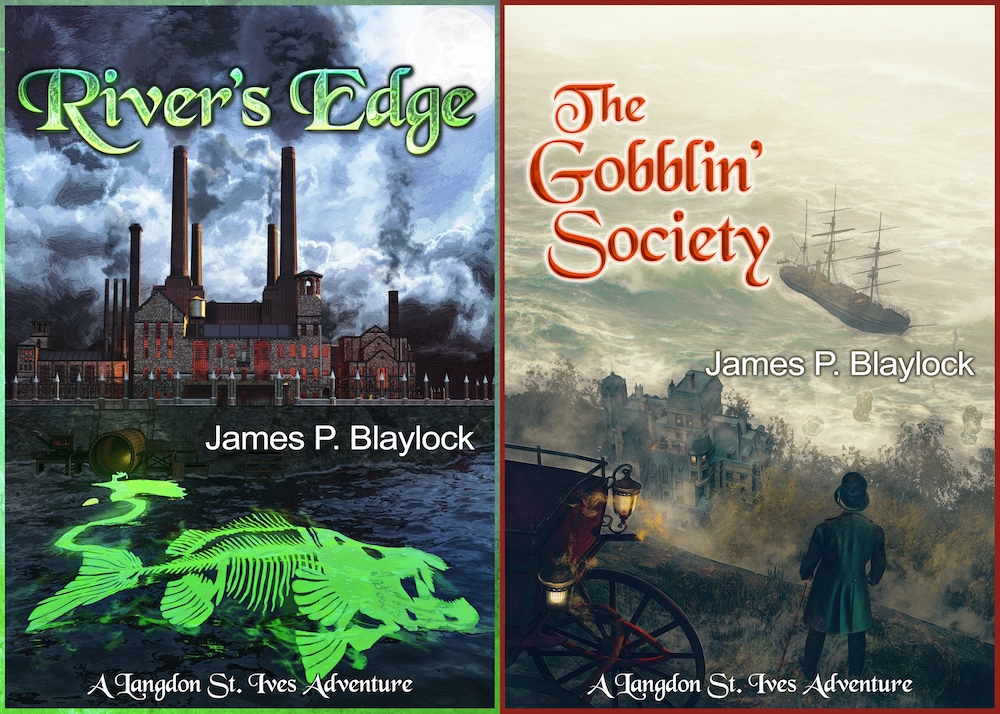 The Langdon St. Ives novellas (and a host of other titles) are published in North America by Subterranean Press. THE STEAMPUNK ADVENTURES OF LANGDON ST. IVES includes stories that were first published in hardcover by Subterranean Press in THE ADVENTURES OF LANGDON ST. IVES (2008) and THE FURTHER ADVENTURES OF LANGDON ST. IVES (2016).
The four Langdon St. Ives novels are published in the UK and in North America by Titan Books: HOMUNCULUS, LORD KELVIN'S MACHINE, THE AYELSFORD SKULL, and BENEATH LONDON.