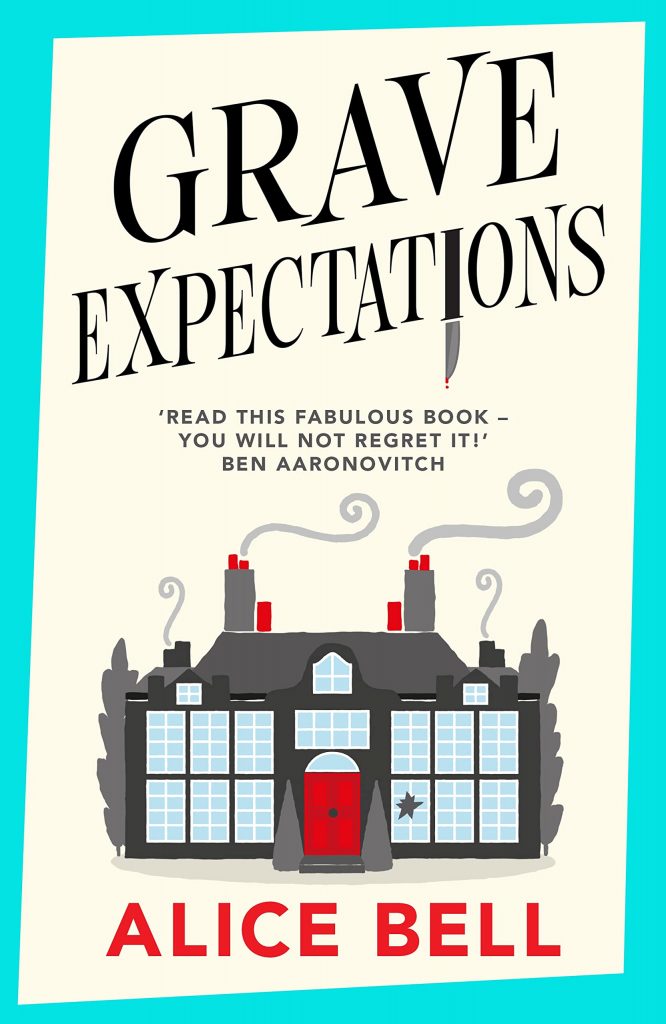 Alice Bell's highly-anticipated debut novel, GRAVE EXPECTATIONS is out today in the UK! Published by Corvus, here's the synopsis…
Claire and Sophie aren't your typical murder investigators…
Claire Hendricks is a hapless 30-something true crime fan working as a freelance medium. When she is Invited to an old university friend's country pile to provide entertainment for a family party, her best friend Sophie tags along. In fact, Sophie rarely leaves Claire's side, because she's been haunting her ever since she was murdered at the age of 17.
When the pair arrive at The Cloisters it's clear this family is hiding more than just the good china, as Claire realizes someone has recently met an untimely end at the house. Teaming up with the least unbearable members of the Wellington-Forge family – depressive ex-cop Basher and teenage reactionary Alex – Claire and Sophie determine to figure out not just whodunnit, but who they killed, why and when.
Together they must race against incompetence to find the murderer before the murderer finds them, in this funny, modern, media-literate mystery for the My Favourite Murder generation.
Fans of mystery and the supernatural will definitely want to check this out! The novel has already received plenty of great responses and blurbs…
'Read this fabulous book — you will not regret it!' — Ben Aaronovitch
'Fast, funny and furious, this book has bags of humour, bags of heart and a proper murder mystery at its core' — Janice Hallett
'A delicious mashup of grisly murder, country house and semi-helpful ghosts – imagine a really cockeyed game of Cluedo heavily seasoned with whimsy … it's a lot of fun' — Stuart MacBride
'Knives Out vibes with added ghosts. Fresh, funny and hugely enjoyable.' — Catherine Ryan Howard
'A great read, with great characters, lots of humour, some misty-eyed moments and lots of swearing. Utterly delightful – like the BBC show Ghosts mixed with Cluedo' — Simon Toyne
'This book positively lit up my weekends with its cosy, affectionate, funny, awkward brand of ghostly crime-solving. Perfect for fans of BBC's Ghosts, Alice Bell has a keen eye for characterisation and the ridiculous, creating a story that will both send chills down your spine and wrap you up in a hug.' — Ally Wilkes
'Witty, addictive, and breathes some much needed (undead) life into the cosy crime murder mystery genre' — Adam Simcox
The North American edition of the novel is due to be published by Vintage Books, on September 5th.