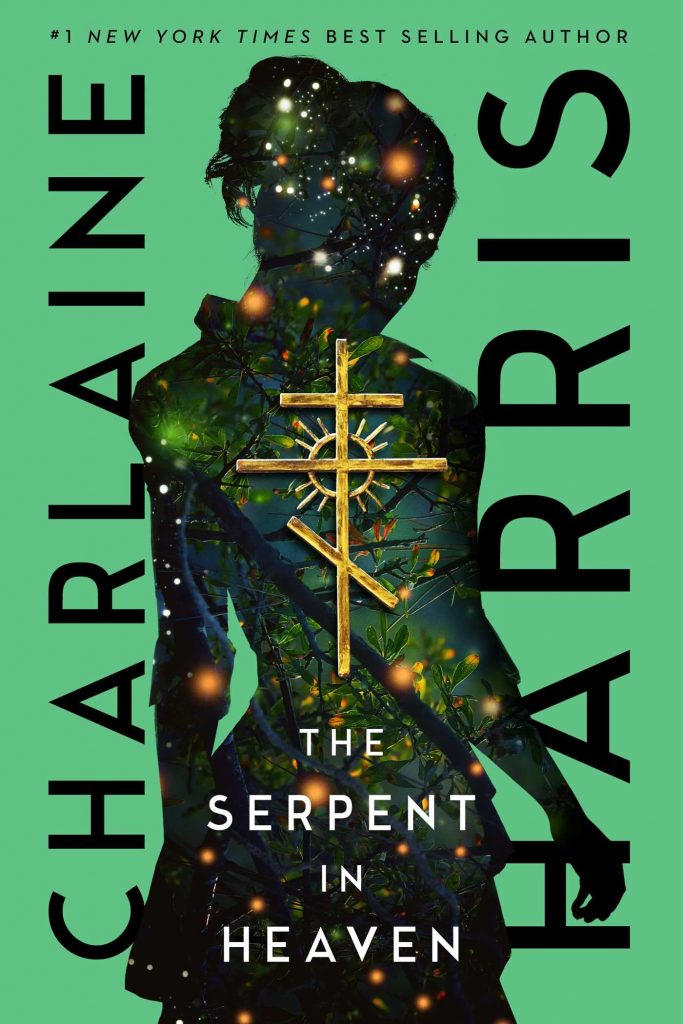 A new paperback edition of THE SERPENT IN HEAVEN, Charlaine Harris's hotly-anticipated fourth Gunnie Rose novel is out tomorrow in the UK! Published by Piatkus, here's the synopsis…
Felicia, Lizbeth Rose's younger half-sister and student at the Grigori school within the capital of the New Holy Russian Empire in San Diego, is caught between secrets and powerful family struggles. As a distant relative to the Tsar, she provides an essential service to him by providing blood transfusions for his hemophilia, and she is thus given rare access and dismissed as if cattle. At the Grigori school she is seen as a charity case, a poor orphan with no prospects and no sign of magical prowess-the latter which Felicia keeps purposefully hidden. And yet, when a kidnapping attempt is made upon Felicia her past and her future crash together in violent ways.
Continuing immediately after The Russian Cage, this fantastical fourth book takes a side step, exploring the Holy Russian Empire while also showcasing the dynamic depths of magic within Harris's alternate North America in curious mysteries. Felicia, it turns out, is far more than the Russian-Mexican waif Lizbeth rescued, and the journey of discovery she is on is filled with magical assassins and desperation, but above it all is her courage to never give in to the limitations imposed upon her.
The first three novels in the Gunnie Rose series are also published in the UK by Piatkus, and out now in paperback and eBook: AN EASY DEATH, A LONGER FALL, and THE RUSSIAN CAGE.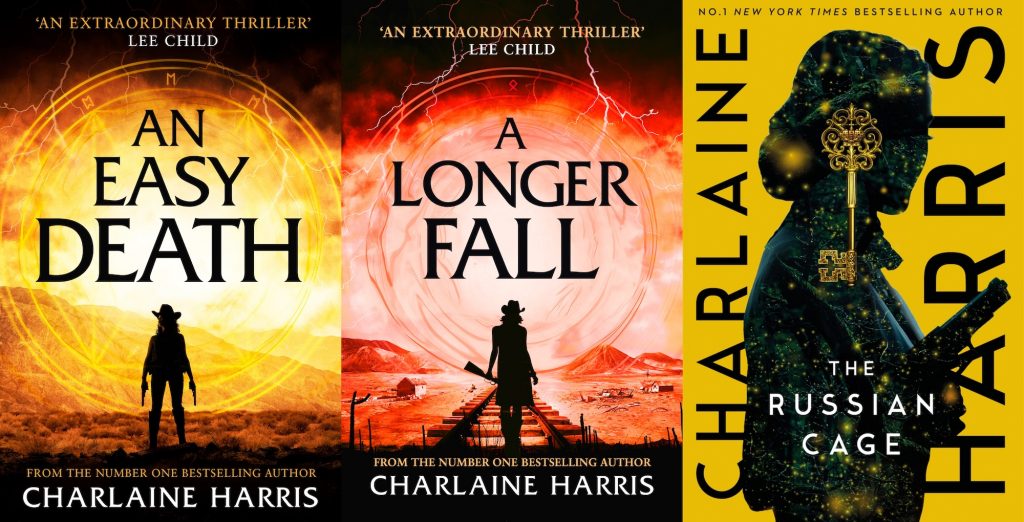 The fifth novel in the series is due out in September 2023, also via Piatkus in the UK: ALL THE DEAD SHALL WEEP. (No cover at the time of writing, but we'll share it as soon as we have it.)
Here are a few reviews that the series has received so far…
'In this fast-paced thriller fueled by magic and gunslinging, no one can be trusted. Harris's vividly detailed story will leave readers enthralled with the fascinating setting and a heroine who's sure to be a new fan favorite.' — Publishers Weekly (Starred Review) on AN EASY DEATH
'Harris […] populates her gritty, immersive new world with genuinely interesting characters, and chilling moments of horror—of both the human and supernatural kind—punctuate this relentlessly paced road trip. A refreshing and cinematic, weird Western starring a sharp-as-nails, can-do heroine. Harris' many fans will surely follow Gunnie Rose anywhere.' — Kirkus on AN EASY DEATH
'Harris has a remarkable talent for world building […] In all, this looks like another winning series from a sure-bet author.' — Booklist on AN EASY DEATH
'It's a thrill ride through a world transformed by magic and altered politics, with an excellent kick-ass guide in Gunnie Rose, making this a strong start to a new series.' — Locus on AN EASY DEATH
'[A] shoot'em-up, rollicking ride.' — Kirkus on A LONGER FALL
'Everything a reader wants or can expect is here. Mystery, magic, romance, adventure, action, and best of all, a fascinatingly imagined alternate America peopled with intriguing characters.' — Writing Pages on A LONGER FALL
'Rarely a dull moment. Fans of Harris's daring heroine will be pleased to accompany her on her latest adventure.' — Publishers Weekly on THE RUSSIAN CAGE
'An entertaining addition to a consistently fun series.' — Kirkus on THE RUSSIAN CAGE
'Mixing in tidbits of real history with her own fictitious saga, the imaginative Harris creates an absorbing modern fantasy steeped in thoughtful action in THE RUSSIAN CAGE.' — Sun Sentinel
'A fun adventure…a series worth reading.' — Fantasy Literature on THE RUSSIAN CAGE
Zeno represents Charlaine Harris in the UK and Commonwealth, on behalf of the JABberwocky Literary Agency in New York.