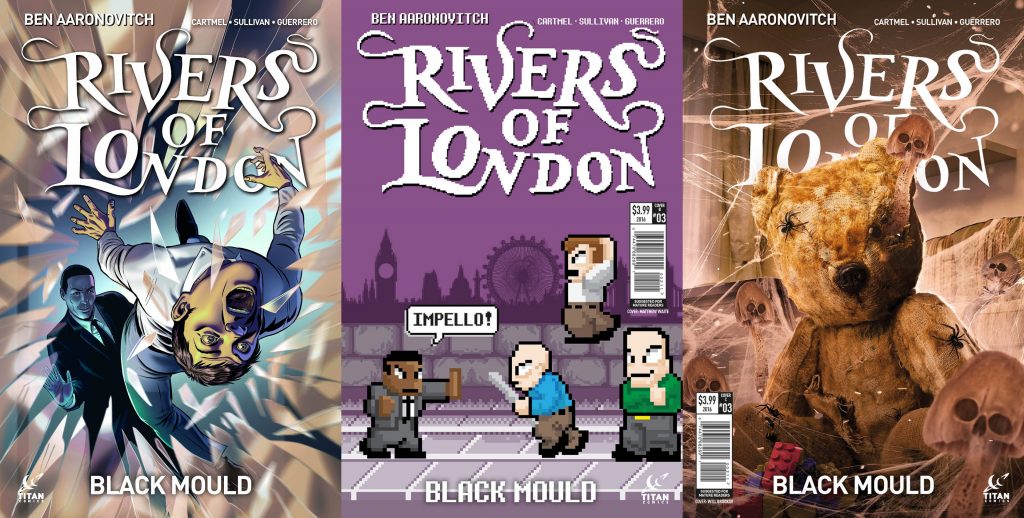 Ben Aaronovitch and Andrew Cartmel's third Rivers of London series hits the half-way mark, as BLACK MOULD #3 is out today! Published by Titan Comics, here's the synopsis…
It creeps! It crawls! It ooooozes! Something dark and slimy is dripping through the walls of suburban London. Not usually a police matter but there's something very weird about this mould. Police Constable Peter Grant and his unwilling partner, Sahra Guleed, soon find themselves knee deep in killer muck! Meanwhile, their boss, Thomas Nightingale, is preparing to do battle against a haunted ice cream van. Good times.
#3: Full-time cop and trainee wizard PC Peter Grant finds himself knee-deep in shiitake when a virulent and apparently sentient black mould begins to drive people mad and, very soon, Peter finds himself with no mushroom to manoeuvre.
The first two series — BODY WORK and NIGHT WITCH — have now been released as collected editions (print and digital), also published by Titan Comics.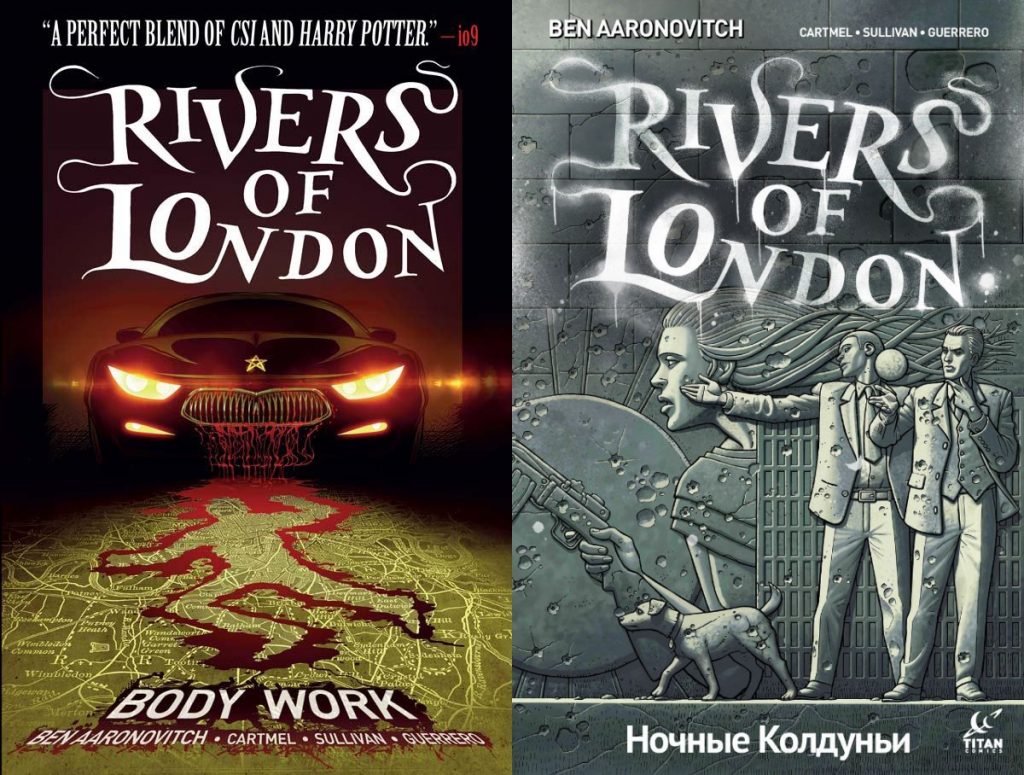 RIVERS OF LONDON: BLACK MOULD is set between the fifth and sixth novels in the Peter Grant series: FOXGLOVE SUMMER and THE HANGING TREE. Both are published in the UK by Gollancz; FOXGLOVE SUMMER is out now in the US (DAW Books), Germany (DTV) and France (J'ai Lu); THE HANGING TREE is due out via the same publishers in 2017.