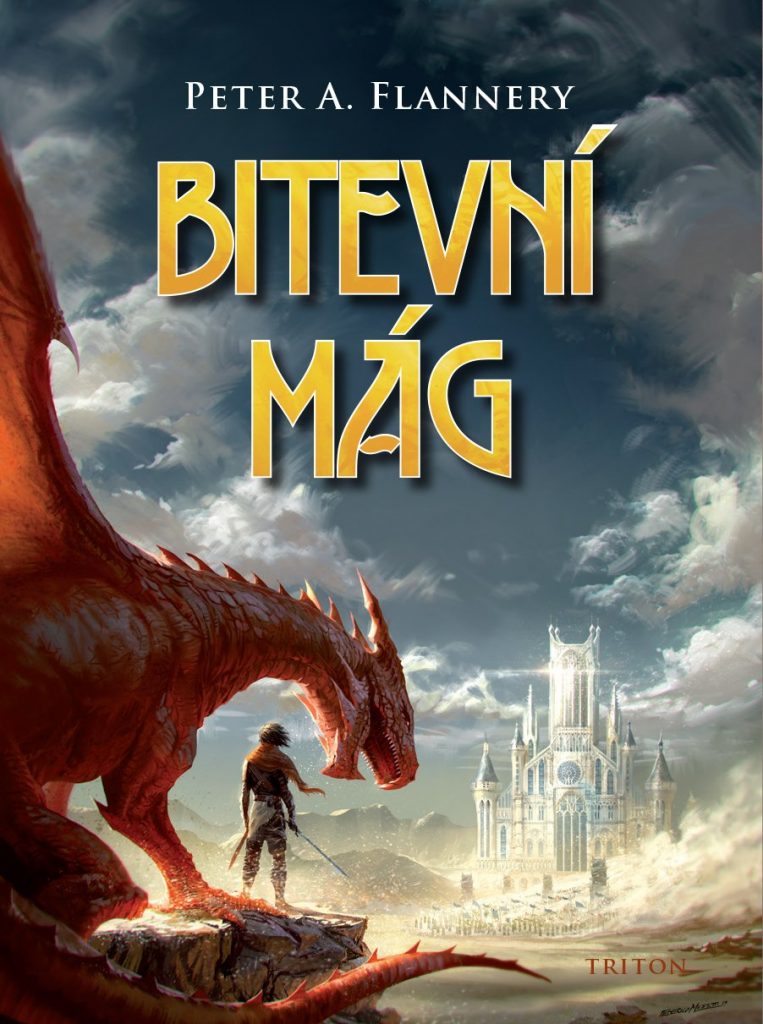 In case you missed it, Peter A. Flannery's acclaimed fantasy novel, BATTLE MAGE, is out in Czechia! Published by Triton as BITEVNÍ MÁG, here's the synopsis…
Svět podléhá spalujícímu stínu Posedlých a pouze moc bitevního mága ho může zachránit. Ale prastaré pouto mezi mágy a draky selhává. Příliš mnoho draků je černých.
Černí draci jsou nepřáteli lidstva.
Černí draci jsou šílení.
Falco Danté je churavý kluk ve světě válečníků, a co hůř, je synem vraha. Hnán touhou porozumět svému otci se odhodlá k činu, který ho dožene na pokraj beznaděje. Najde způsob, jak spasit svou duši před věčnými plameny pekla?
BATTLE MAGE has also been published in France (Albin Michel), Germany (Heyne), and Poland (Fabryka Słów) — in these markets, it is available as two volumes.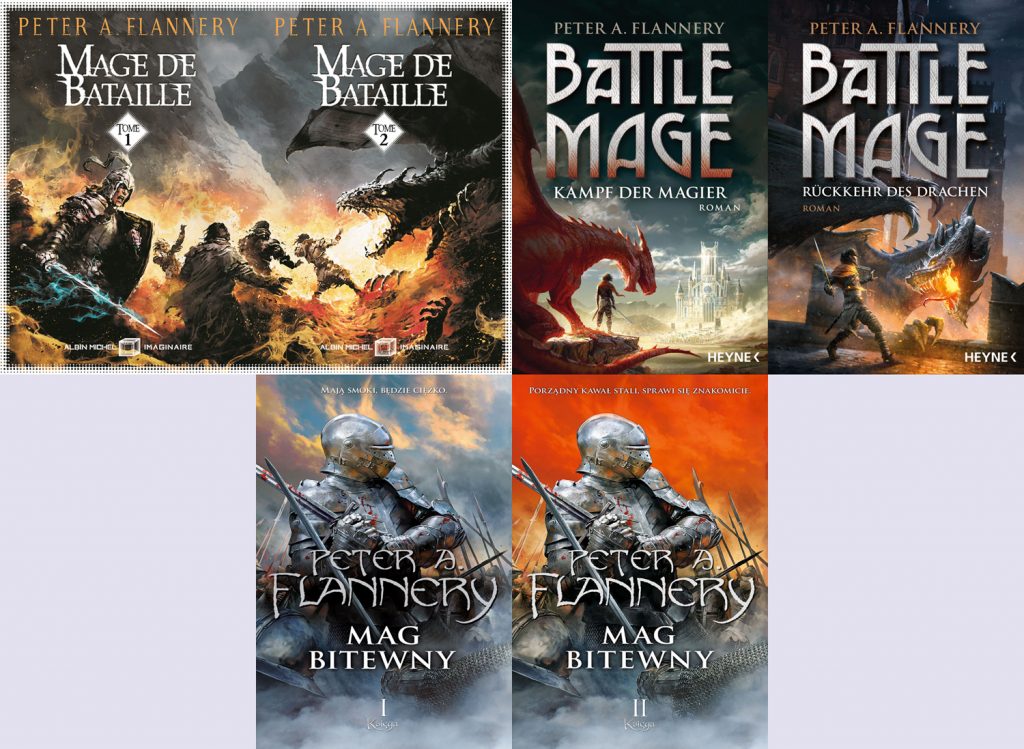 Here's the English-language synopsis…
The world is falling to the burning shadow of the Possessed and only the power of a battle mage can save it. But the ancient bond with dragonkind is failing. Of those that answer a summoning too many are black. Black dragons are the enemy of humankind. Black dragons are mad.
Falco Dante is a weakling in a world of warriors, but worse than this, he is the son of a madman. Driven by grief, Falco makes a decision that will drive him to the brink of despair. As he tries to come to terms with his actions Falco follows his friends to the Academy of War, an elite training school dedicated to martial excellence. But while his friends make progress he struggles to overcome his doubts and insecurity. Even Queen Catherine of Wrath has her doubts about Falco's training.
While the Queen tries to unite the Kingdoms against the Possessed, Falco struggles to overcome his fears. Will he unlock the power trapped inside of him or will he succumb to madness and murder like his father?
Zeno represents Peter A. Flannery in Translation.