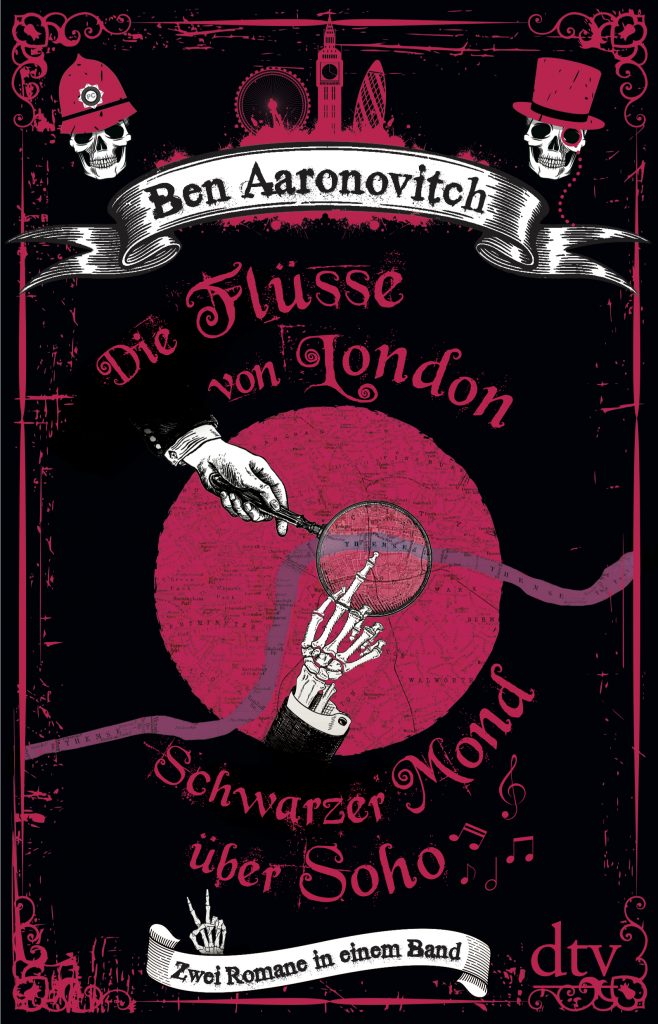 The first two novels in Ben Aaronovitch's internationally-bestselling Peter Grant/Rivers of London series are published in Germany today in a new omnibus edition! Published by DTV, the two novels are: DIE FLÜSSE VON LONDON and SCHWARZER MOND ÜBER SOHO. Here's the new edition's synopsis, which is a great place for new readers to start…
Der Doppelband für Neueinsteiger
Die Anfänge der unglaublichen Laufbahn des Peter Grant, seines Zeichens Police Constable in London − mit einer ausgeprägten Begabung fürs Magische. Ein Umstand, der seinen Vorgesetzten nicht entgeht. Und schon nimmt Peters Karriere eine gänzlich unerwartete Wendung: Er wird Zauberlehrling, der erste in England seit fünfzig Jahren! Das große Abenteuer beginnt.
DTV has published all of Ben's novels and novellas in Germany, in print and audiobook. The eight novel, FALSE VALUE, is due to be published in Germany as EIN WEISSER SCHWAN IN TABERNACLE STREET, on October 23rd.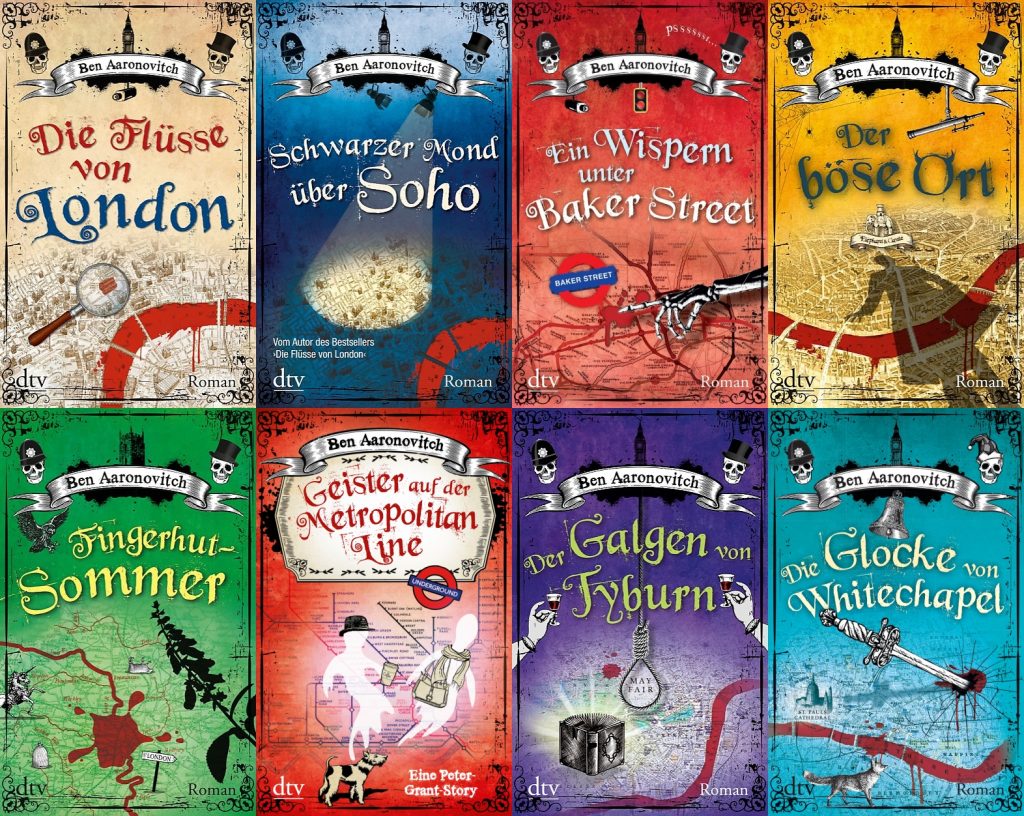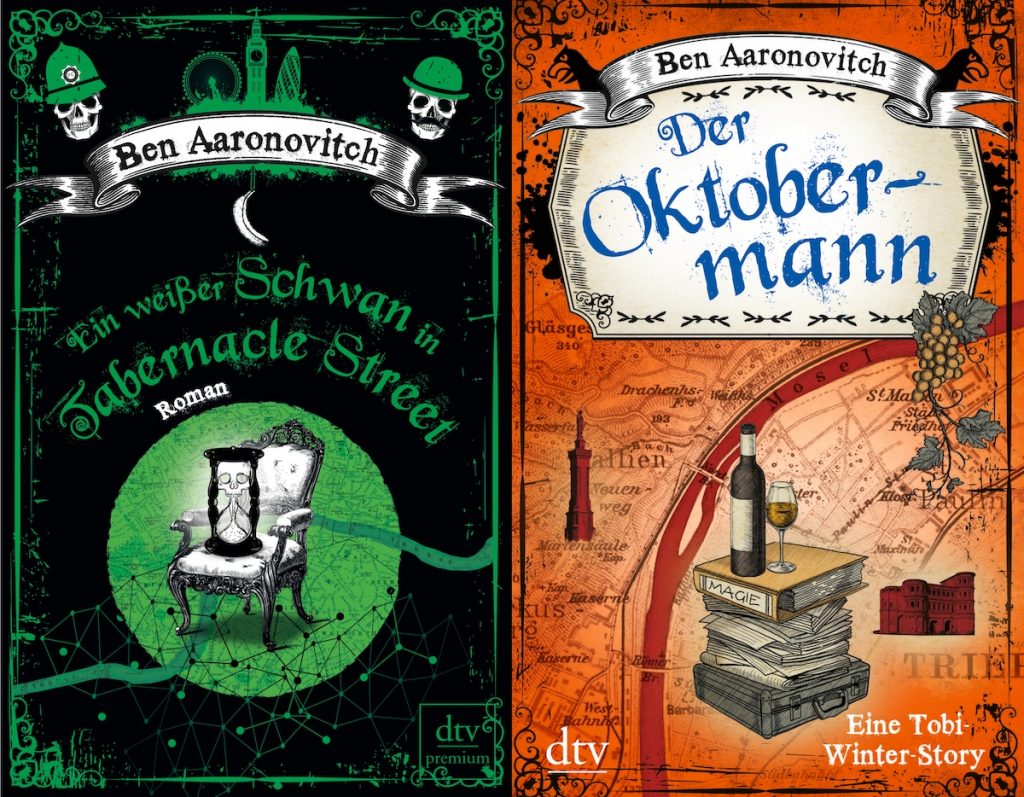 The series is published in the UK by Gollancz: RIVERS OF LONDON, MOON OVER SOHO, WHISPERS UNDERGROUND, BROKEN HOMES, FOXGLOVE SUMMER, LIES SLEEPING, FALSE VALUE.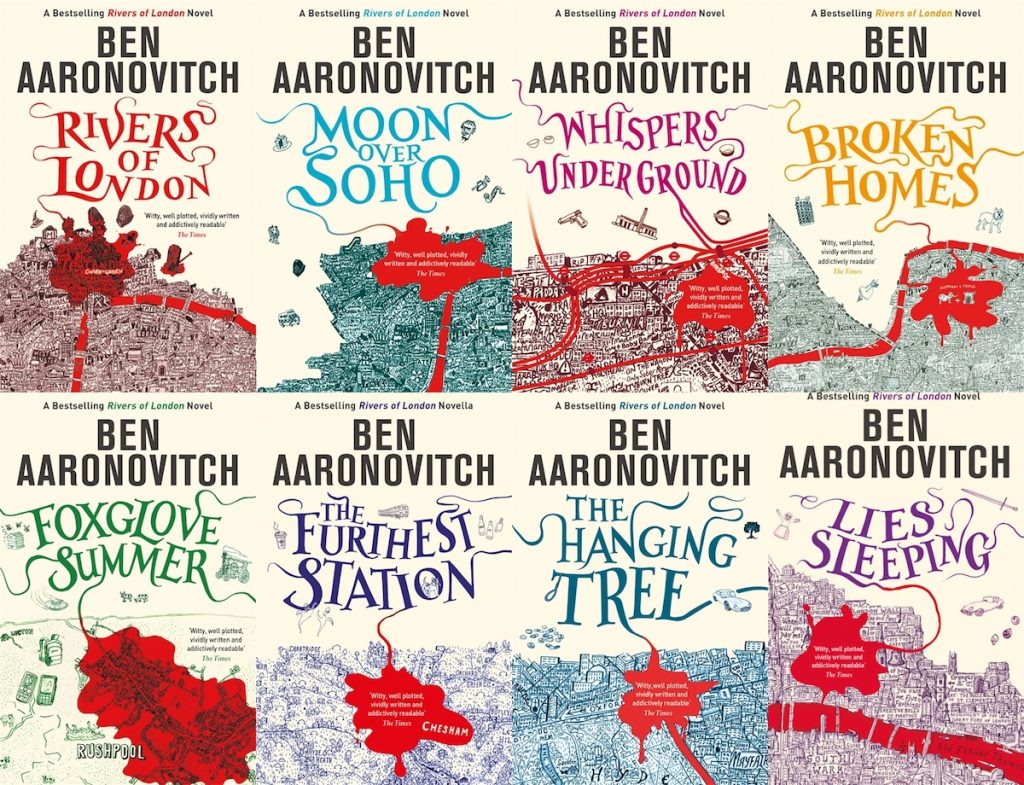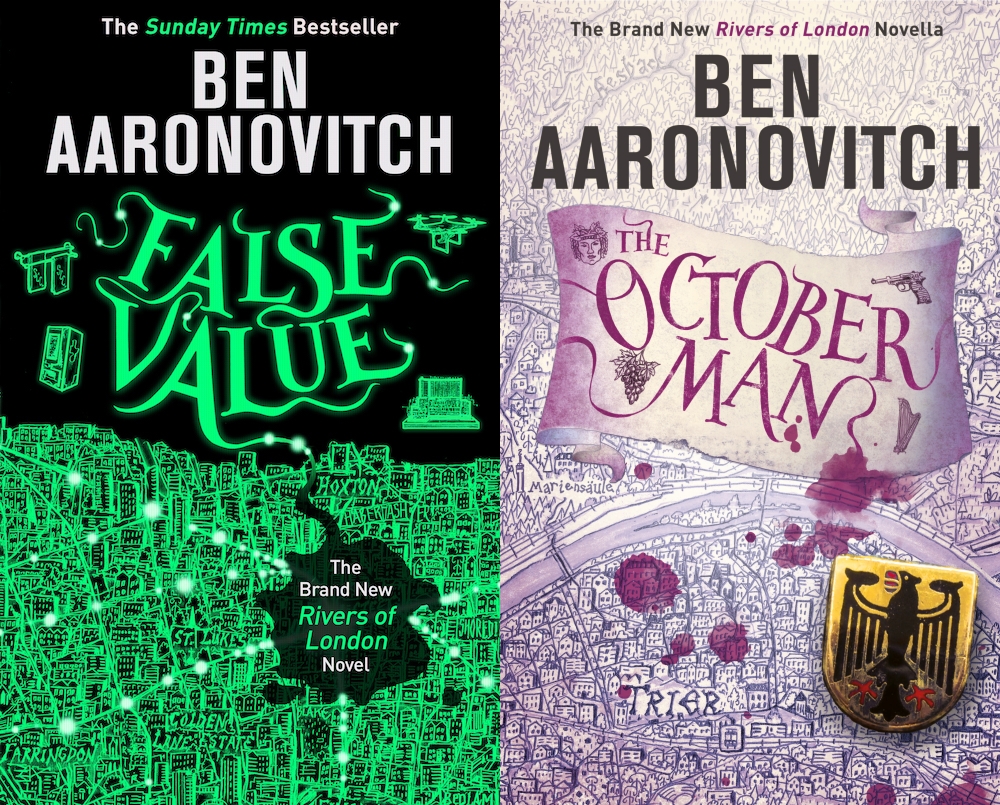 Here's the English-language synopsis for book one (in case you've somehow managed to miss this series)…
My name is Peter Grant and until January I was just probationary constable in that mighty army for justice known to all right-thinking people as the Metropolitan Police Service (and as the Filth to everybody else). My only concerns in life were how to avoid a transfer to the Case Progression Unit – we do paperwork so real coppers don't have to – and finding a way to climb into the panties of the outrageously perky WPC Leslie May. Then one night, in pursuance of a murder inquiry, I tried to take a witness statement from someone who was dead but disturbingly voluble, and that brought me to the attention of Inspector Nightingale, the last wizard in England.
Now I'm a Detective Constable and a trainee wizard, the first apprentice in fifty years, and my world has become somewhat more complicated: nests of vampires in Purley, negotiating a truce between the warring god and goddess of the Thames, and digging up graves in Covent Garden… and there's something festering at the heart of the city I love, a malicious vengeful spirit that takes ordinary Londoners and twists them into grotesque mannequins to act out its drama of violence and despair.
The spirit of riot and rebellion has awakened in the city, and it's falling to me to bring order out of chaos – or die trying.