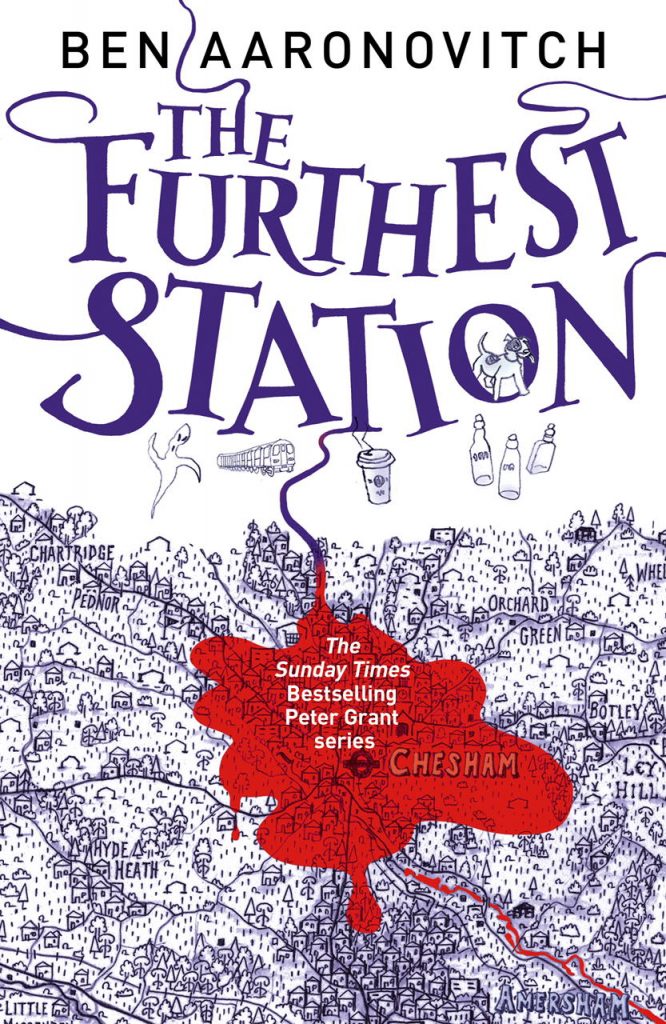 Ben Aaronovitch's highly-anticipated first Peter Grant novella, THE FURTHEST STATION is out tomorrow in the UK! Published by Gollancz, here's the synopsis…
Commuting ghosts, a kidnapping, and a superb new London mystery!
There's something going bump on the Metropolitan line and Sergeant Jaget Kumar knows exactly who to call.
It's PC Peter Grant's speciality…
Only it's more than going 'bump'. Traumatised travellers have been reporting strange encounters on their morning commute, with strangely dressed people trying to deliver an urgent message. Stranger still, despite calling the police themselves, within a few minutes the commuters have already forgotten the encounter — making the follow up interviews rather difficult.
So with a little help from Abigail and Toby the ghost hunting dog, Peter and Jaget are heading out on a ghost hunting expedition.
Because finding the ghost and deciphering their urgent message might just be a matter of life and death.
THE FURTHEST STATION is published in the US by Subterranean Press, in limited hardcover and eBook.
Gollancz has also published the first six novels in the series: RIVERS OF LONDON, MOON OVER SOHO, WHISPERS UNDERGROUND, BROKEN HOMES, FOXGLOVE SUMMER, and THE HANGING TREE. The series is published in the US by Del Rey (1-3) and DAW Books (4-6), in Germany by DTV, and has been translated widely across the globe.
'An excellent entry point to the Peter Grant series for newcomers who like their urban fantasies rendered with a light touch… The story is intriguing enough to pull readers along, and Peter's dry humor will linger in the memory.' — Publishers Weekly
'So entertaining that I'd readily recommend it to newcomers and old fans alike… perfect for someone who just wants to dip their toes into the world before deciding to take the plunge into the novels… a wonderful book.' — Bibliosanctum
'Thoroughly enjoyable, and thoroughly recommended.' — SF&F Reviews