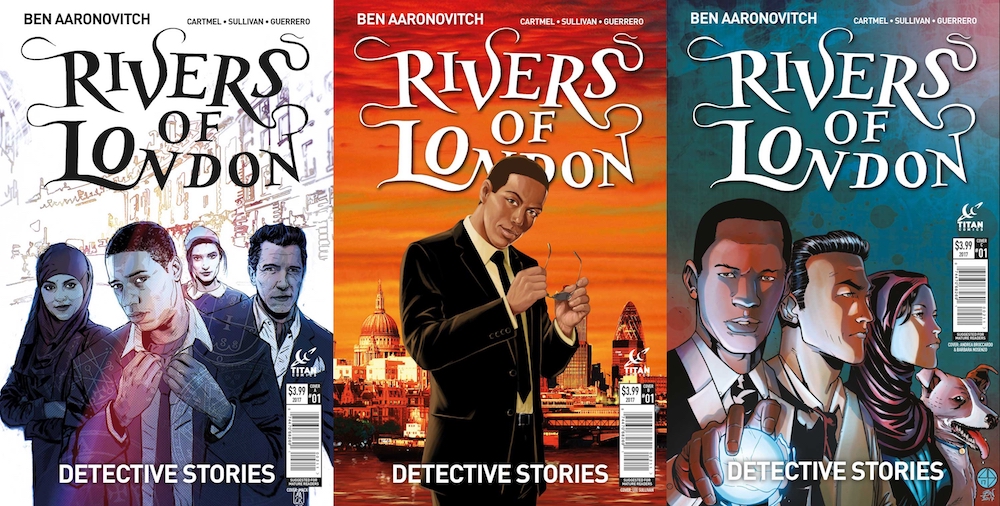 The first issue in Ben Aaronovitch and Andrew Cartmel's fourth Rivers of London comic series is out today! Here's the synopsis for DETECTIVE STORIES #1, published by Titan Comics…
Self-contained magical crimes, as recounted by Detective Peter Grant to his superiors, as he takes the Detective exam. If you've ever wanted to try the mysterious world of Rivers of London, this is the perfect opportunity to get on board!
The issue is available in six different covers (pictured above and below).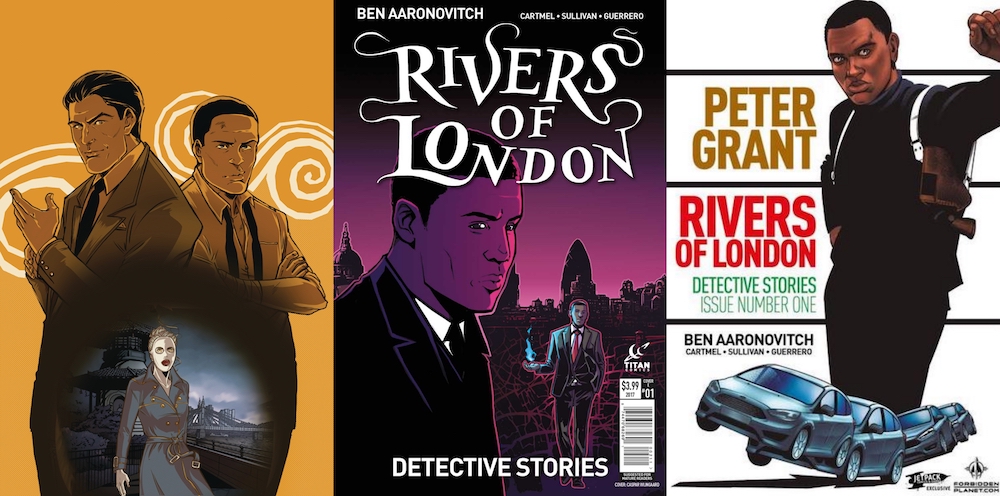 The Peter Grant novels are published by Gollancz in the UK, Del Rey (1-3) and DAW Books (4-6) in the US, and is also available in a growing number of translations! For those who are only just discovering Ben's Peter Grant series, Forbidden Planet put together a handy reader's guide…