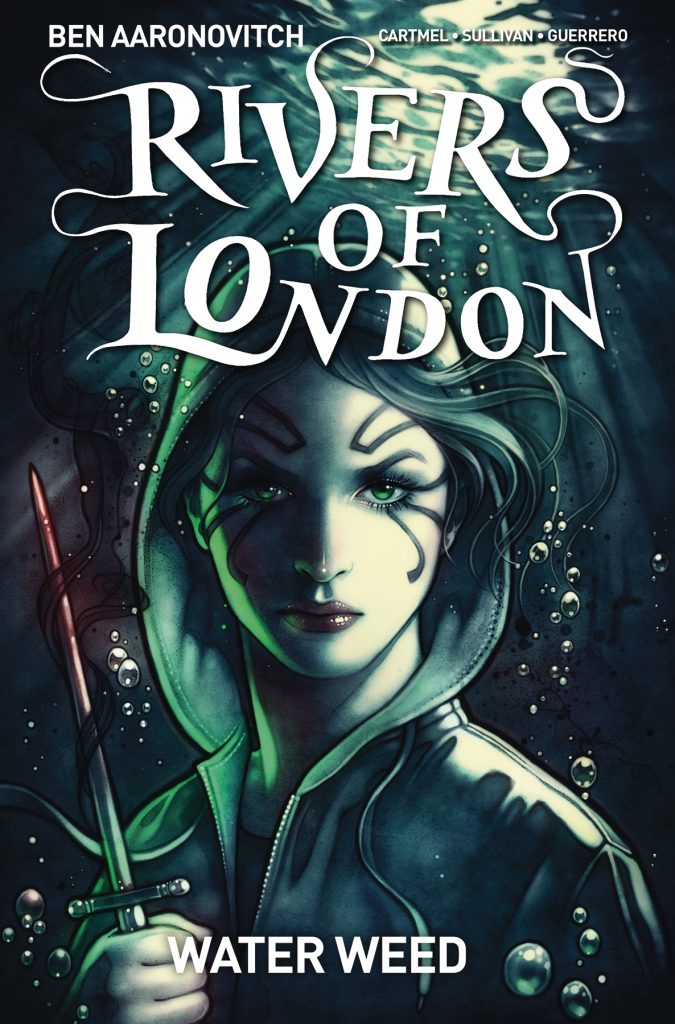 The second issue in WATER WEED, Ben Aaronovitch and Andrew Cartmel's latest Rivers of London comic series, is out today! Published by Titan Comics in print and digital, here's the synopsis…
Drug-smuggling meets wizarding cops in a whole new story from Ben Aaronovitch, set in the best-selling novel series Rivers of London!
Spring Breakers meets Lock, Stock and Two Smoking Barrels on the banks of the Thames!
When two of the less well-behaved River goddesses, Chelsea and Olympia, decide to earn a few quid on the side, wizarding cop Peter Grant and river spirit Beverley find themselves drawn into a sordid cannabis-smuggling operation, controlled by London's new queenpin of crime – the brutal and beautiful Hoodette!
The first five Rivers of London comic series are available now via Titan Comics, too, in collected editions…

The Rivers of London comic series are set in the same universe as Ben's Peter Grant novels (seven so far) and novellas (one so far, more on the way), published in the UK by Gollancz, in the US by Del Rey and DAW Books, and widely in translation all 'round the world.