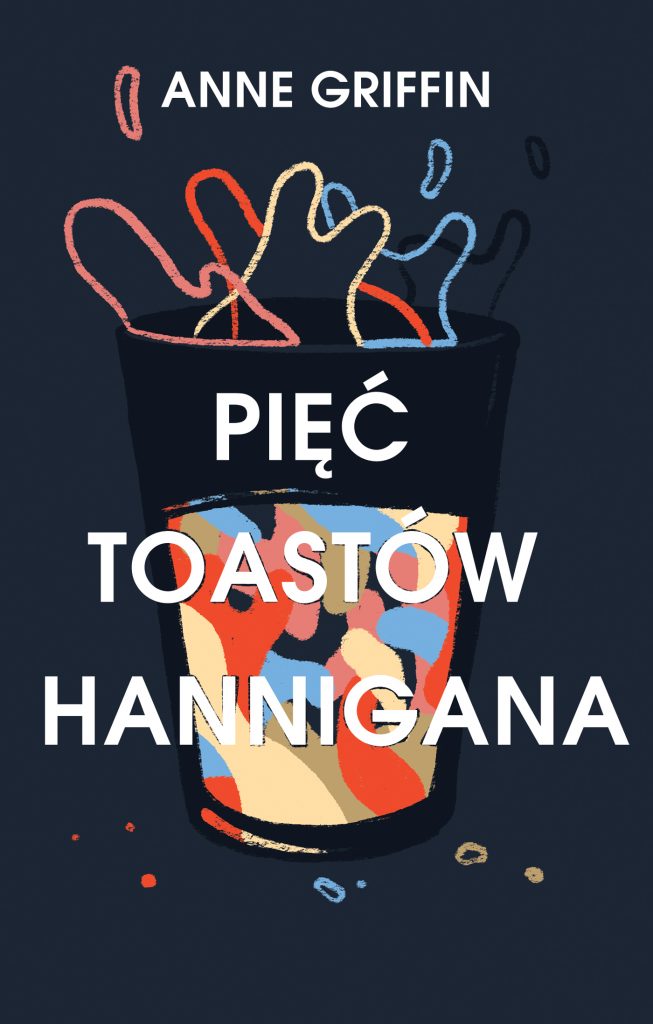 We're happy to report that Anne Griffin's acclaimed, best-selling debut novel, WHEN ALL IS SAID will soon get a Polish edition! Due to be published in Poland by Wydawnictwo Czarna Owca as Pięć toastów Hannigana. Here's the synopsis…
Historia jednej nocy. Opowieść o całym życiu.
Gdybyście musieli wybrać pięć osób, które podsumowałby wasze życie, kogo byście wybrali? W hotelowym barze w małym irlandzkim miasteczku 84-letni Maurice Hanniganzamawia pięć drinków. Przy każdym z nich wznosi toast za najważniejsze osoby w swoim życiu: ukochanego starszego brata, nietuzinkową szwagierkę, córkę, z którą spędził zaledwie piętnaście minut, syna mieszkającego w Stanach Zjednoczonych i za zmarłą, żonę, z której odejściem nie umie się pogodzić. Z historii ludzi, którzy go opuścili układa opowieść o swoim burzliwym życiu, o tym czego żałuje, o tragediach, miłościach i małych zwycięstwach.
Opowieść Maurice'a Hannigana rozgrzewa serce i budzi silne emocje, a jego głos rozbrzmiewa na długo po tym, gdy wszystko zostaje już wypowiedziane.
The novel is published in the UK and Ireland by Sceptre, in North America by St. Martin's Press, and widely in translation (see below for some of the covers). Here's the English-language synopsis…
'I'm here to remember – all that I have been and all that I will never be again.'
At the bar of a grand hotel in a small Irish town sits 84-year-old Maurice Hannigan. He's alone, as usual -though tonight is anything but. Pull up a stool and charge your glass, because Maurice is finally ready to tell his story.
Over the course of this evening, he will raise five toasts to the five people who have meant the most to him. Through these stories – of unspoken joy and regret, a secret tragedy kept hidden, a fierce love that never found its voice – the life of one man will be powerfully and poignantly laid bare.
Heart-breaking and heart-warming all at once, the voice of Maurice Hannigan will stay with you long after all is said.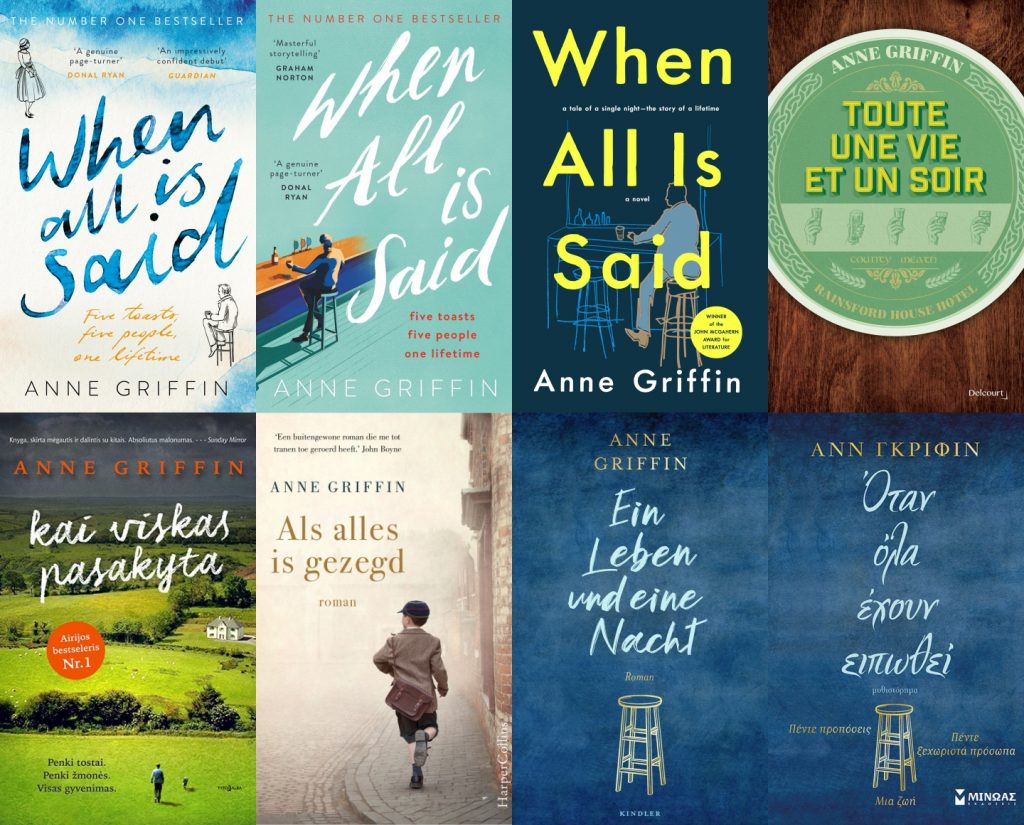 Here are just a few of the great reviews the novel has received so far…
'A hugely enjoyable, engrossing novel, a genuine page-turner. Maurice is a fabulous character, wonderfully flawed and completely engaging; his voice is familiar and real, full of sadness and regret and defiance, and unexpected tenderness.' — Donal Ryan, award-winning author of The Spinning Heart
'[An] impressively confident debut … Maurice Hannigan emerges as an engaging, compassionate creation' — Guardian
'Anne Griffin's debut novel is a must read. Beautifully observed, masterful story telling – stunning!' — Graham Norton
'Griffin's portrait of an Irish octogenarian provides a stage for the exploration of guilt, regret, and loss, all in the course of one memorable night.' — Kirkus
'Maurice's humor, his keen observations on class and family, and his colloquial language, as well as Griffin's strong sense of place, create the feeling of a life connected to many others by strands of affection and hatred.' — Publishers Weekly
'An extraordinary novel, a poetic writer, and a story that moved me to tears… There is something special here.' — John Boyne
'The most impressive aspects of this first novel from the pen of prize-winning short-story writer Anne Griffin are its rich, flowing prose, its convincing voice, and its imaginative and clever structure. She has complete mastery of her quite complex plot, and manages to imbue her sizeable cast of diverse characters with life and energy… Griffin is a writer of unusual confidence and authority, and a welcome arrival to the literary scene.' — Irish Times
'Beautiful. Intimate. Tearful. Aching and lyrical. So simply and beautifully told.' — Louise Penny