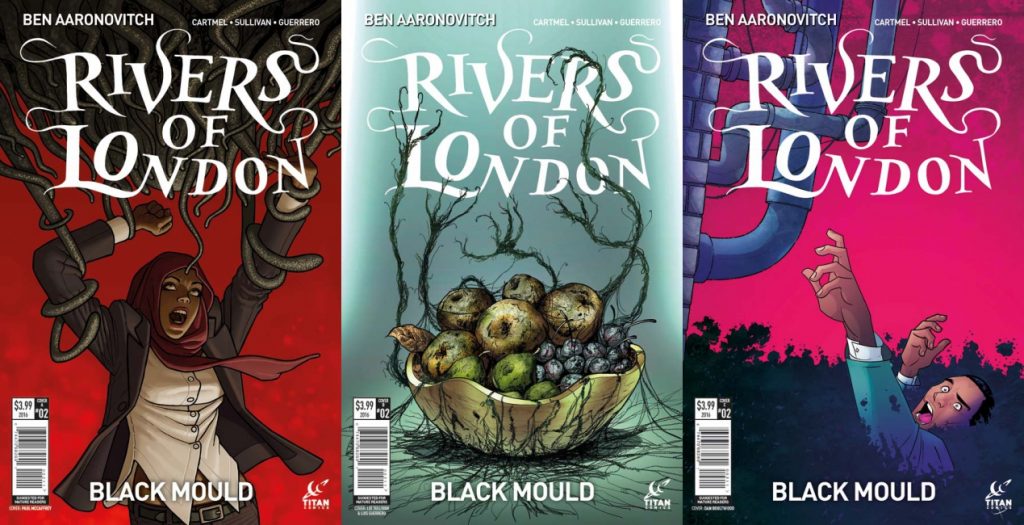 Ben Aaronovitch and Andrew Cartmel's third Rivers of London comic series continues apace: BLACK MOULD #2 is published today by Titan Comics! Here's the synopsis…
There's a mould problem in South London. Not the usual stuff that smells funny and can be hell on the lungs. This mould is possessed by some dark power full of bad intentions and it's another case for London's one and only trainee wizard cop, PC Peter Grant!
Titan Comics also published the first two series — BODY WORK and NIGHT WITCH. The first has already been published as a collected edition, while the second collection is due out later this month.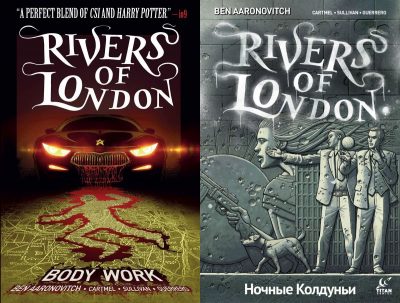 Ben's Peter Grant series, of which the Rivers of London comics are a part, are published in the UK by Gollancz; in the US by Del Rey (1-3) and DAW Books (4-6); in Germany by DTV; and widely in translation. For more editions available, check out Ben's author page.