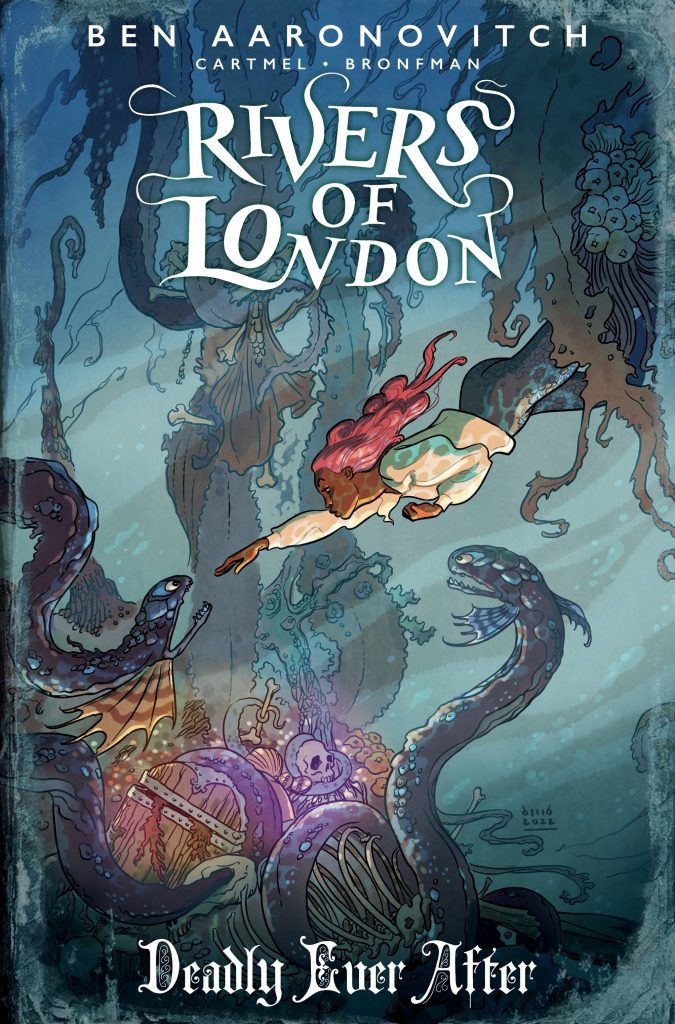 The fourth and final issue of Rivers of London: DEADLY EVER AFTER is out today! Written by Ben Aaronovitch, Andrew Cartmel, and Celeste Bronfman, it is published by Titan Comics in print and digital editions.
Here's the synopsis…
When Chelsea and Olympia accidentally break an enchantment in the woods, deadly fairy tales from a mysterious old book begin coming to life. To set things right, Chelsea and Olympia must unravel a mystery dating back to the 1800s before they become victims of a lethal sorcery.
Interior artwork is by José María Beroy, and the issue is available with three covers — by David M Buisan (above), Abigail Harding (below, left), and Vv Glass (below, right).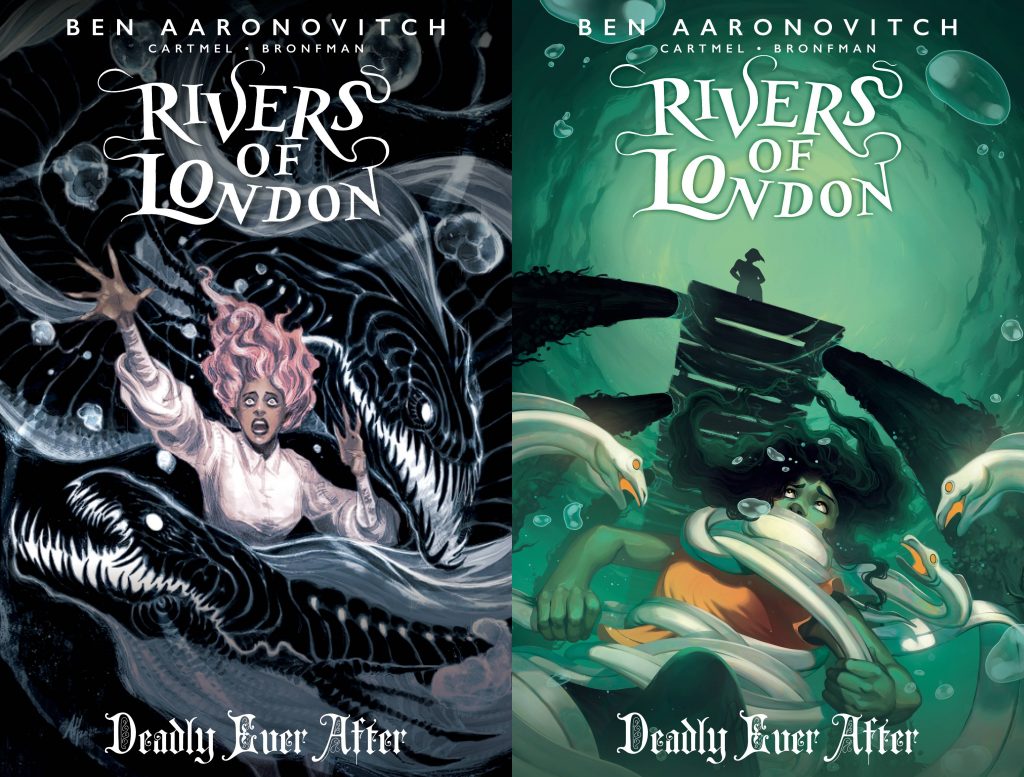 Titan Comics has published all of the previous Rivers of London comic series to date. The first nine are now available in collected trade paperback and digital editions: BODY WORK, NIGHT WITCH, BLACK MOULD, DETECTIVE STORIES, CRY FOX, WATER WEED, ACTION AT A DISTANCE, THE FEY AND THE FURIOUS, and MONDAY, MONDAY.