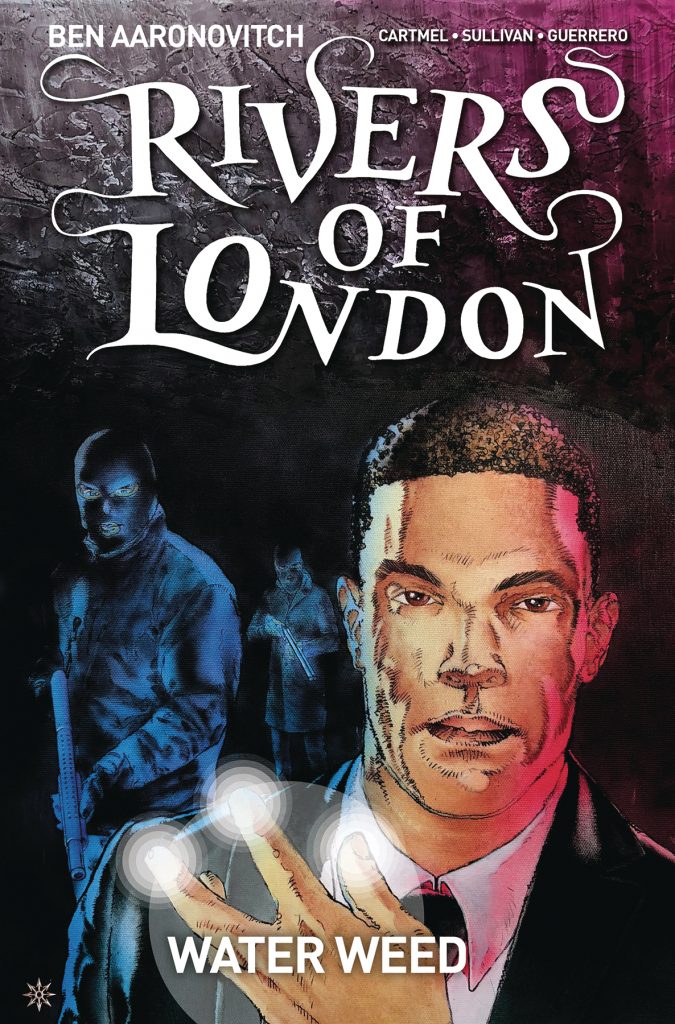 The third issue in the latest Rivers of London comic series, WATER WEED, is out now in print and digital formats! Written by Ben Aaronovitch and Andrew Cartmel, the series is published by Titan Comics. Here's the synopsis…
Wizarding cop Peter faces a drug-smuggling queenpin in a whole new story from Ben Aaronovitch, set in the best-selling novel series Rivers of London!
Spring Breakers meets Lock, Stock and Two Smoking Barrels on the banks of the Thames!
Wizarding cop Peter Grant and river spirit Beverley are drawn into a sordid cannabis-smuggling operation, controlled by London's new queenpin of crime – the brutal and beautiful Hoodette! Can they overcome corruption, or will they be fatally entangled in the weed?
Series artwork is by Lee Sullivan, and colours by Luis Guerrero.
WATER WEED is the sixth story arc in the Rivers of London comic series — all of the previous stories have also been published by Titan Comics, and are available as collected editions: BODY WORK, NIGHT WITCH, BLACK MOULD, DETECTIVE STORIES and CRY FOX.

The comic series is set in the same world, with many of the same characters, as Ben Aaronovitch's best-selling Peter Grant series of novels, which is published in the UK by Gollancz, in the US by Del Rey and DAW Books, and widely in translation.