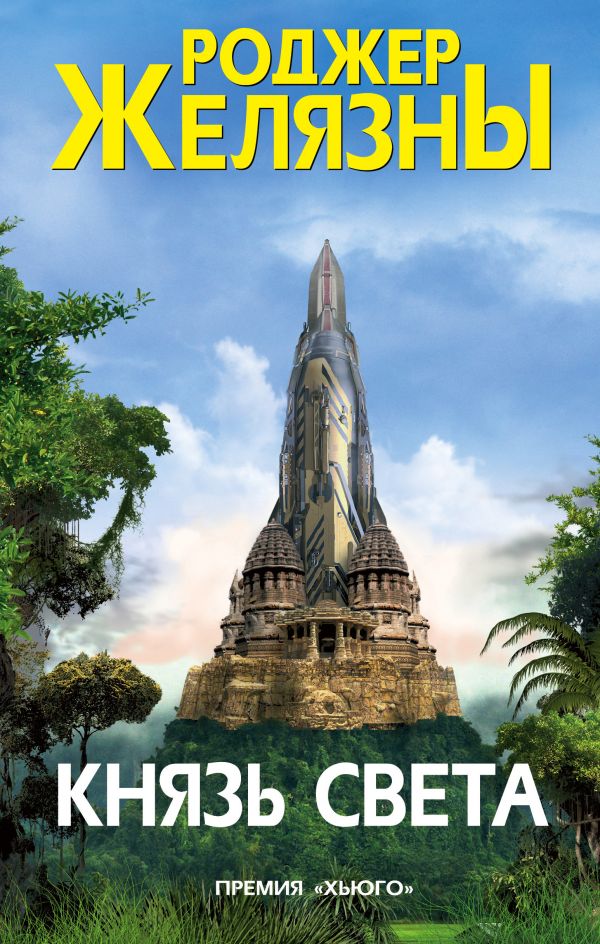 Roger Zelazny's LORD OF LIGHT has a new Russian edition! Published by Эксмо as Князь Света, here's the synopsis…
Это случилось после гибели Земли. На одной из дальних планет-колоний у власти оказалась группа людей, которые, используя достижения науки, достигли бессмертия и стали править своим миром как Боги индуистского пантеона. Но при этом остались людьми — в прямом смысле этого слова, сохранив человеческие чувства и желания, несмотря на приобретенные ими неограниченные возможности. И неизвестно, стало ли им от этого лучше… Роман был удостоен премии "Хьюго". Роджер Желязны называл "Князя Света" своим самым любимым произведением. В конце 70-х должна была выйти экранизация романа, над которой работал в том числе Джек Кирби — легендарный художник комиксов. В ближайшее время начнутся съемки новой экранизации — в формате сериала.
LORD OF LIGHT was first published in 1967. It is available in the UK as part of Gollancz's SF Masterworks. Here's the English-language synopsis…
In a distant world gods walk as men, but wield vast and hidden powers. Here they have made the stage on which they build a subtle pattern of alliance, love, and deadly enmity. Are they truly immortal? Who are these gods who rule the destiny of a teeming world?
Their names include Brahma, Kali, Krishna and also he who was called Buddha, the Lord of Light, but who now prefers to be known simply as Sam. The gradual unfolding of the story shows how the colonization of another planet became a re-enactment of Eastern mythology.

Zeno represents Roger Zelazny in Translation, on behalf of the Zelazny Estate.