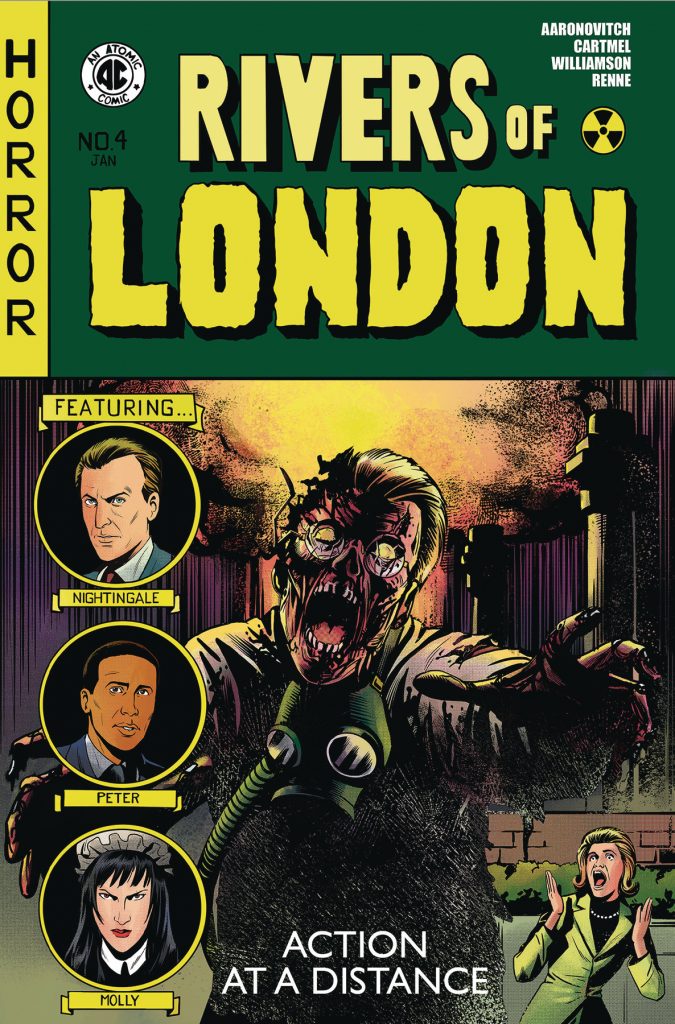 Above you can see the rather awesome cover for ACTION AT A DISTANCE #4, the final issue in Ben Aaronovitch and Andrew Cartmel's seventh Rivers of London comic series. Due to be published by Titan Comics on January 30th, here's the succinct synopsis…
The occult secrets of World War II and fan-favorite mentor Nightingale are revealed, in the climax of this new story in Ben Aaronovitch's Rivers of London – the award-winning urban fantasy series with over 700,000 physical sales!
Series artwork by Brian Williamson and Stefani Renne.
Titan Comics has published all of the Rivers of London comics to date: BODY WORK, NIGHT WITCH, BLACK MOULD, DETECTIVE STORIES, CRY FOX and WATER WEED.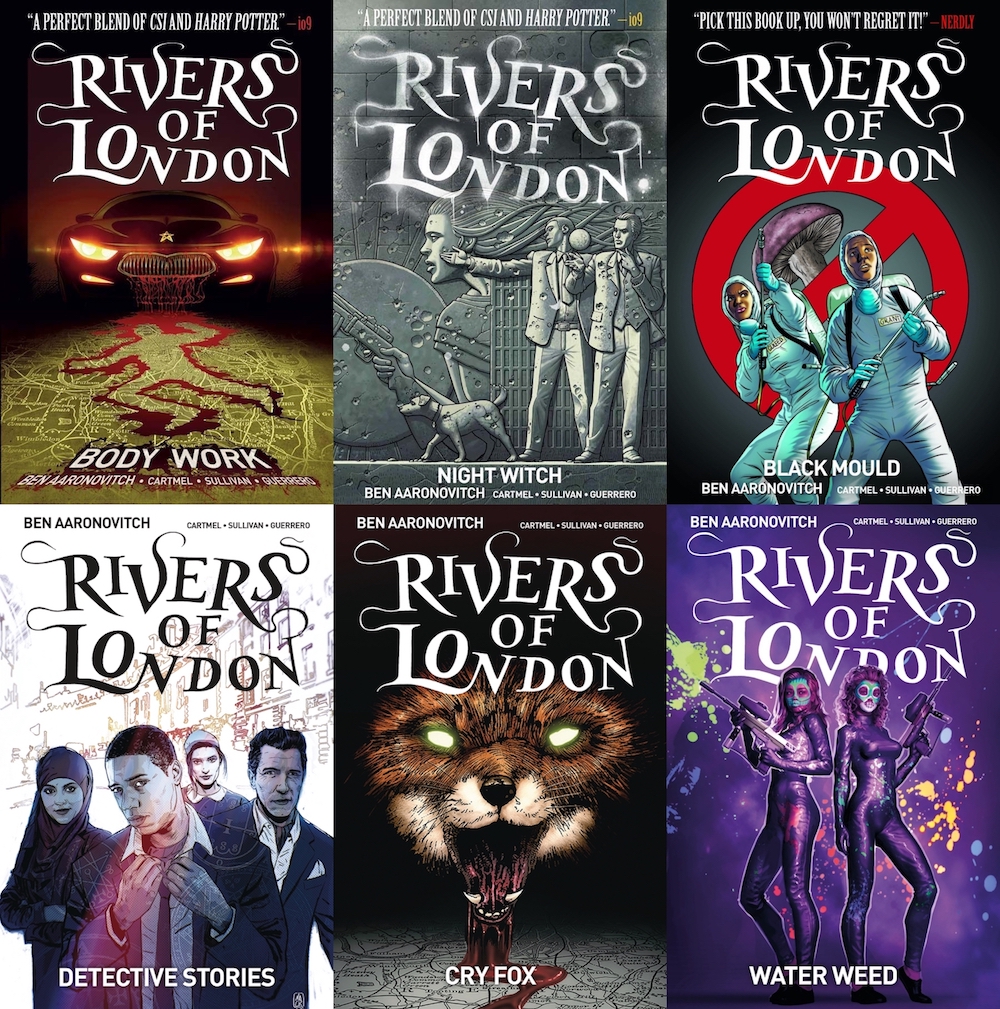 The comics are based on characters from Ben's Peter Grant series, which is published by Gollancz (UK), Del Rey and DAW Books (US) and widely in translation. The latest novel in the series, LIES SLEEPING, was published last month.