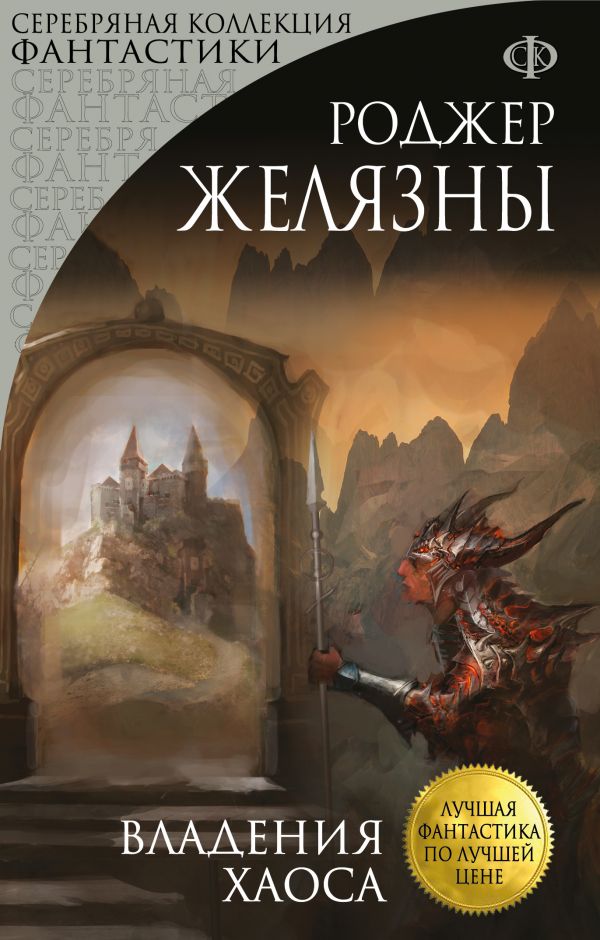 Roger Zelazny's fifth Chronicles of Amber novel, THE COURTS OF CHAOS is available in Russia! Published by Эксмо as ВЛАДЕНИЯ ХАОСА, here's the synopsis…
Янтарное королевство вновь оказывается на краю гибели! Хаос наступает, и кажется, некому его остановить… И хотя король Оберон снова заполучил свой великий артефакт, Камень Правосудия, даже ему будет нелегко восстановить Лабиринт Амбера, а в случае его неудачи весь их мир погибнет. Перед мятежным принцем Корвином встает последний, нелегкий выбор…
Эксмо has already published the first four novels in the Chronicles of Amber, as well as a selection of Zelazny's stand-alone novels. THE COURTS OF CHAOS was first published in 1978. Here's the English-language synopsis…
Amber, the one real world of which all others – including our own Earth – are but Shadows…
For untold millennia, the cosmic Pattern sustained order in Amber and all the known worlds. But now the forces of Chaos have succeeded in disrupting the Pattern, unleashing destructive forces beyond measure… forces meant to reshape the universe.
To save Amber, Corwin, prince of the blood, champion of the perfect realm, must undertake the most perilous journey of his life. A journey that will take him through all the terrors of Shadows to the enemy's last stonghold. A journey beyond the very edge of existence… to the Courts of Chaos.
Zeno represents Roger Zelazny in translation, on behalf of the Zelazny Estate.