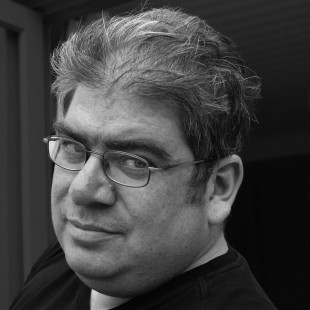 The Edinburgh Book Festival began this past Saturday, and we wanted to draw your attention to Ben Aaronovitch's appearance on Wednesday.
"Shedding Light on London's Darker Corners" takes place from 8:45-9:45pm at the Studio Theatre. More details can be found here, and below is the official description of the event:
The bestselling PC Peter Grant series barnstorms on with Ben Aaronovitch penning The Hanging Tree. Once more, Grant is forced to traipse through the secret nooks and crannies of London, this time to investigate a murder in the circle of super rich guests at a terribly exclusive party. Aaronovitch tells us how he pulls together the various strings of magic, privilege and an everyday copper to produce another fictional gem.
Ben is the best-selling author of the Peter Grant series. The latest book, THE HANGING TREE is out now in paperback, published by Gollancz in the UK and DAW Books in the US. Here's the synopsis…
Suspicious deaths are not usually the concern of Police Constable Peter Grant or the Folly — London's police department for supernatural cases — even when they happen at an exclusive party in one of the flats of the most expensive apartment blocks in London. But the daughter of Lady Ty, influential goddess of the Tyburn river, was there, and Peter owes Lady Ty a favor.
Plunged into the alien world of the super-rich, where the basements are bigger than the houses, where the law is something bought and sold on the open market, a sensible young copper would keep his head down and his nose clean.
But this is Peter Grant we're talking about.
He's been given an unparalleled opportunity to alienate old friends and create new enemies at the point where the world of magic and that of privilege intersect. Assuming he survives the week…